See how I'm prepping for the Fall with my cardigan sweater…
It is the time of the year when everything is all about prepping for the upcoming season. The weather is unpredictable in most places around this time so in order to stay comfortable you will need a few transitional pieces to not compromise style. I purchased this Lacoste cardigan sweater from a vintage shop in San Francisco and its the perfect piece to pull out for layering this season.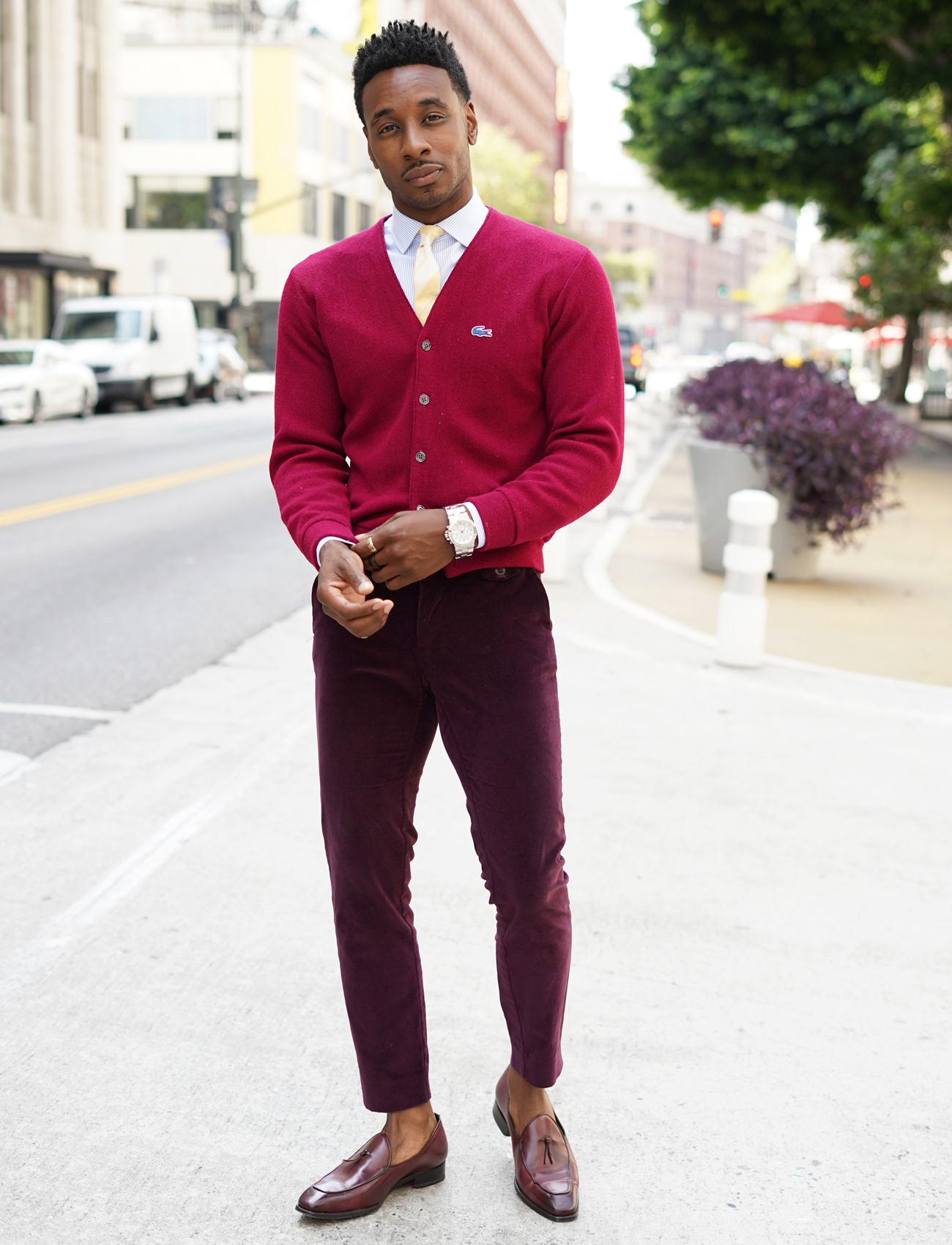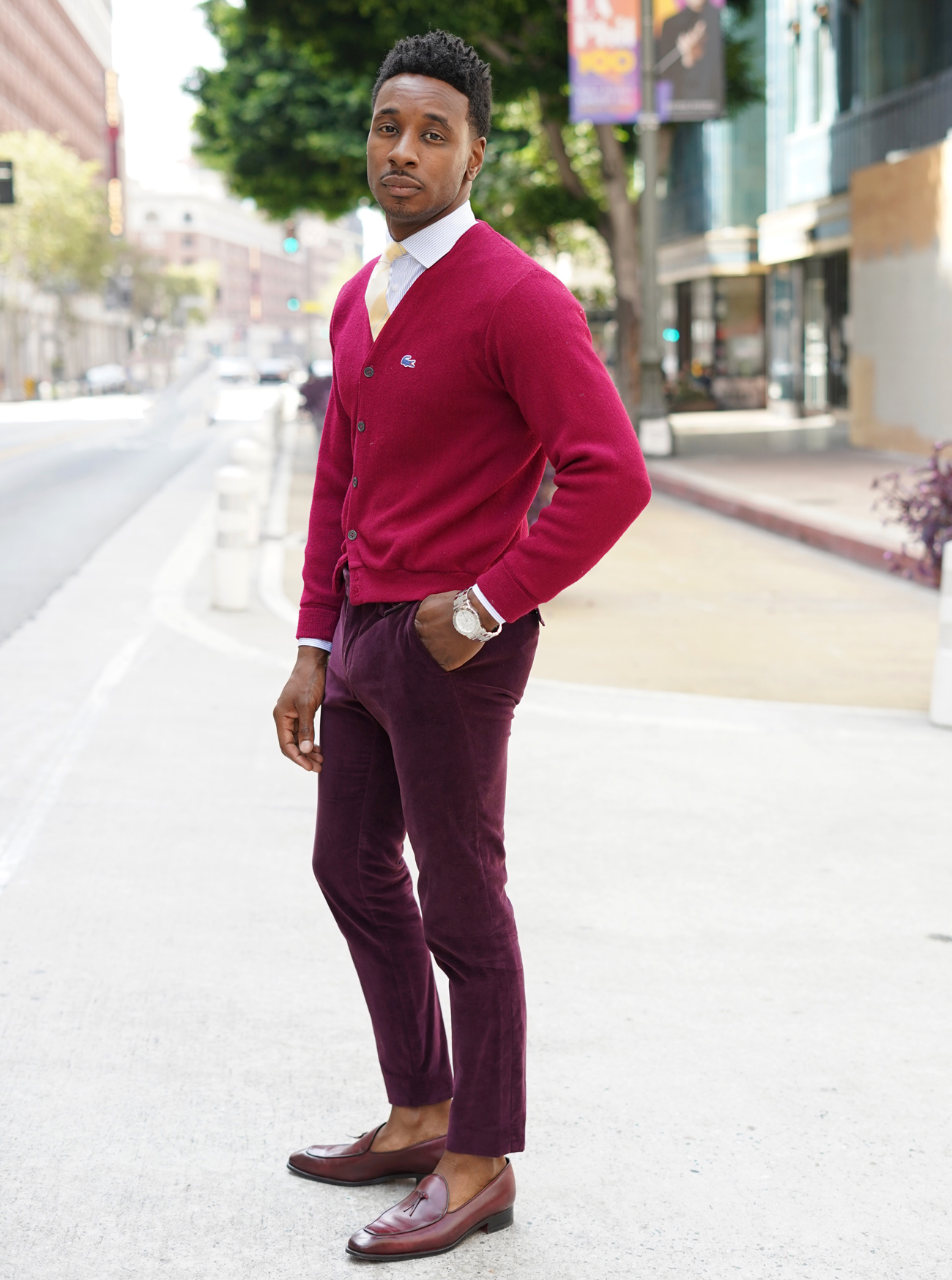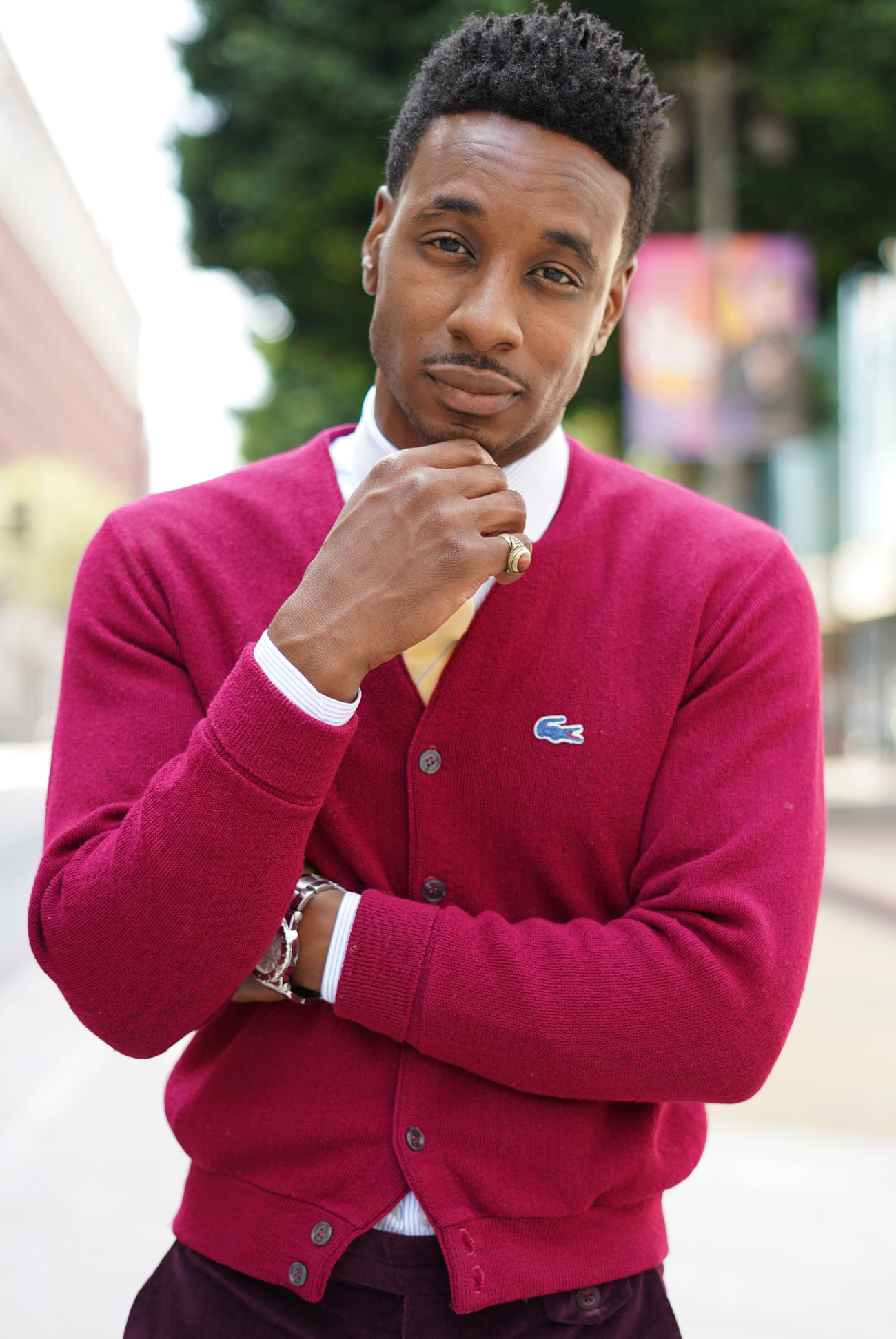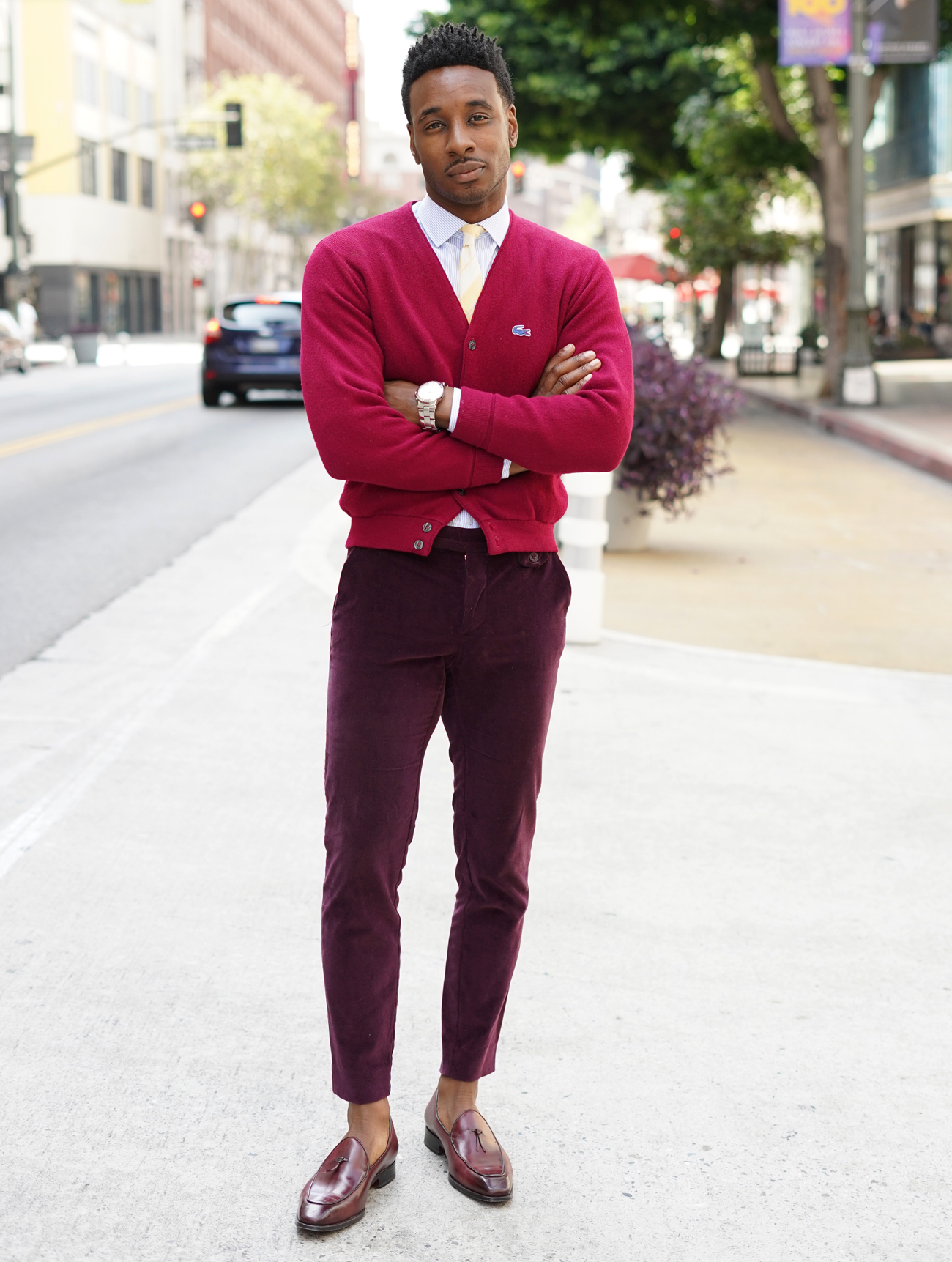 My velvet slacks work well for the fall look and the dark burgundy color adds somewhat of a monochromatic look that work well with my tassel loafers.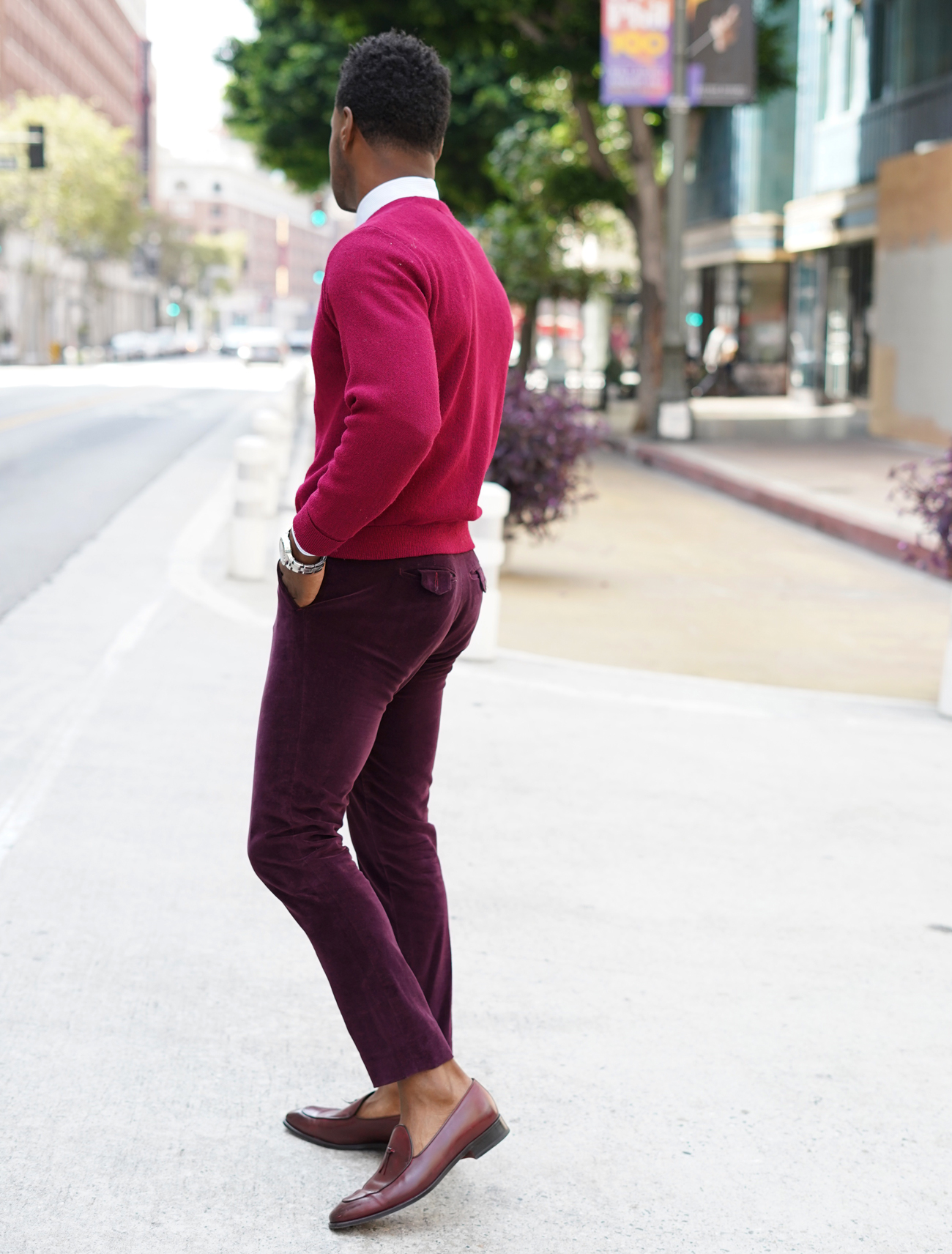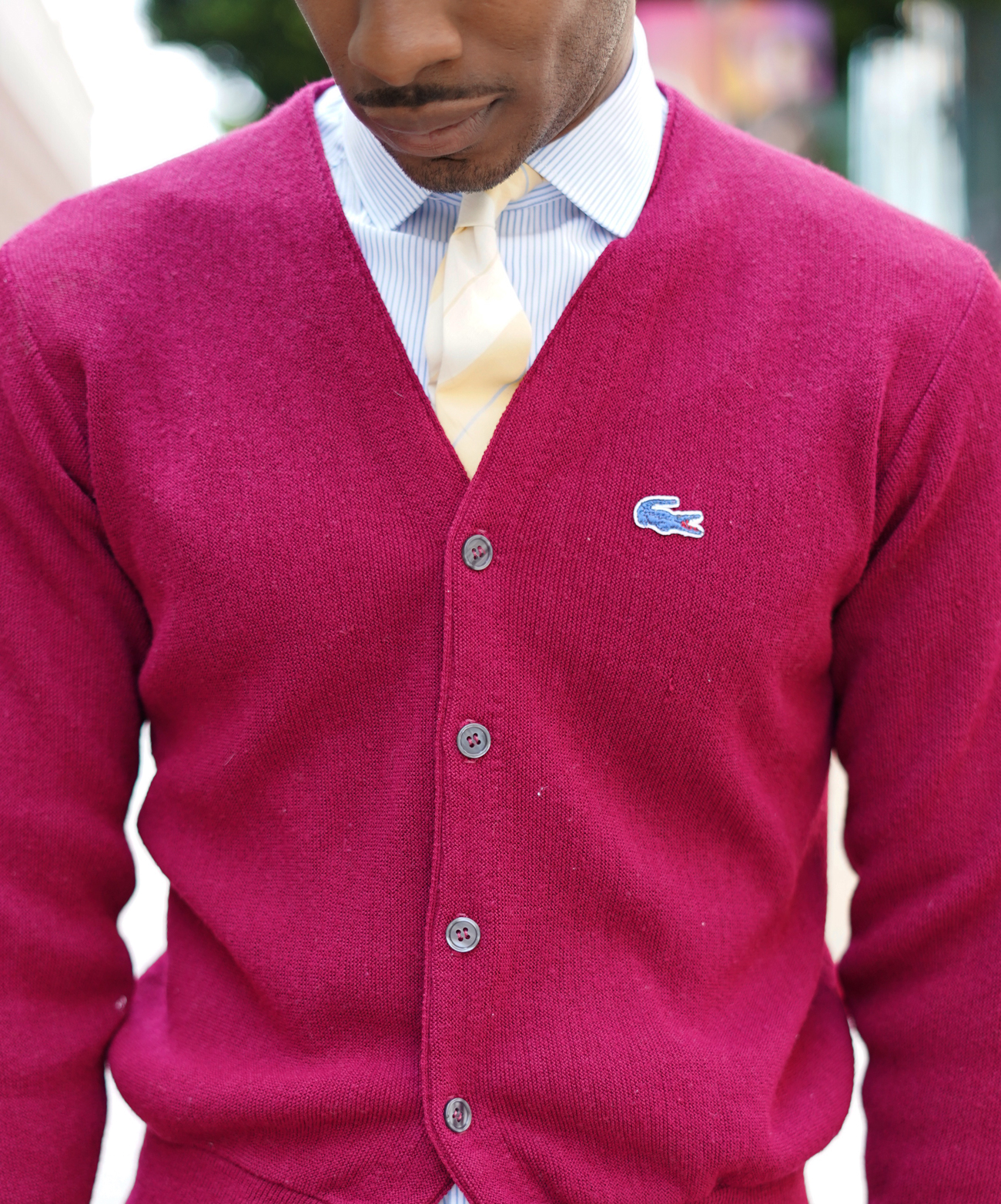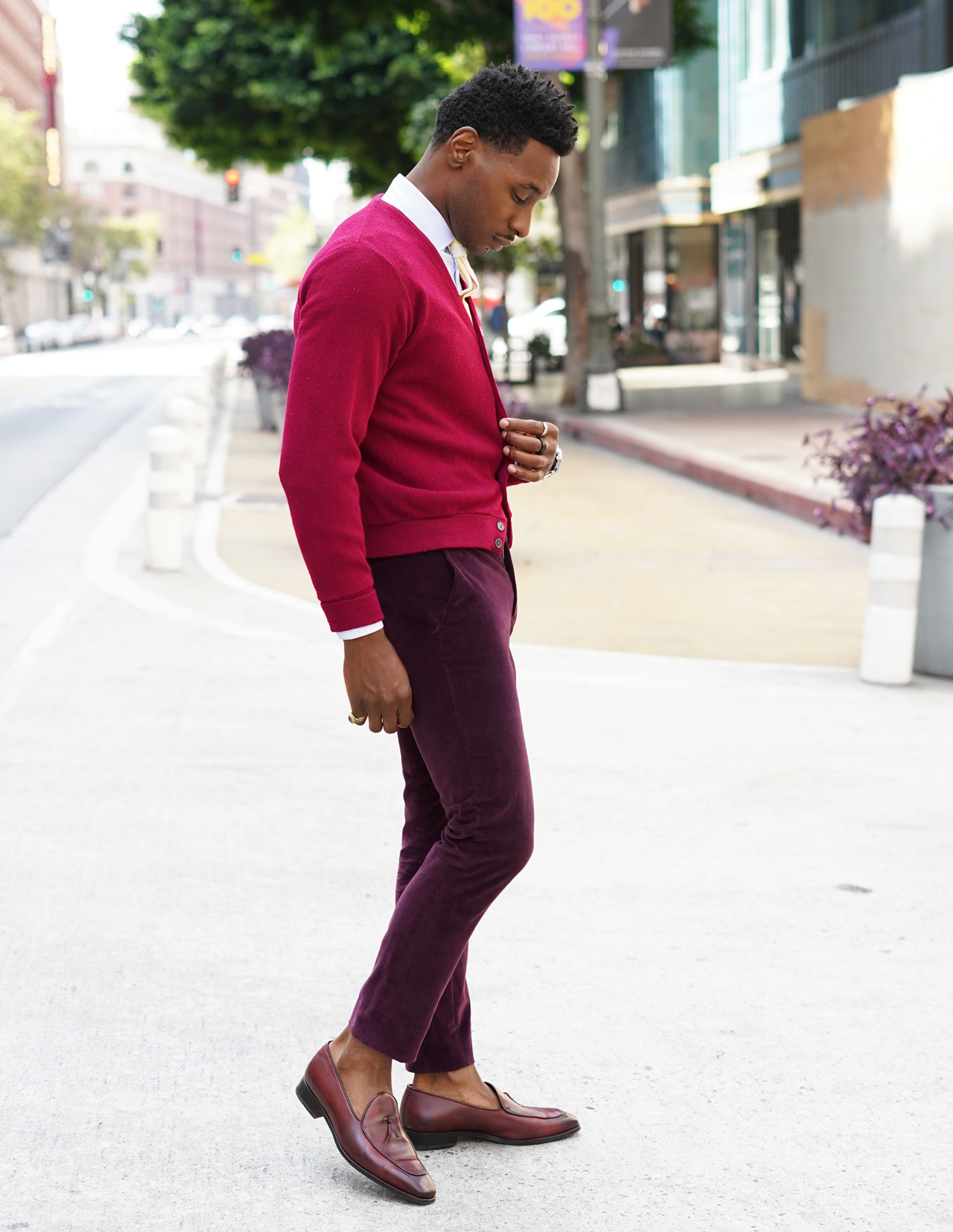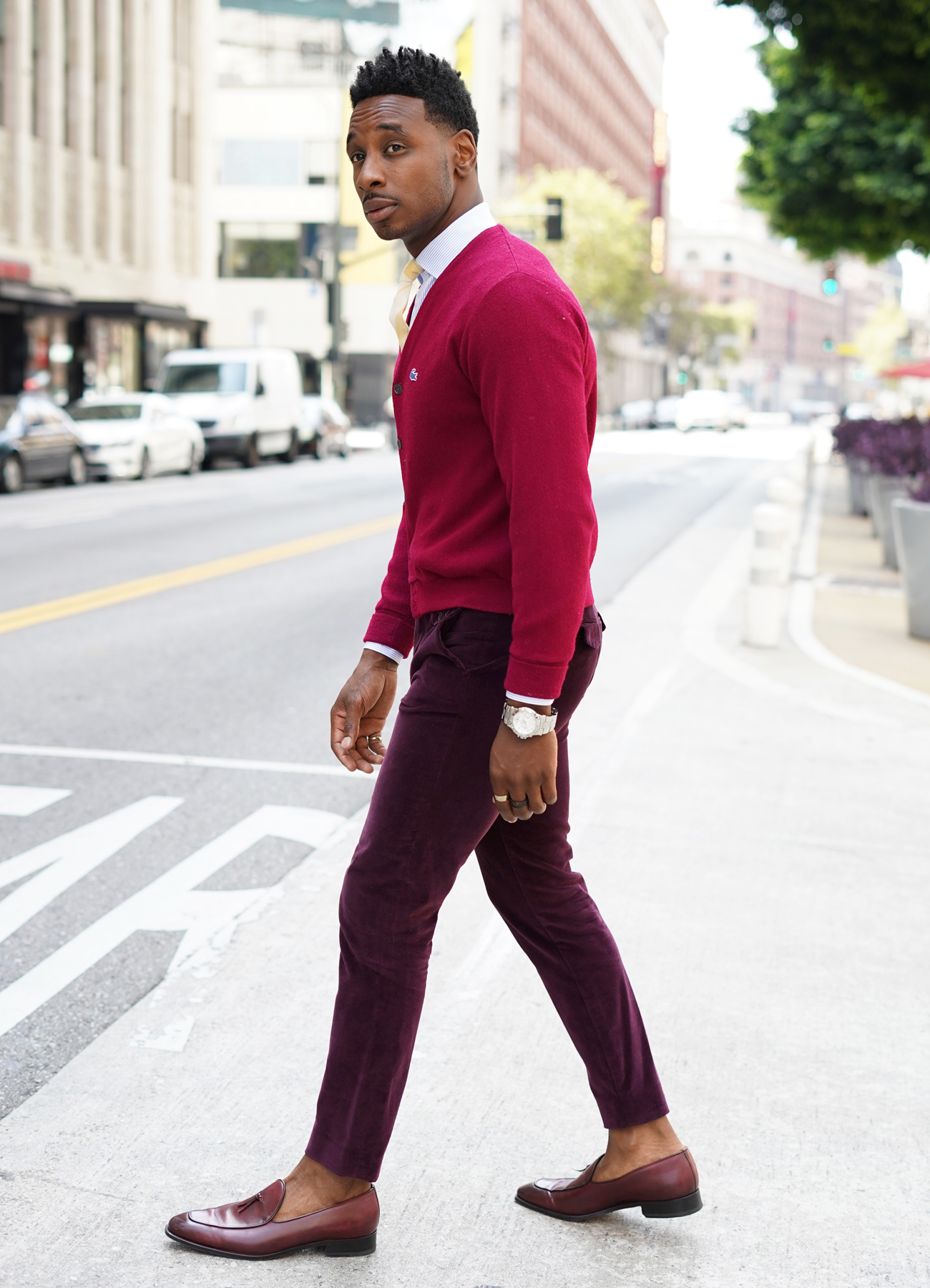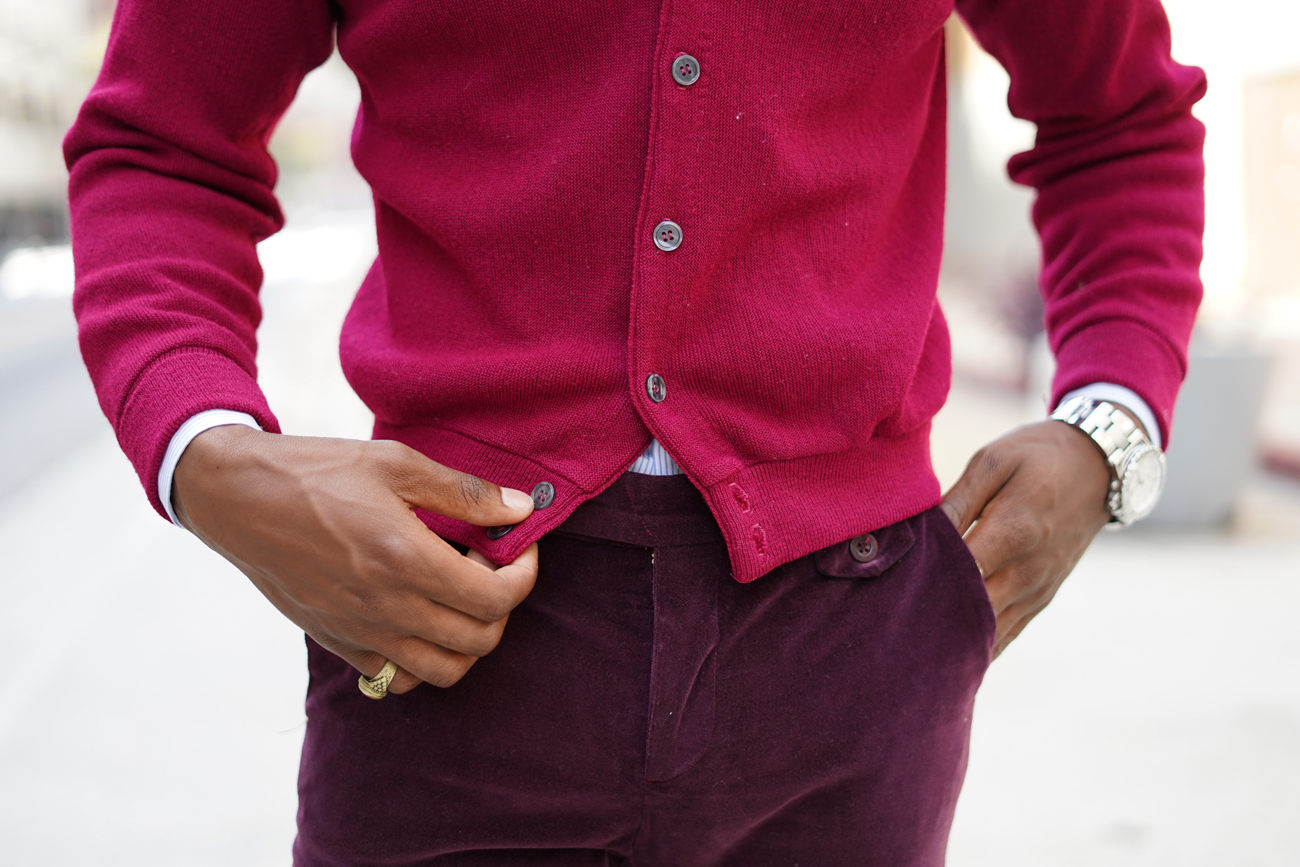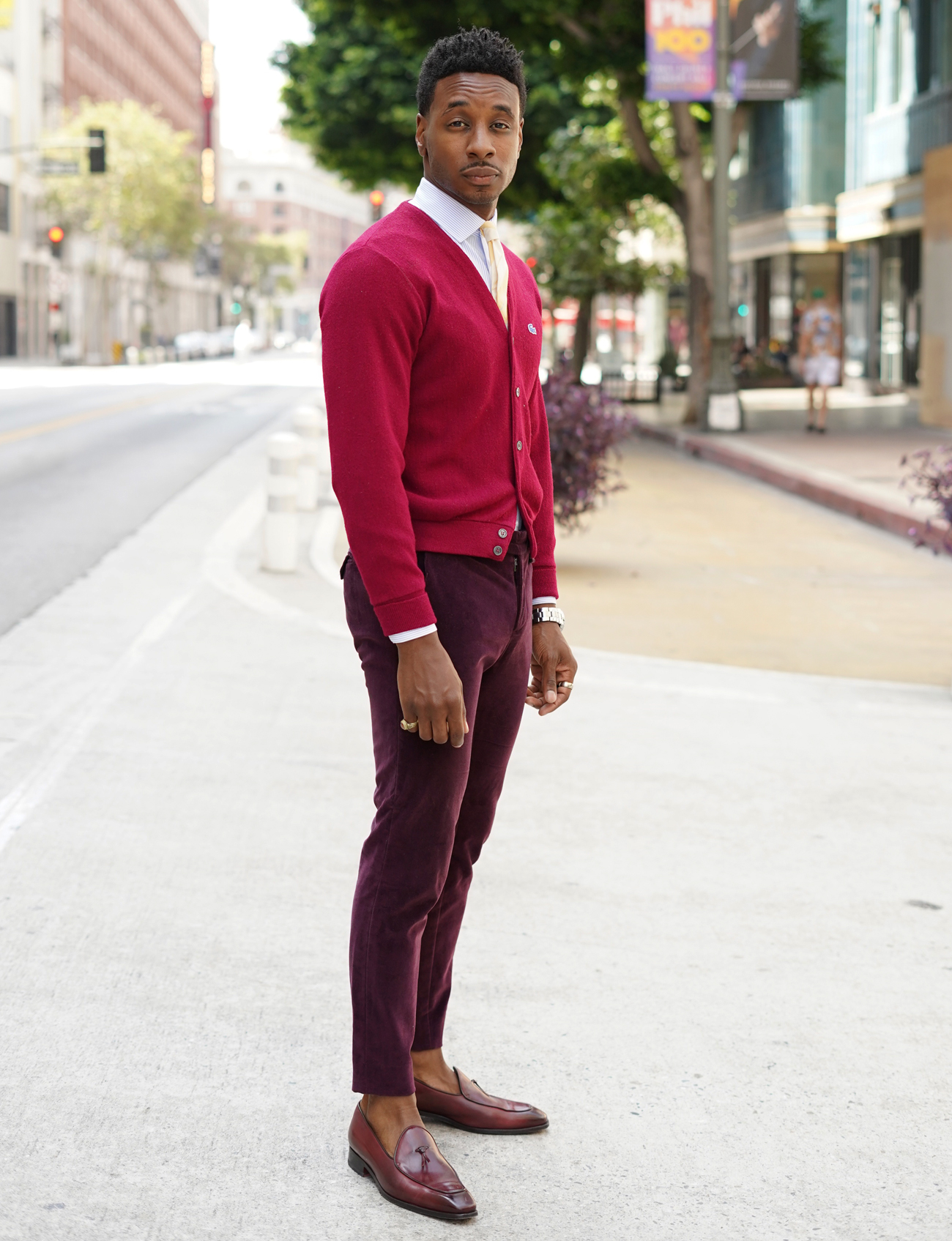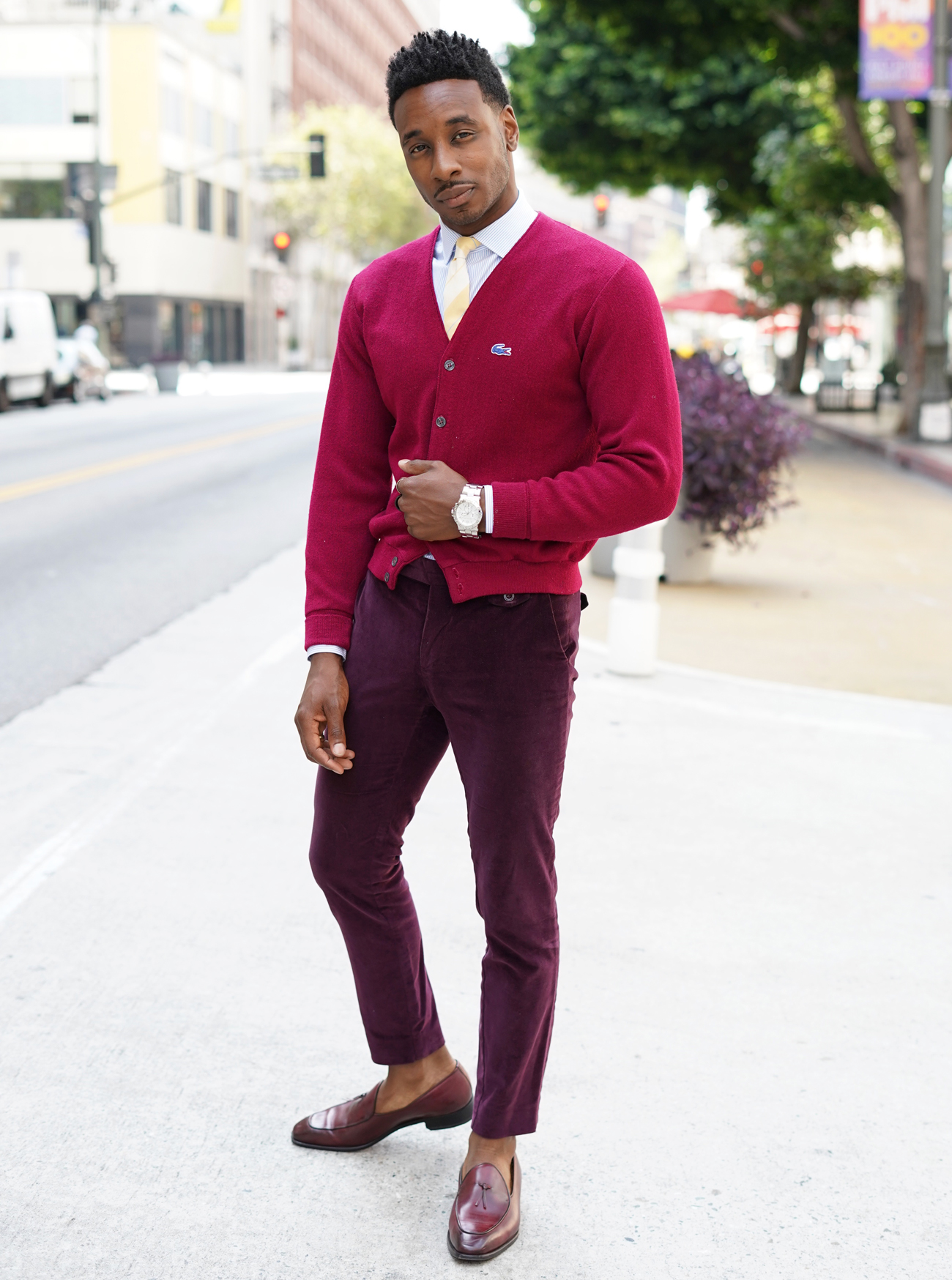 shirt – H&M; necktie – PSC; cardigan – vintage; pants – vintage; shoes – Paul Evans NY