Checkout my latest DIY using my lady's new pattern…
YO WHATS UP!
My lady Mimi G. released new patterns, Simplicity 8702 a few weeks back with a cool tracksuit design. I knew from the start I would make these for myself because they have a drop-crotch option that I really love rocking. I was thinking about making the jacket for the tracksuit but I rarely wear them after they are made. Since men have limited patterns to choose from I highly recommend making these joggers for both men & women!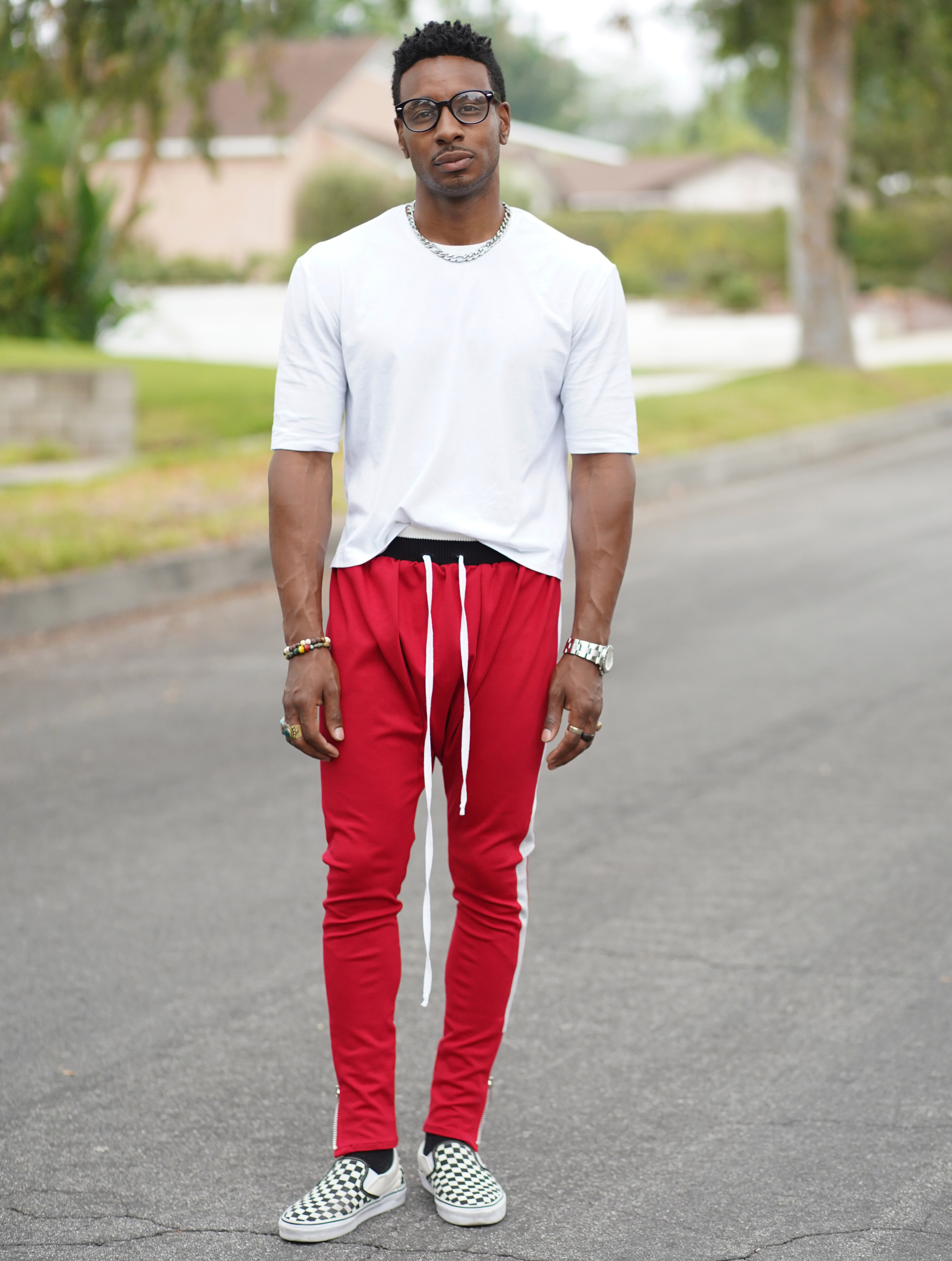 PATTERN REVIEW
This was a super easy sew and they came out exactly how I wanted them to. The one thing I had to do was look at the correct size on the back of the pattern envelope just to make sure I was cutting the correct size so they could fit me how I wanted. I created a back patch pocket since the joggers don't come with pockets. I also tapered the pant legs a lil more just past the knee all the way down to the hem.