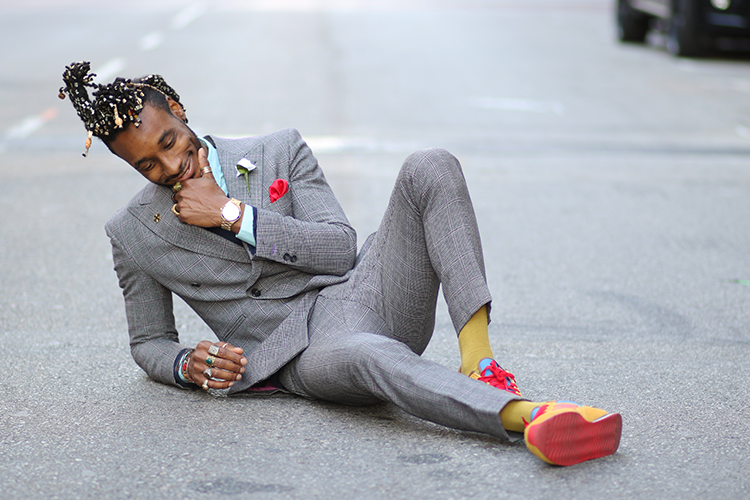 Norris Danta Ford is editor of Norrisdantaford.com a style and DIY blog that encourages men to challenge their wardrobe. After finishing three years of college with a focus in business marketing, he decided to take his last year off to explore his interest in fashion and began to take up modeling.  In 2011 Norris left Savannah GA and headed to Los Angeles, CA in hopes of pursuing a full-time career in fashion. Shortly after arriving he was able to secure work styling celebrities, musicians, and sports figures.
Norris had always had a keen sense of details and exceptional style, so it was no surprise when he launched his very popular blog. After a year as an influencer in menswear, he decided to take up an interest he had always had and begun learning to sew.  He quickly became passionate about learning menswear construction and tailoring and rebranded himself as a DIY and fashion source for other men who share the same interests.
His parents' motto, "Always dress to impress, because the first impression is always the last impression." have helped him successfully navigate within the fashion industry in Los Angeles, Ca. and continues to fuel his passions.