My casual take on seersucker slack…
YO WHATS UP!
I wanted to give you another look on how to rock a pair of seersucker pants that builds on my last look. I try taking a piece and reusing it for multiple style options because I believe every guy should know how to dress it up and down when needed. This is a casual look compared to my dapper style post on Monday .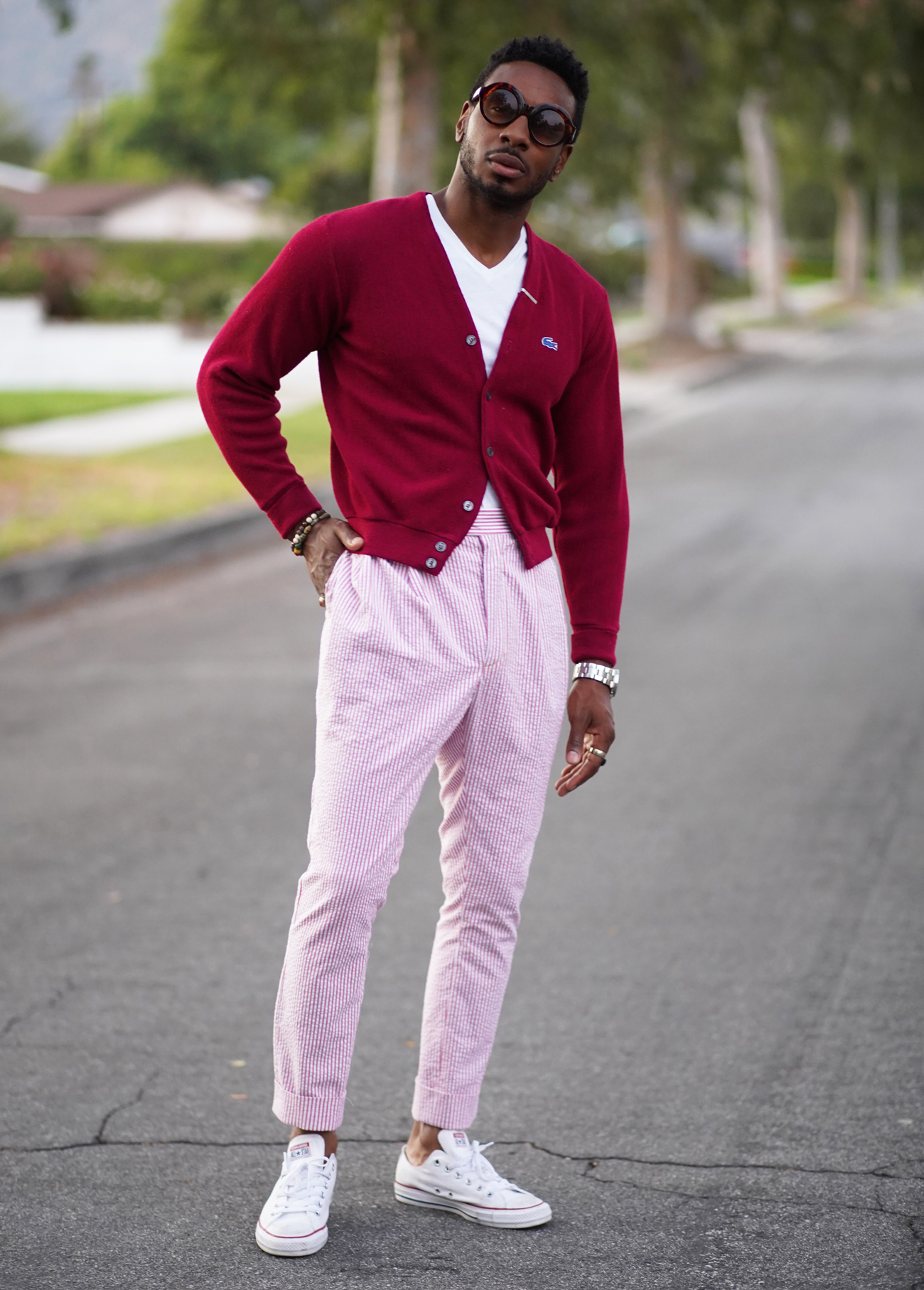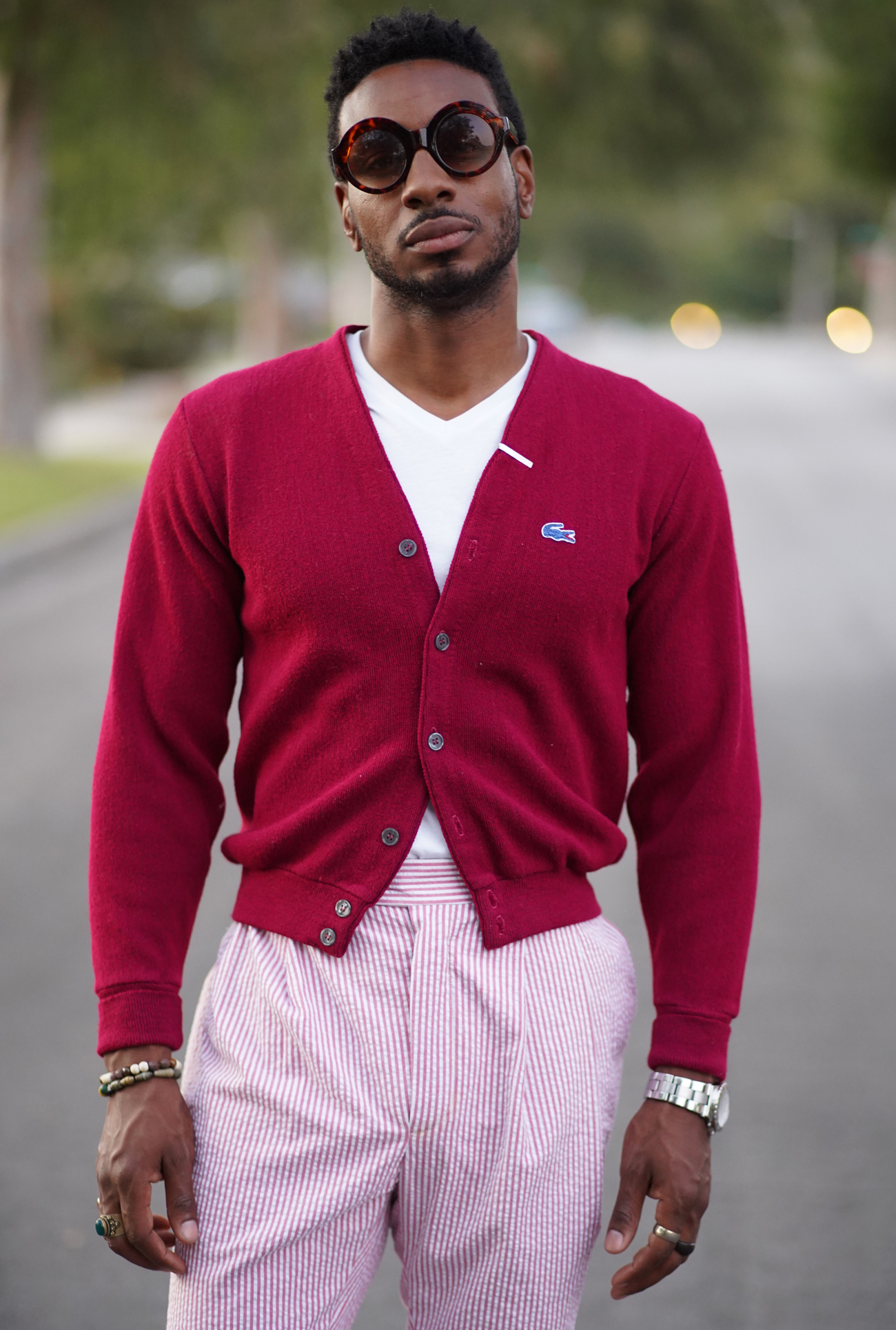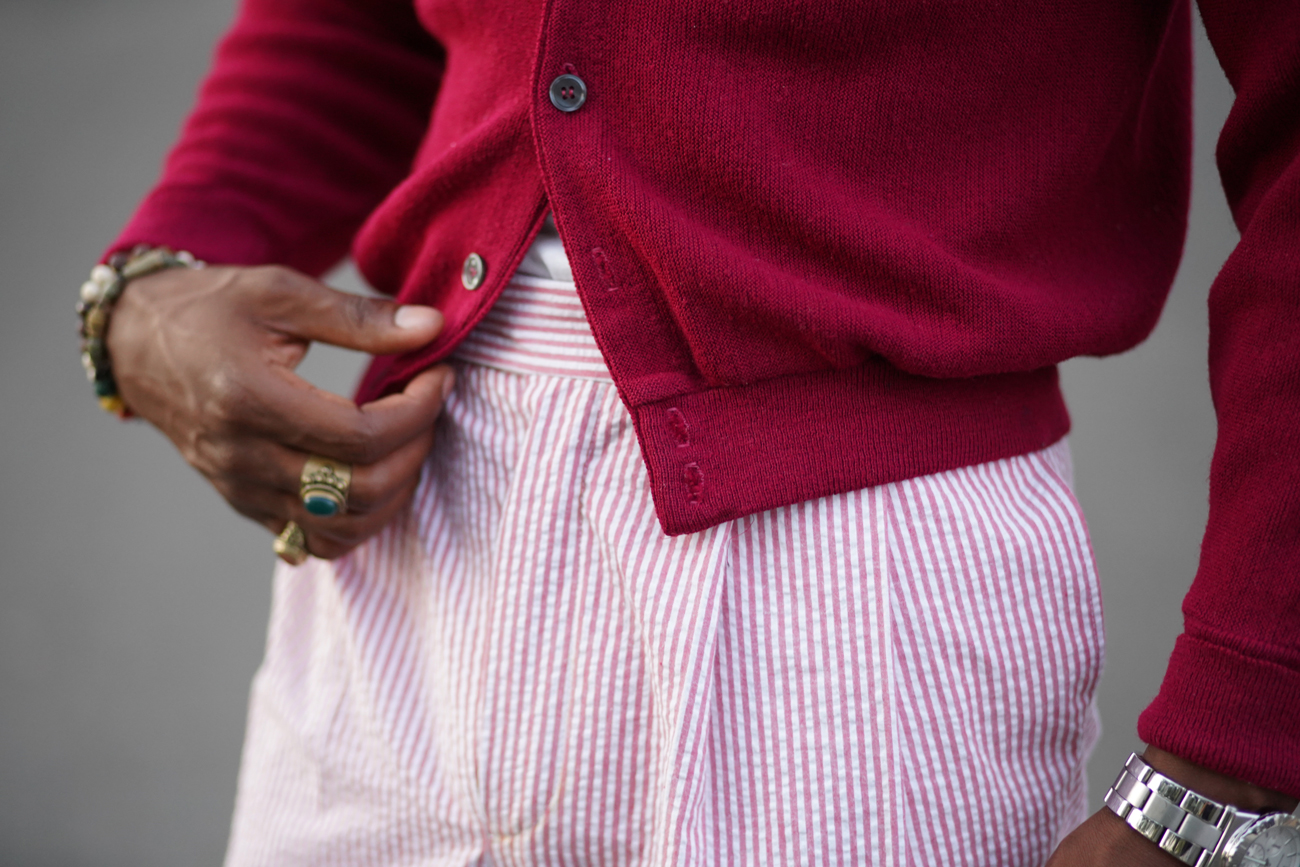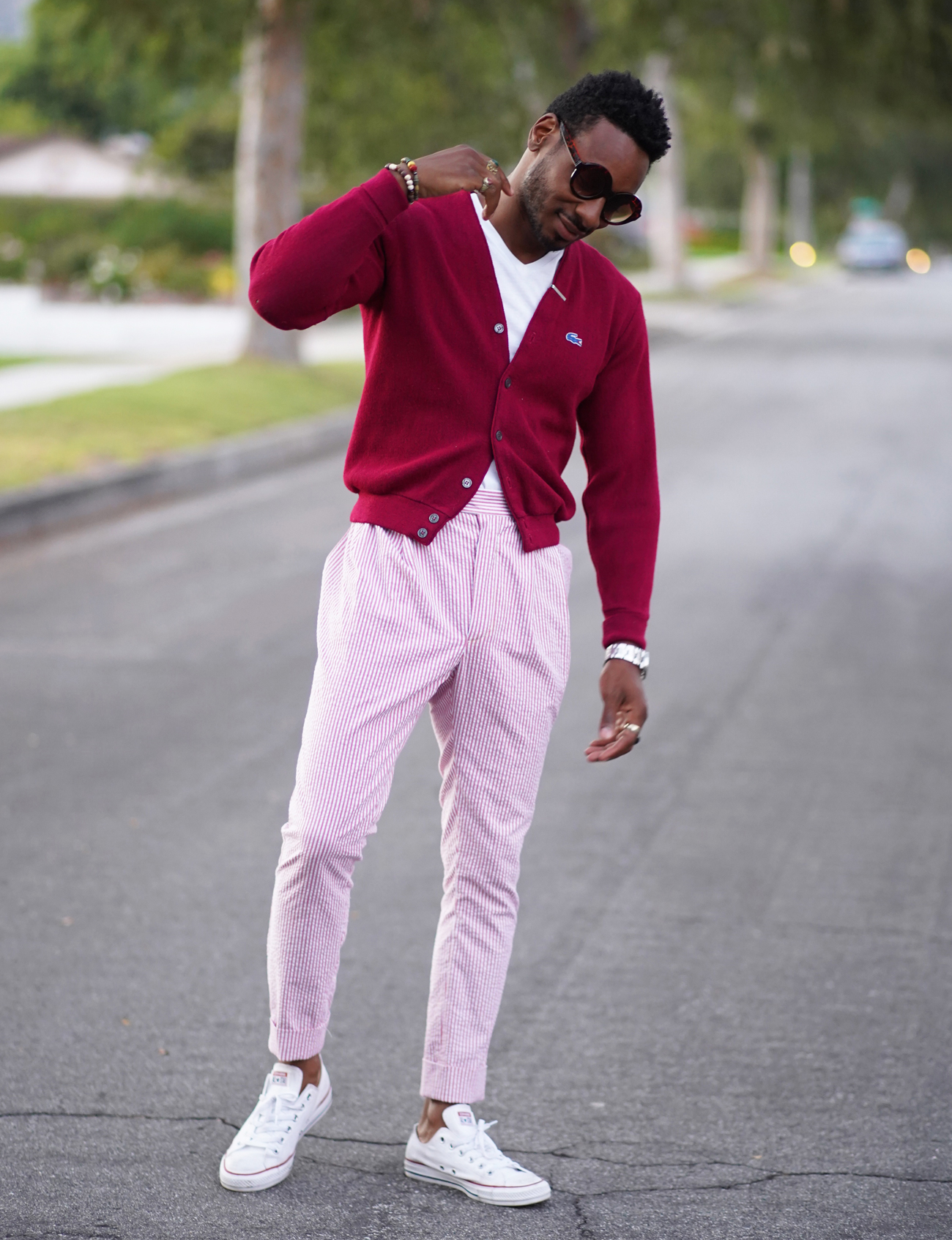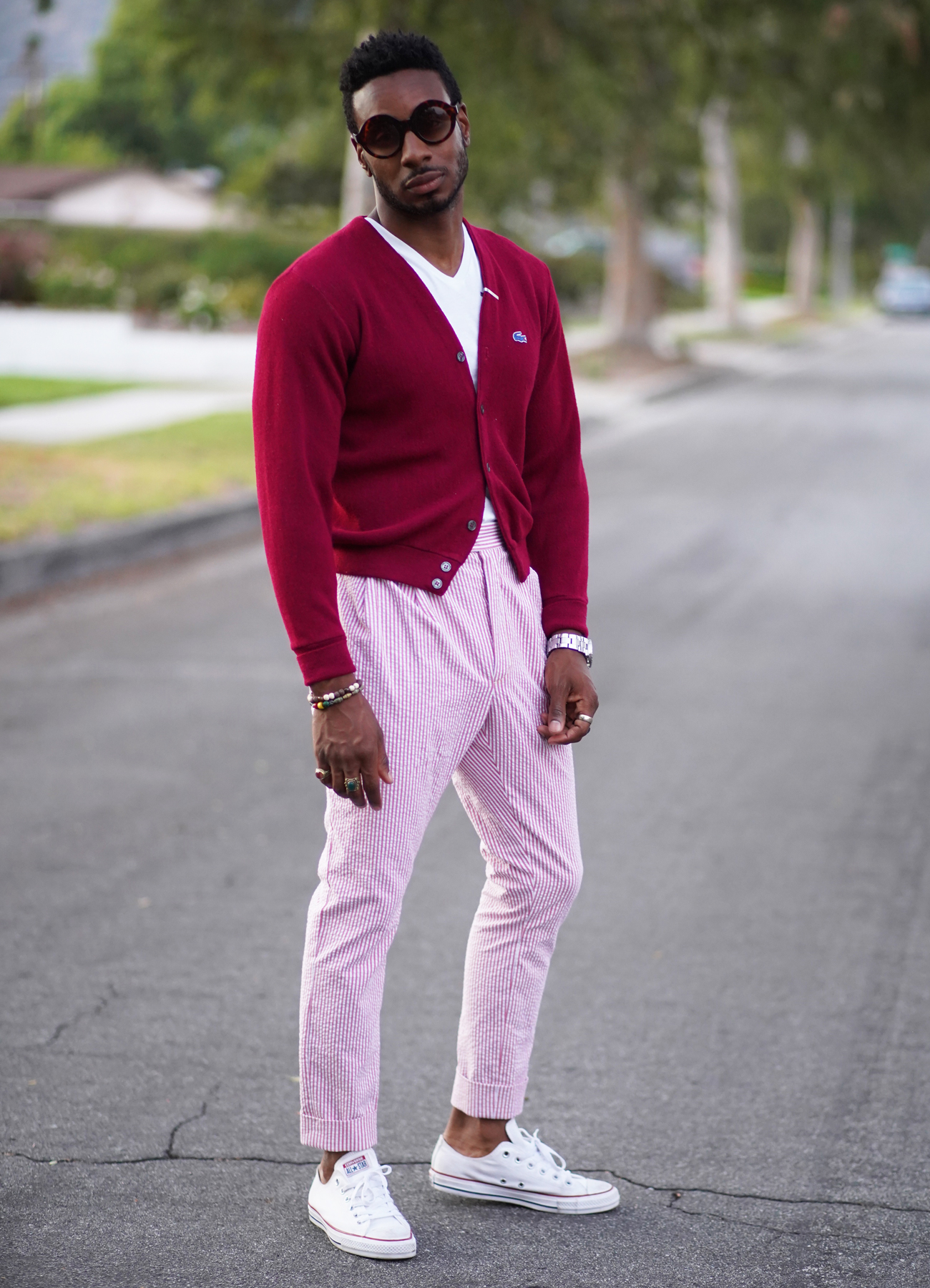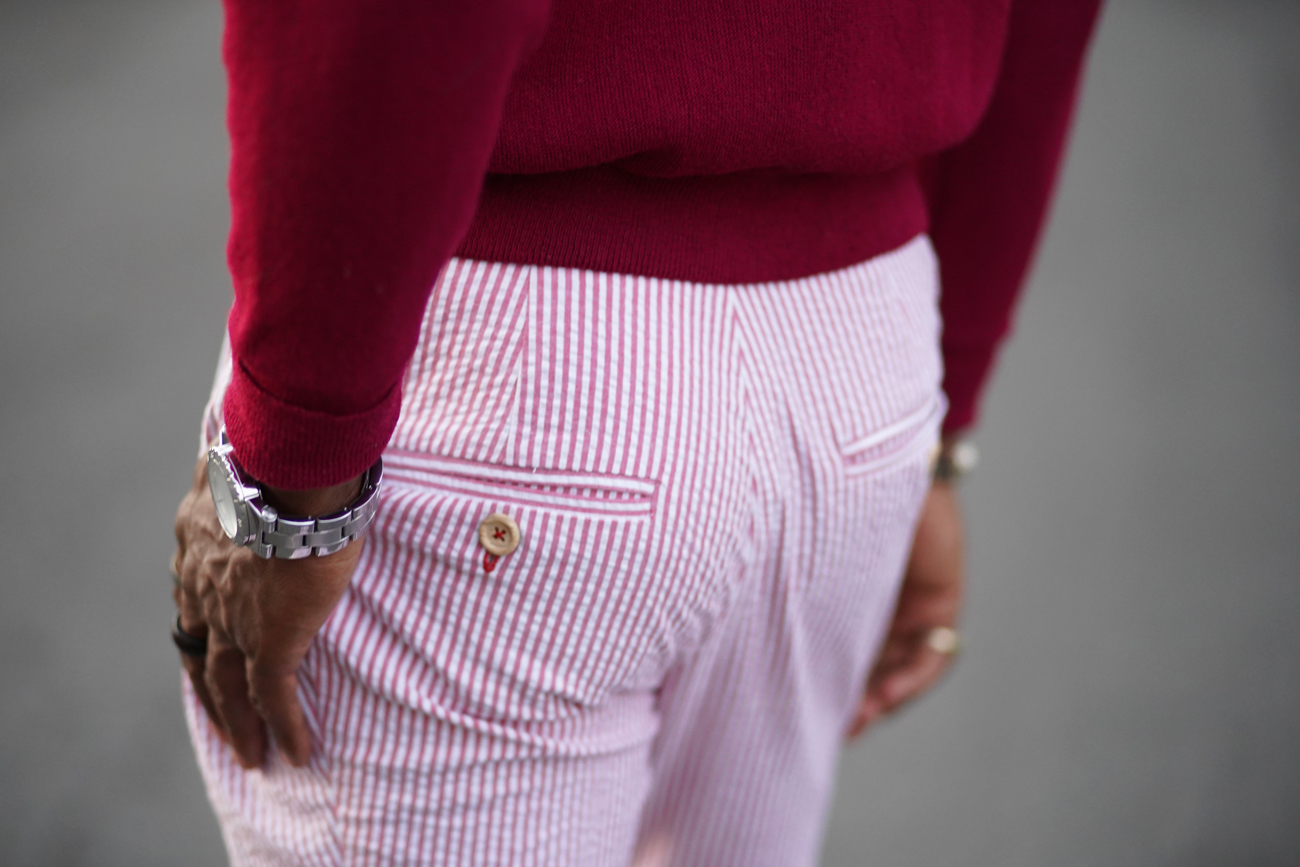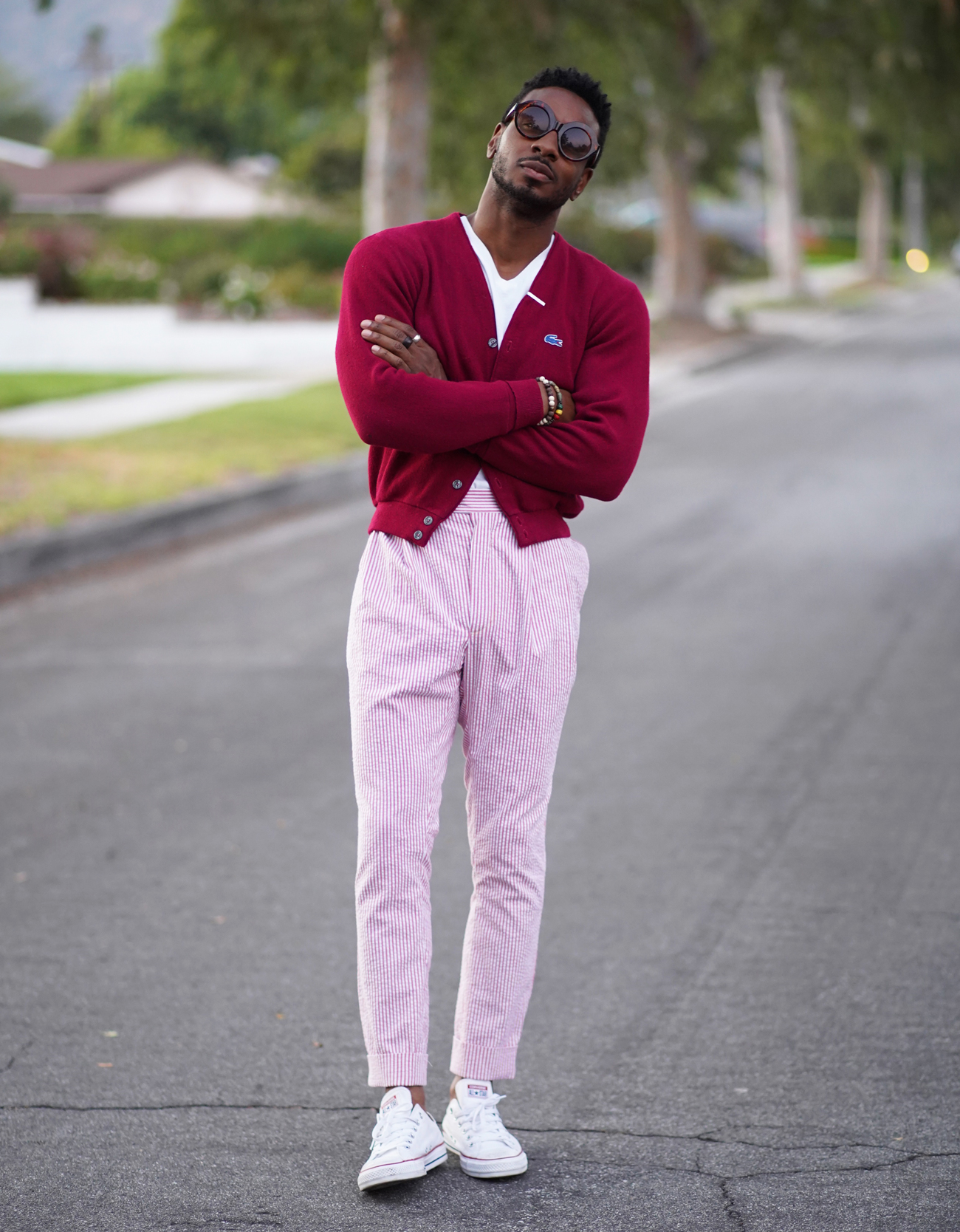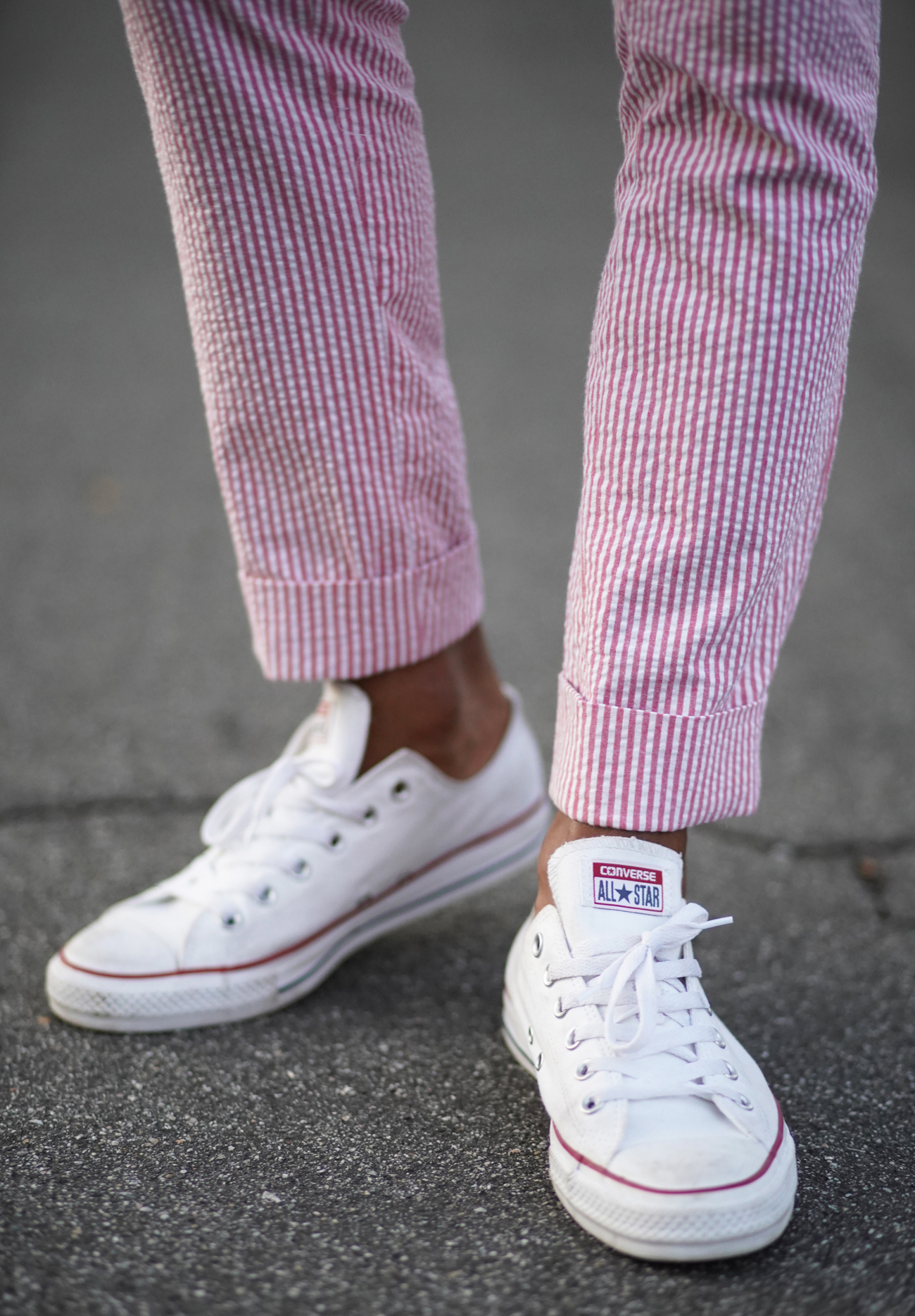 ---
One of the most stylish sneakers to wear with suit pants, slacks, & chinos are Converse All-Stars. I chose this particular shoe because they are low cut with a slick slim design and as you can see they complete my casual street style look.
---