Checkout new vintage pattern by Vogue…
YO WHATS UP!
Today is me and my lady's 3 year anniversary, so what better post share with something that we bout made with the same fabric. We found this fabric at Michael Levine Fabrics in downtown LA and wanted to make it work for us both. I hand vintage sweater pattern that I been wanting to use for some time now and this was the perfect fabric for the project.
To see my baby's full look (click here).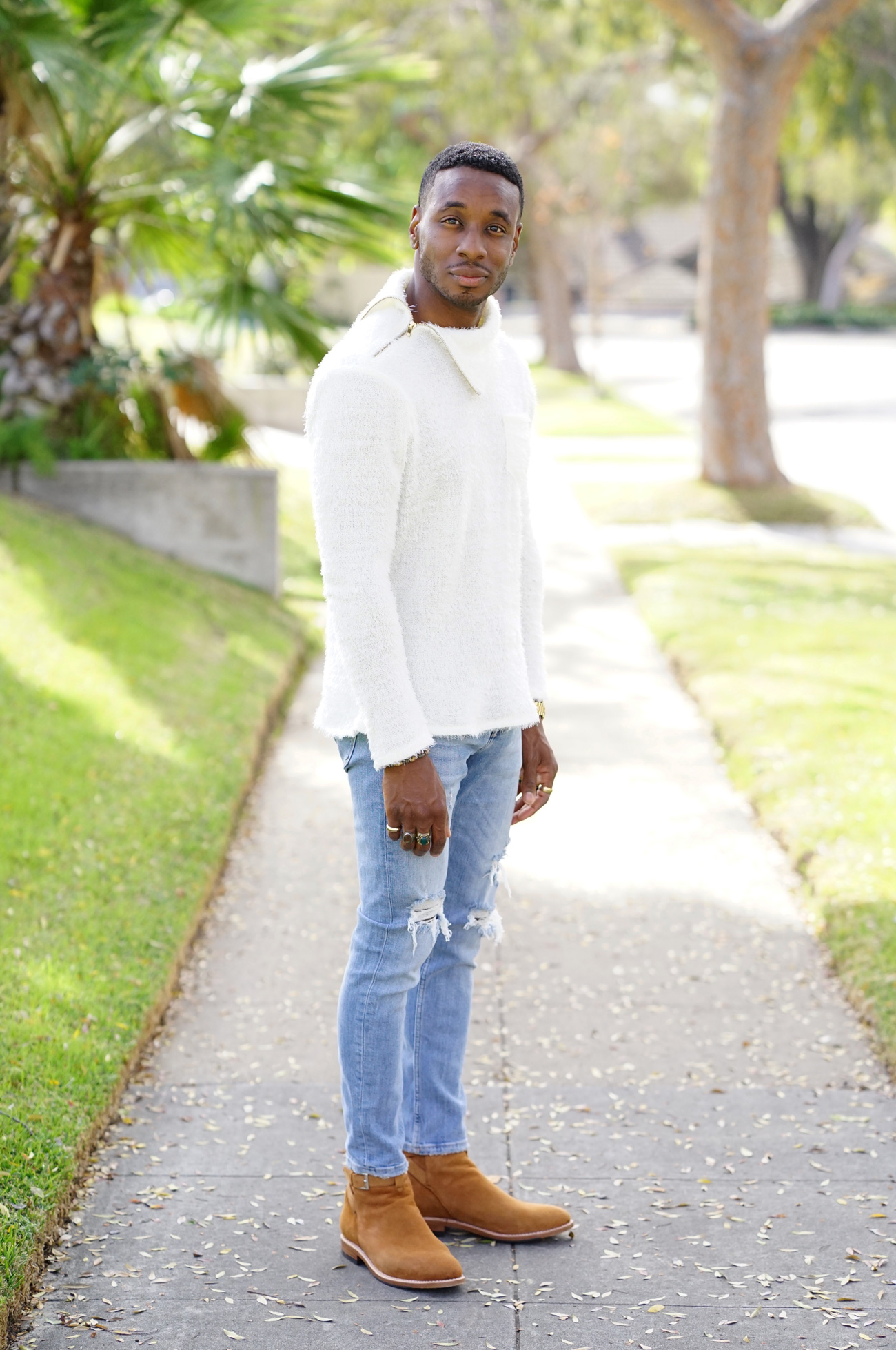 PATTERN REVIEW
Pattern: Vogue Vintage 8363
Pattern Description:  turtle neck sweater
Pattern Sizing: Med 38 – 40
Did it look like the photo/drawing on the pattern envelope once you were done? Yes
Were the instructions easy to follow? Yes
What did you particularly like or dislike about the pattern? I enjoyed the pattern not having much ease.
Fabric Used: Eyelash knit
Pattern alterations or any design changes you made: None
Would you sew it again? Yes
Would you recommend it to others? Yes