Come see my new plaid pants that looks nothing like the photo on the pattern cover…
Yo whats up!
It is always a good feeling when you make a garment using leftovers fabric from an old project. In this case I had some plaid wool fabric I had used making a coat last Fall and after cleaning out the studio I ended up coming across it. I literally made these pants without looking at the directions only once or twice.
I was a little uneasy about using the my good plaid fabric for the Burda Pattern 7046, plus I wasn't sure if I had enough. But, I had just enough fabric to pull these pants off! If you sew you know exactly how I felt at that very moment cutting out my last pattern piece lol. I styled this look pretty easy with just a crewneck tee shirt and brown loafers. Then Last, I added my coat from last year that obviously matched up perfect with the pants.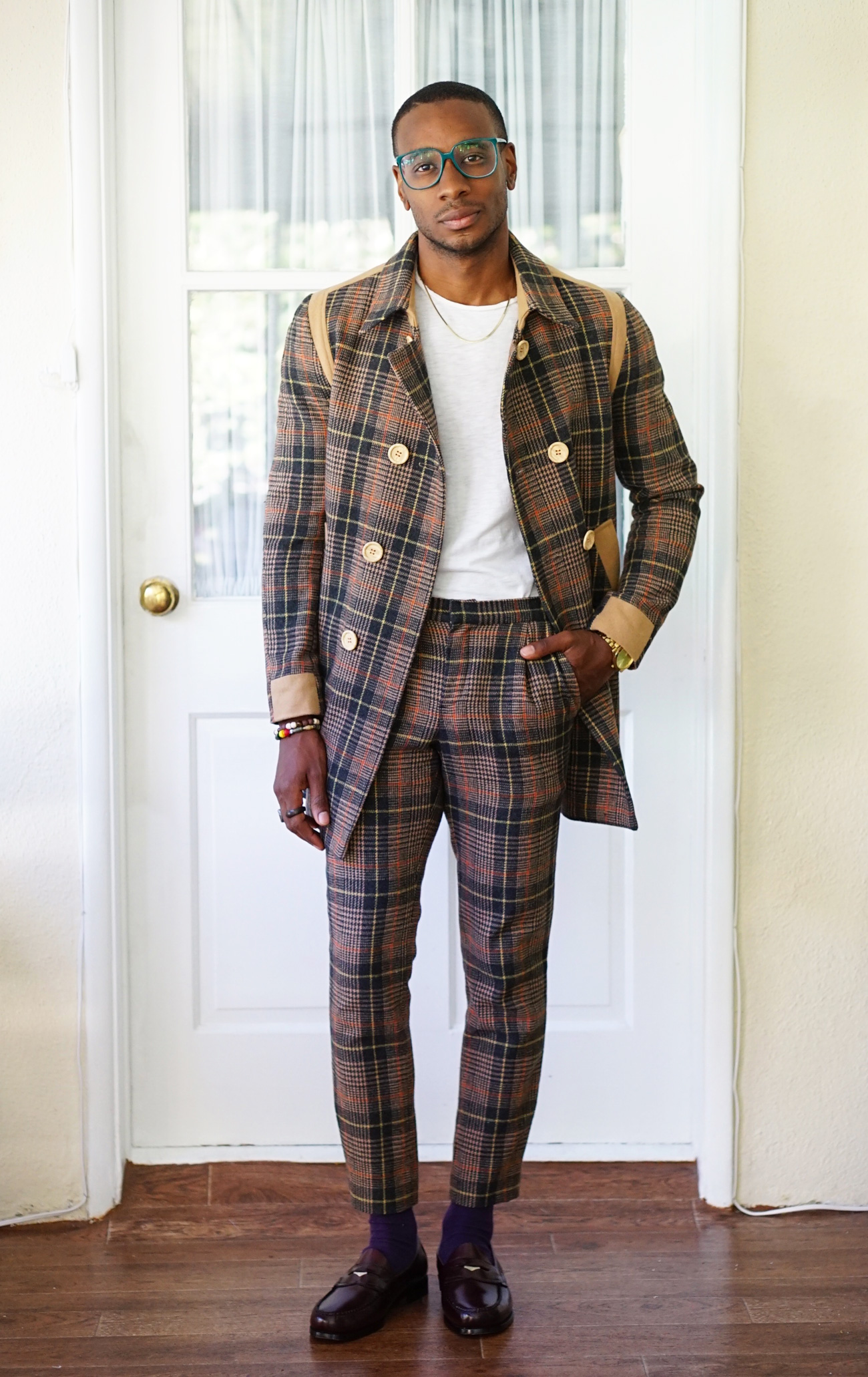 PATTERN REVIEW
Pattern: Burda 7046
Pattern Description:  Men's suit pants
Pattern Sizing: Suit size 34
Did it look like the photo/drawing on the pattern envelope once you were done? Once I was done but not the original photos they provided.
Were the instructions easy to follow? Yes
What did you particularly like or dislike about the pattern? I like the overall fit of the pants and there was very little fit adjustments made.
Fabric Used: wool plaid
Pattern alterations or any design changes you made: I removed all of the belt loops and added a hook & eye instead of a button onto the front fly.
Would you sew it again? Yes
Would you recommend it to others? Yes