Checkout my first DIY coat for the Fall/Winter season and how I styled it…
Yo Whats Up!
Today I'm just showing off just a little. I really haven't been inspired to make anything I love at the moment, but then I came across this red corduroy fabric. Since its the time of the year now I wanted to make a trench coat because I feel they are the best coats during the transitioning seasons from hot to cold. I didn't want to do a traditional tan color either so this bold red was like magic to this pattern.
I kept it nice and classic too with a suit/tie and waistcoat underneath the trench. This is a bold look that could be pulled off anyway! You can stroll down Wall St. headed to the office or entertaining a person of interest at a nice kickback. Trust me…this look works in any environment.
shirt – Zara
necktie – Pocket Square Clothing
waistcoat/pants – local suit shop (Downtown LA)
socks – Gallant & Beau (similar)
shoes – Gordon Rush (similar)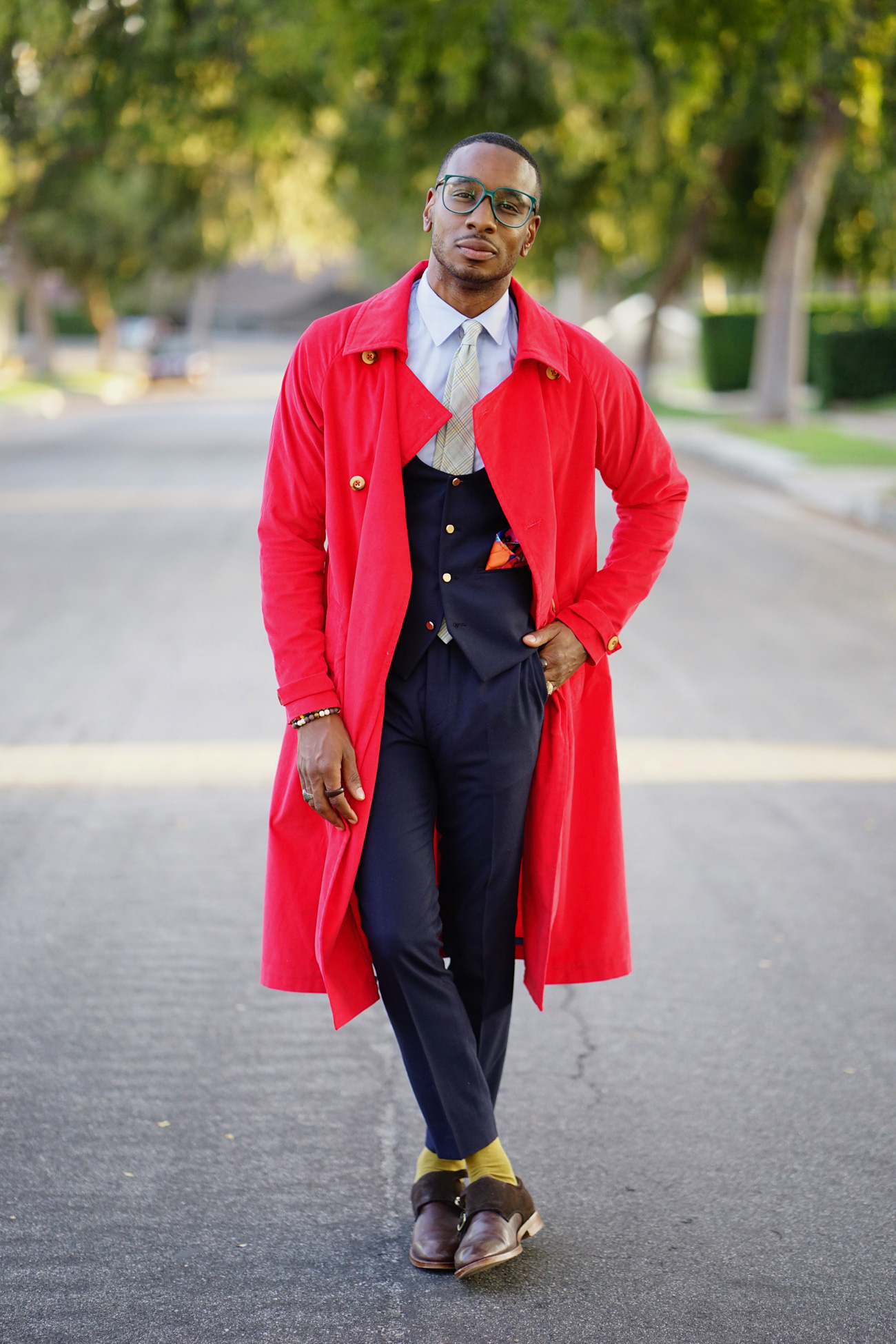 PATTERN REVIEW
Pattern Description:  Men's Trench Coat
Pattern Sizing: 34 – 40
Did it look like the photo/drawing on the pattern envelope once you were done? Yes
Were the instructions easy to follow? Yes
What did you particularly like or dislike about the pattern? I like how well the instructions were to follow and every major step was explained very well.
Pattern alterations or any design changes you made: I added bands and buttons on both sleeves. I finished the inside seams with bias tape and with a Hong Kong finish.
Would you sew it again? Yes
Would you recommend it to others? Yes