My latest vintage pattern creations…
I used to and still shop vintage stores all the time because I love a lot of the designs and fabric prints from back in the day. Now that I've been sewing my girl has put me onto vintage pattern! Oh my God…Why did she do that? I rather sew vintage than anything else.
So about these lil shorts lol. I think its actually kinda swaggy to wear a few of my shorts mid thigh from being inspired by the original NBA uniforms. This initial inspiration led me to make my own after we found this cool vintage pattern online. You are free to comment and even crack any jokes you might have about my short shorts LMAO!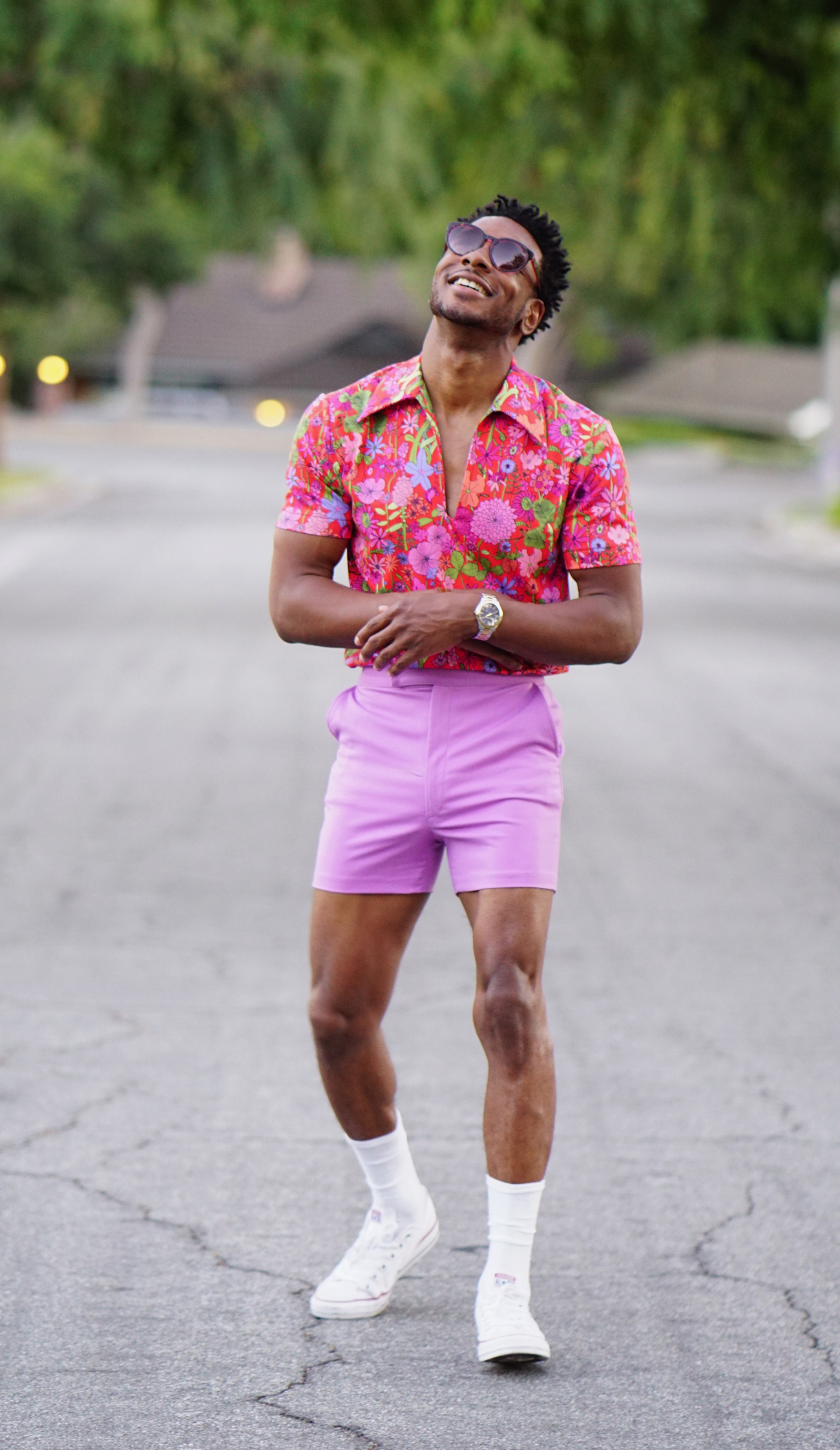 PATTERN REVIEW
Pattern: Simplicity 5044 (vintage)
Pattern Description:  Men's shorts and polo shirt
Pattern Sizing: Size 40
Did it look like the photo/drawing on the pattern envelope once you were done? Yes
Were the instructions easy to follow? The shirt was, but the shorts I ended up creating my front fly differently so that I could adjust from the side seams for fit adjustments to see if they would work.
What did you particularly like or dislike about the pattern? I didn't like how they had me build out the fly front.
Fabric Used: knit
Pattern alterations or any design changes you made: No
Would you sew it again? Yes
Would you recommend it to others? Yes