Checkout this fire velvet hoodie that's light weight for cool summer nights…
In this month's issue of SEWSEWDEF Magazine we have included an additional men's pattern as a gift from Thread Theory. I have been sewing commercial patterns since I learned to sew over the past 7 months. The process of finding good men's patterns is extremely difficult because only a few places in the sewing community cater to male makers.
When Mimi told me about Thread Theory I was honestly surprised that there was something out there for me and the patterns were appealing. I'm a dapper kinda guy at heart, but I've really been into streetwear lately and this velvet hoodie I made using their hoodie pattern came out really dope.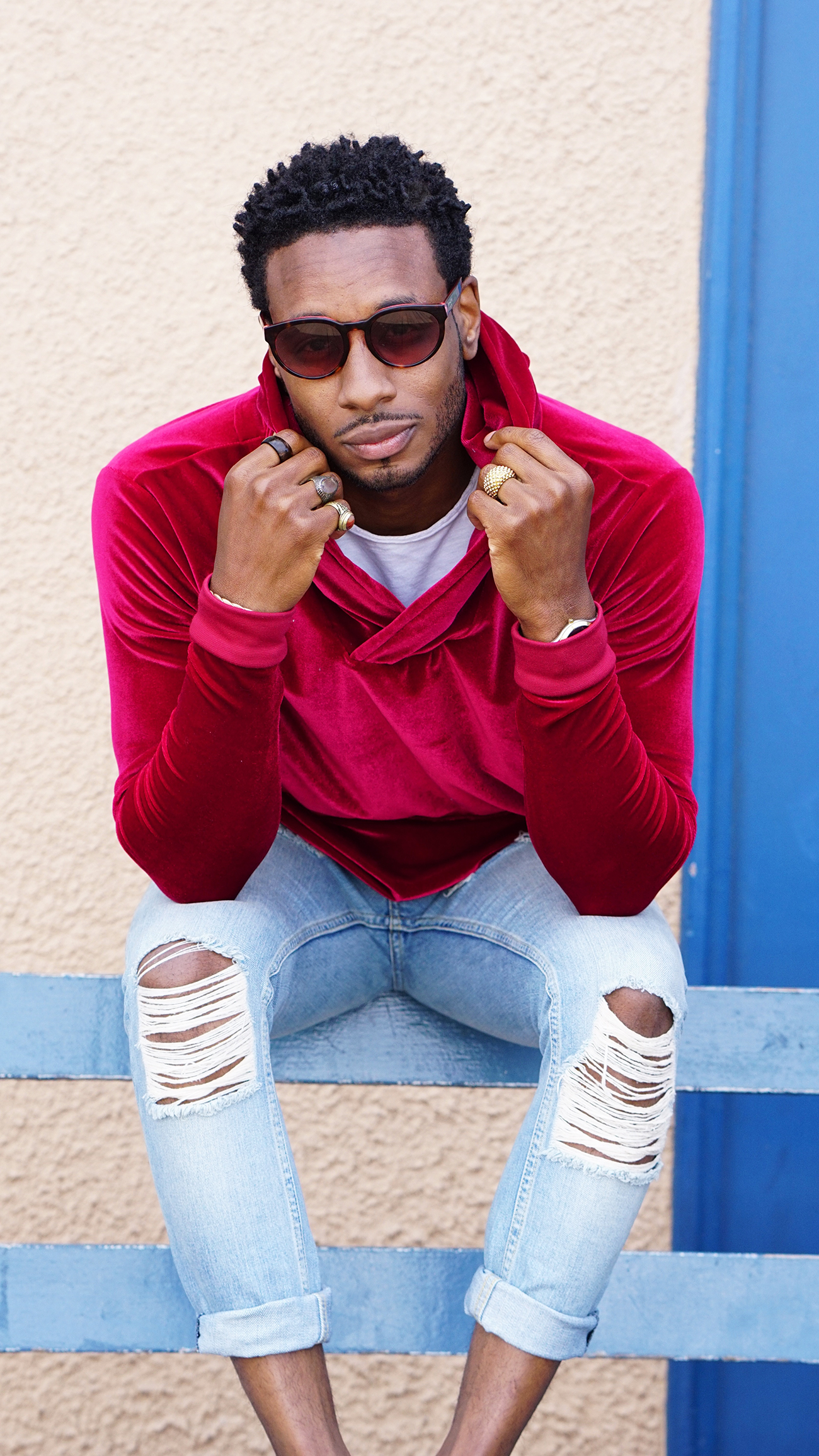 PATTERN REVIEW
Pattern Description:  Hoodie sweater
Pattern Sizing: Large
Did it look like the photo/drawing on the pattern envelope once you were done? Yes
Were the instructions easy to follow? Yes
What did you particularly like or dislike about the pattern? I like the fit of the sweater overall
Pattern alterations or any design changes you made: I slimmed down the sleeves a little
Would you sew it again? Yes
Would you recommend it to others? Yes