Putting a modern twist to my vintage polo…
I appreciate classic vintage pieces and more so I enjoy constructing vintage patterns. Today I created a look rocking my latest DIY project using a pattern my girlfriend found online for me and figured I would love it…she figured right. It is great finding these amazing gems online because they are so wear to come across.
Please leave me comments at the end of this post on what you think about the pattern and how I styled it.
denim – H&M
shoes – ALDO (similar)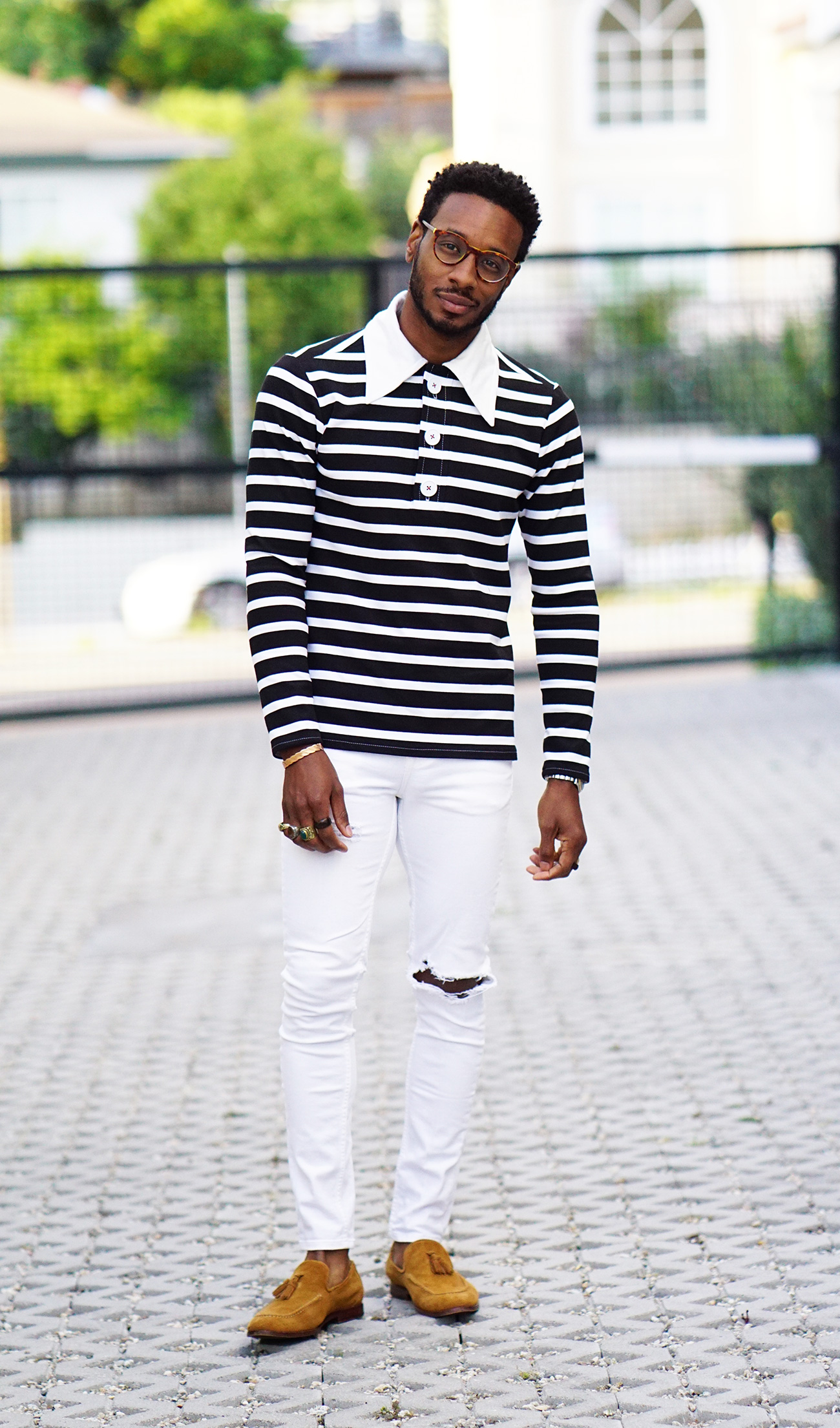 PATTERN REVIEW
Pattern Description:  Polo shirt
Pattern Sizing: Medium 38 – 40
Did it look like the photo/drawing on the pattern envelope once you were done? Yes
Were the instructions easy to follow? Yes
What did you particularly like or dislike about the pattern? I enjoyed everything about this pattern and the fit is really accurate without too much added ease.
Fabric Used: Double Knit
Pattern alterations or any design changes you made: I only tapered the sleeves a little and I did a contrasting collar.
Would you sew it again? Yes
Would you recommend it to others? Yes