I've reached another level in the sewing world; red moto jacket…
FYI, I made this faux leather moto jacket…LOL! Its been some journey over the past 6 months and today I'm happy to show off my latest and most complex creation. As I explained earlier this week my GIRLFRIEND and I saw something we both wanted to create and we went for it.
After we gathered all the tools and supplies needed we went to work in the studio and came up with a dope finished product. There are a little more pictures than usual in this post, but I couldn't leave out any detail with all the hard work we both put in.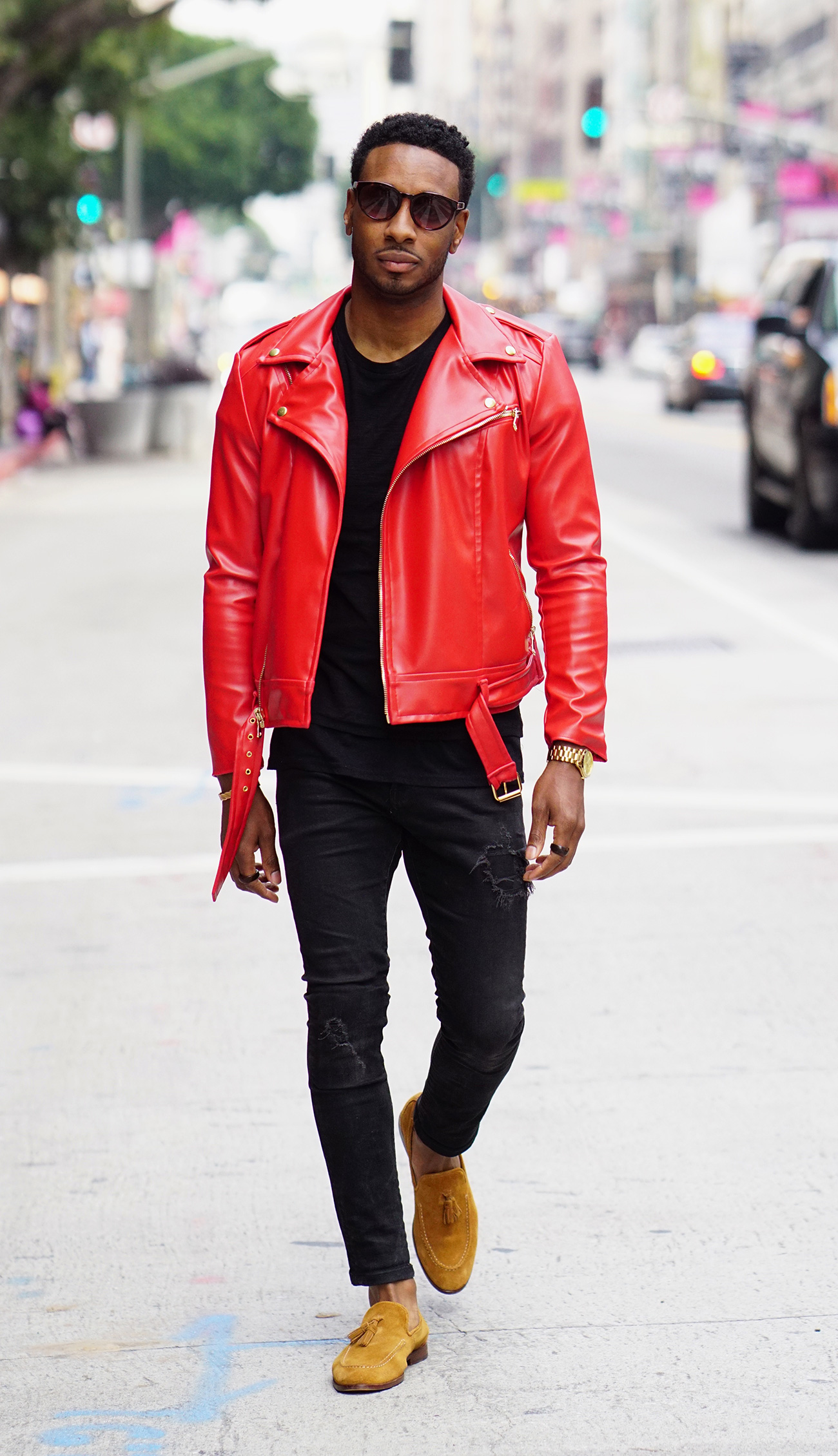 PATTERN REVIEW
Pattern Description:  Moto Jacket
Pattern Sizing: 14
Did it look like the photo/drawing on the pattern envelope once you were done? Kinda
Were the instructions easy to follow? Yes
What did you particularly like or dislike about the pattern? I like how easy it was to modify.
Fabric Used: Faux Leather
Pattern alterations or any design changes you made: I added a collar, belt, sleeve zippers, & breast pocket.
Would you sew it again? Yes
Would you recommend it to others? Yes