Cargo pants in camo print is always a dope look…
Today I'm showing off my latest DIY piece in camo print…ugh! I've been looking for a pair of camo cargo pants because they are hard to come by especially a pair with the perfect fit. I run into the same problem of them not fitting right, because its difficult to have the pant legs tapered with the cargo pockets, so I made my own. I modified the Burda Style Pattern 6815 and they actually came out exactly how I envisioned.
I rocked them in a trended street style look…you know…the usual extended tee, denim jacket, tan boots, etc. They give off the streetwear vibe so I put this fit together to match the style of the pants. You will see them again next week in a style that looks more like something I would wear on a day-to-day.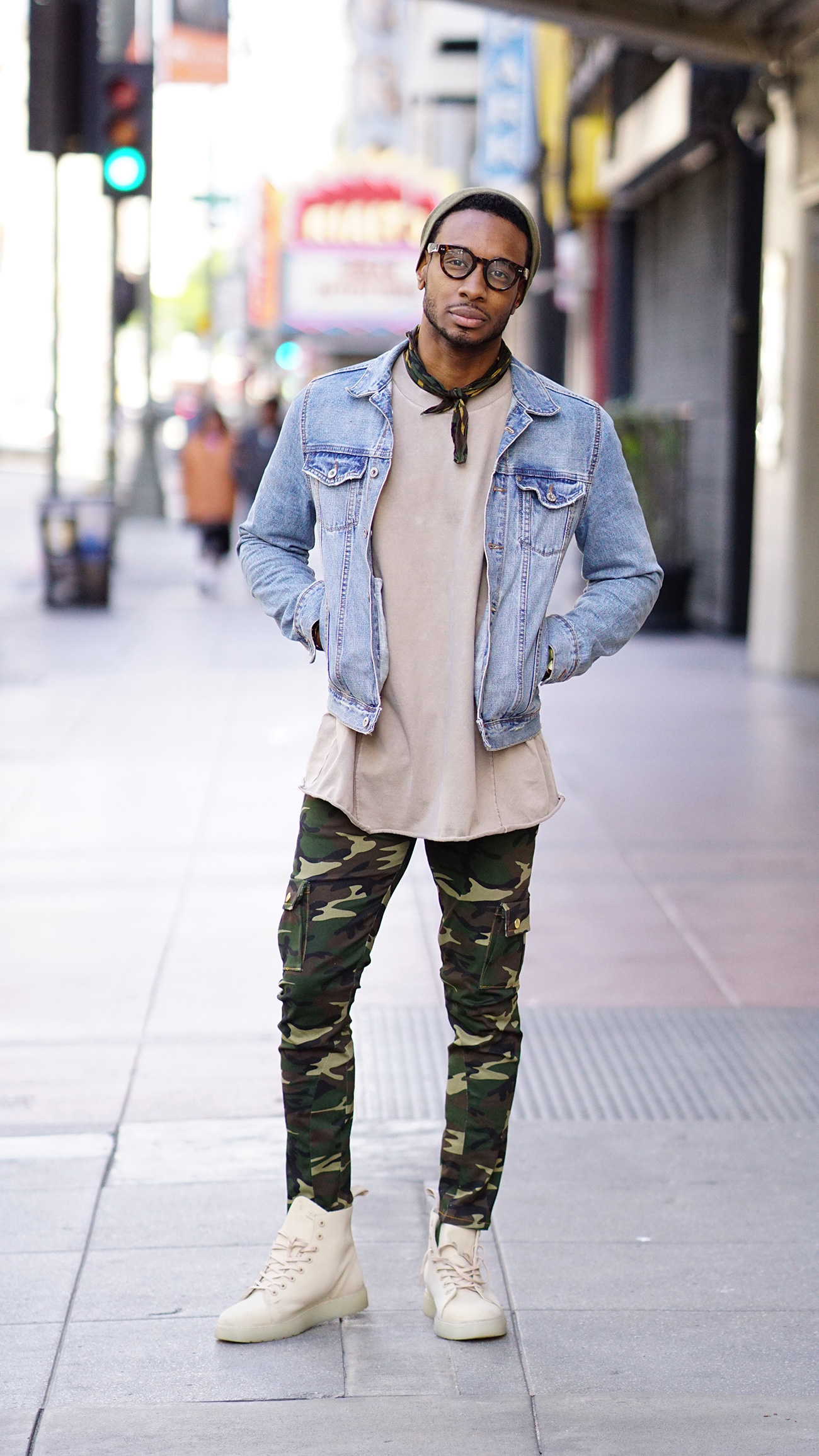 PATTERN REVIEW
Pattern: Burda Style 6815
Pattern Description: Men's Chino Pants
Pattern Sizing: US 34
Did it look like the photo/drawing on the pattern envelope once you were done? No
Were the instructions easy to follow? Yes
What did you particularly like or dislike about the pattern? I like that I'm able to modify them to create multiple styles.
Fabric Used: Stretch woven
Pattern alterations or any design changes you made: I created cargo pockets that I inserted on each pant leg.
Would you sew it again? Yes
Would you recommend it to others? Yes