Come checkout how I modified a women's pattern to fit me…
For those that don't know my girl design patterns for Simplicity and she's pretty damn good at it…lol! So I was going through some of her old patterns and saw one that I could see myself wearing if I made a few fit adjustments.
So we both ended up making them together and I was super impressed with the way mine came out. I styled my shawl cardigan with a semi-casual look thats comfortable and stylish.
shirt- Zara
cardigan- Simplicity Pattern 1283
pants- TopMan
shoes- TopMan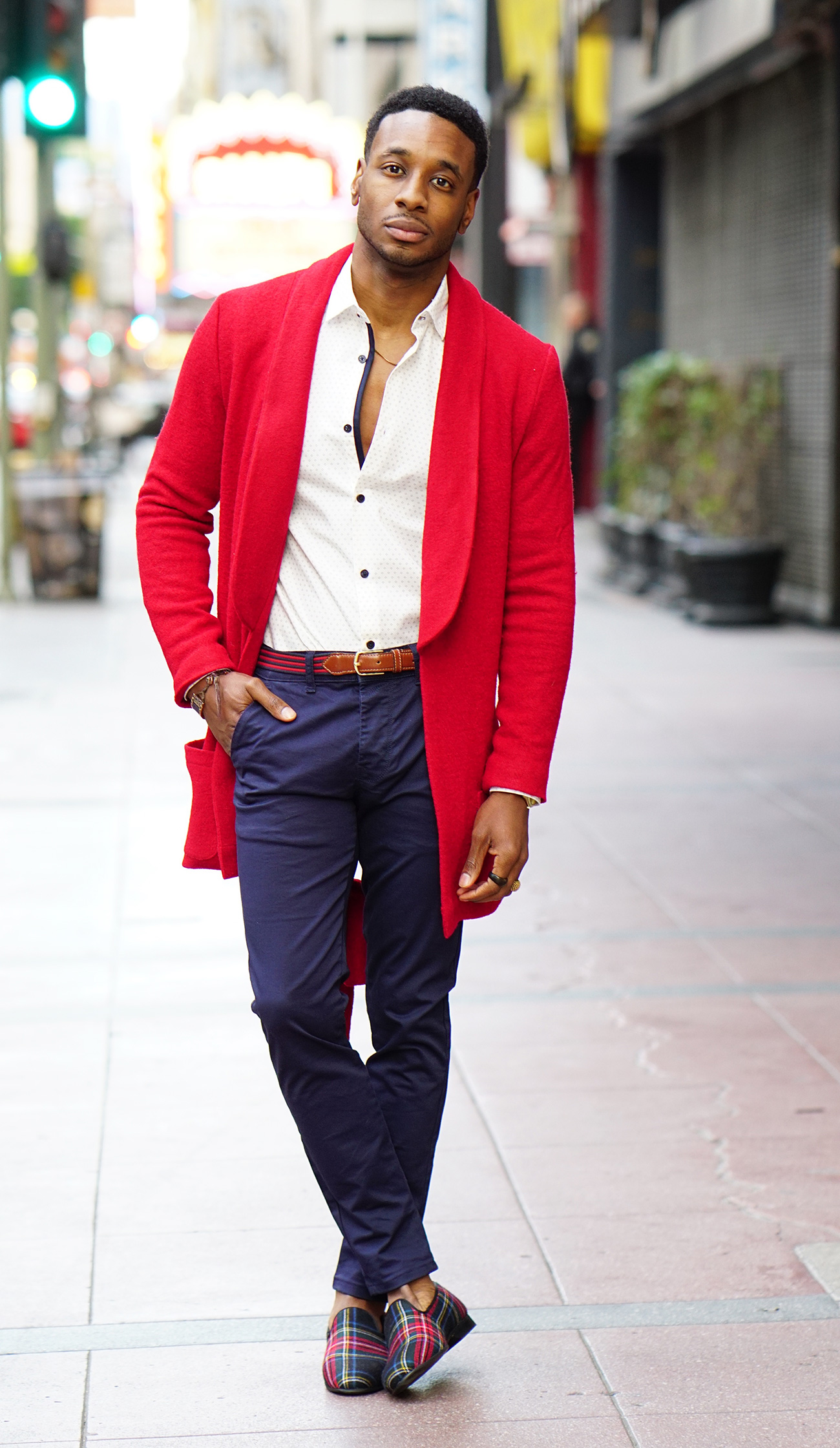 PATTERN REVIEW
Pattern: Simplicity 1283
Pattern Description: Shawl Collar Cardigan
Pattern Sizing: 14
Did it look like the photo/drawing on the pattern envelope once you were done? Yes
Were the instructions easy to follow? Yes
What did you particularly like or dislike about the pattern? I liked the design of the shawl collar.
Fabric Used: Wool
Pattern alterations or any design changes you made: I modified the shoulders, the length of the sleeves, and lowered the belt loops.
Would you sew it again? Yes
Would you recommend it to others? Yes