Come see how these Dr Martens changing the game today lol…
As much as I love my dapper talents I love my street styles just as much too. If you haven't been following my IG page lately I recently took a sneak peek shot of them and today I'm finally showing you how I rocked them. I'm a big fan of Timberland boots, but they are everywhere and that alone have been holding me back from purchasing a pair for myself.
My girl and I were in Chicago a couple months ago and we stumbled across a Dr Marten store and ended up finding these dope swede tan boots. They gave me the same feeling that the Timberland's give me, but different so we both ended up getting the same exact pair…"his and her's" LOL!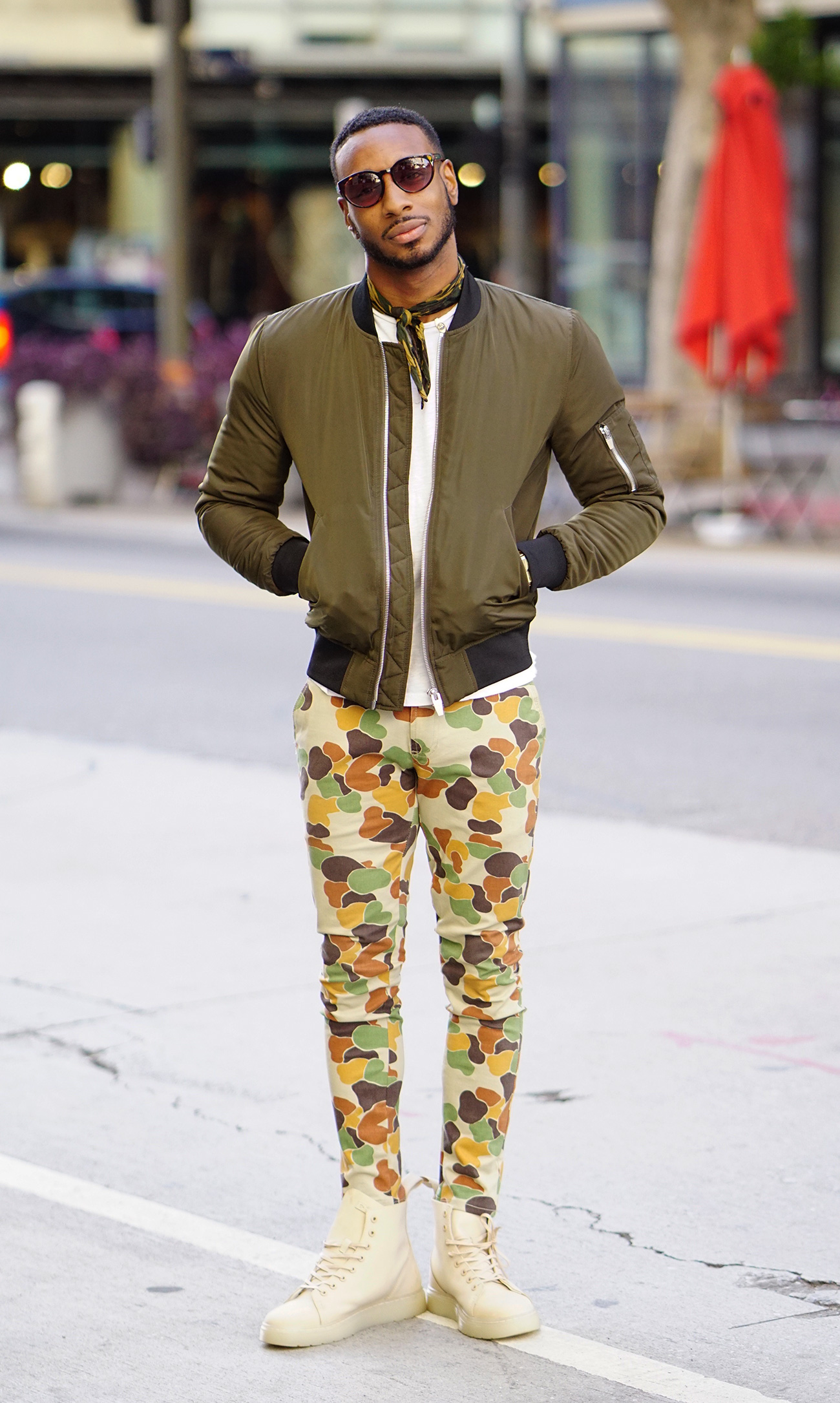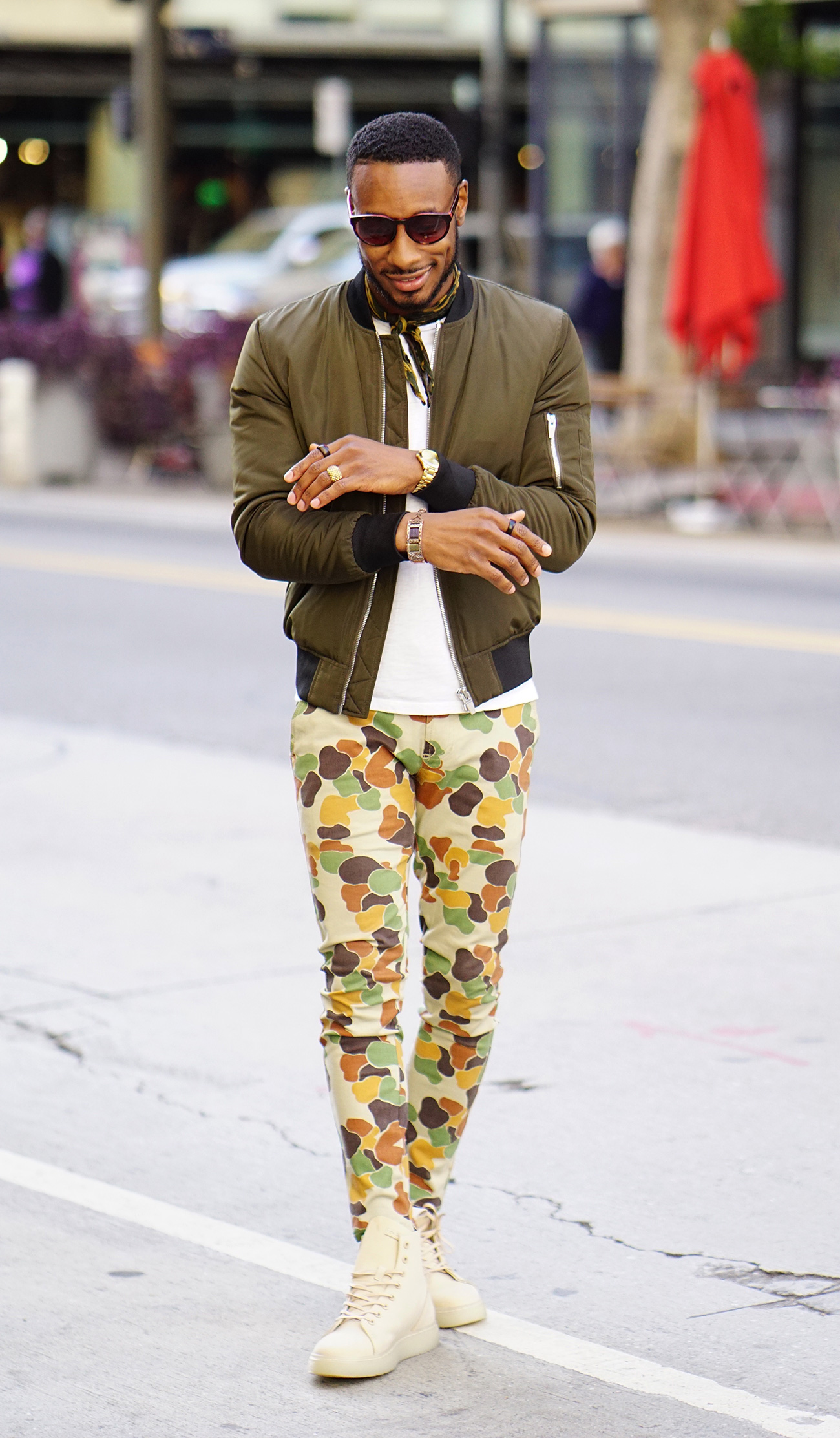 I paired my boots with a very bold and big scaled camo print pants, white crewneck tee, and my green bomber jacket. I added one of my favorite accessories lated which is my camo scarf.