Take a look at my latest DIY project; tartan double breasted waistcoat…
I'm so DAMN EXCITED about my tartan double breasted waistcoat my girl Mimi is going to have to hear me talk about it for the next few weeks LOL!!
I had the tartan pants for years that I purchased from a vintage store and wanted the vest in the same print because I love tartan so much. I'm having so much fun creating pieces that actually look good lol and it keeps me confident every time I start a new project. I modified the Simplicity Pattern 4762 a little by changing the shape of the front, as well as, adding working whelp pockets.
I hope you like this vest just as much as I do so please give me feedback by leaving comments below.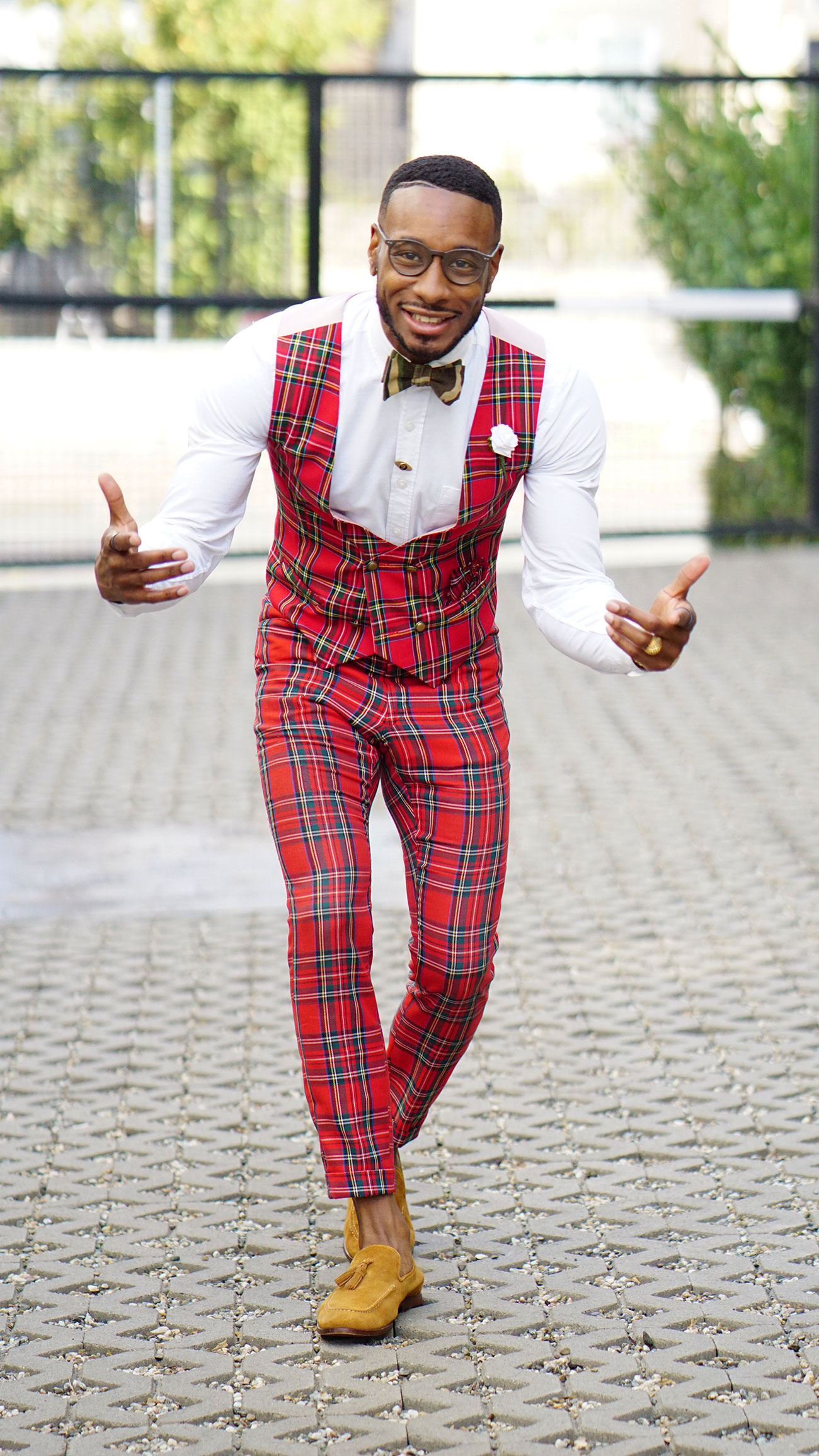 PATTERN REVIEW
Pattern: Simplicity 4762
Pattern Description: Double breasted vest
Pattern Sizing: Small – Large
Did it look like the photo/drawing on the pattern envelope once you were done? Sorta lol
Were the instructions easy to follow? Yes
What did you particularly like or dislike about the pattern? I didn't like that the pattern didn't come with working pockets.
Fabric Used: Polyester/Rayon blend
Pattern alterations or any design changes you made: I changed the shape of my front vest then added working whelp pockets to both sides.
Would you sew it again? Yes
Would you recommend it to others? Yes