Come checkout my very first dress shirt I made using a Simplicity Pattern…
Today I'm wearing another garment piece I made which is now the perfect dress shirt. I used Simplicity Pattern 1544 which is a men's button up shirt and I did a few modifications to it. It's hard for me to find nicely fitted button up shirts that are not too tight in the neck or chest area, so this is a perfect way to get the fit exactly how I need it to be.
I choose a floral print because of the pop of color it gives off, but I also added the white cuffs and collar to bring that hint of classic look to the shirt. I modified the shirt collar from a point to a club collar (round collar) to bring a different hint of detail to my tie knot. Trust me…people notice that little change because it changes the complete look of the shirt in my opinion. And Last, I didn't add the tab and button that's goes to the center back.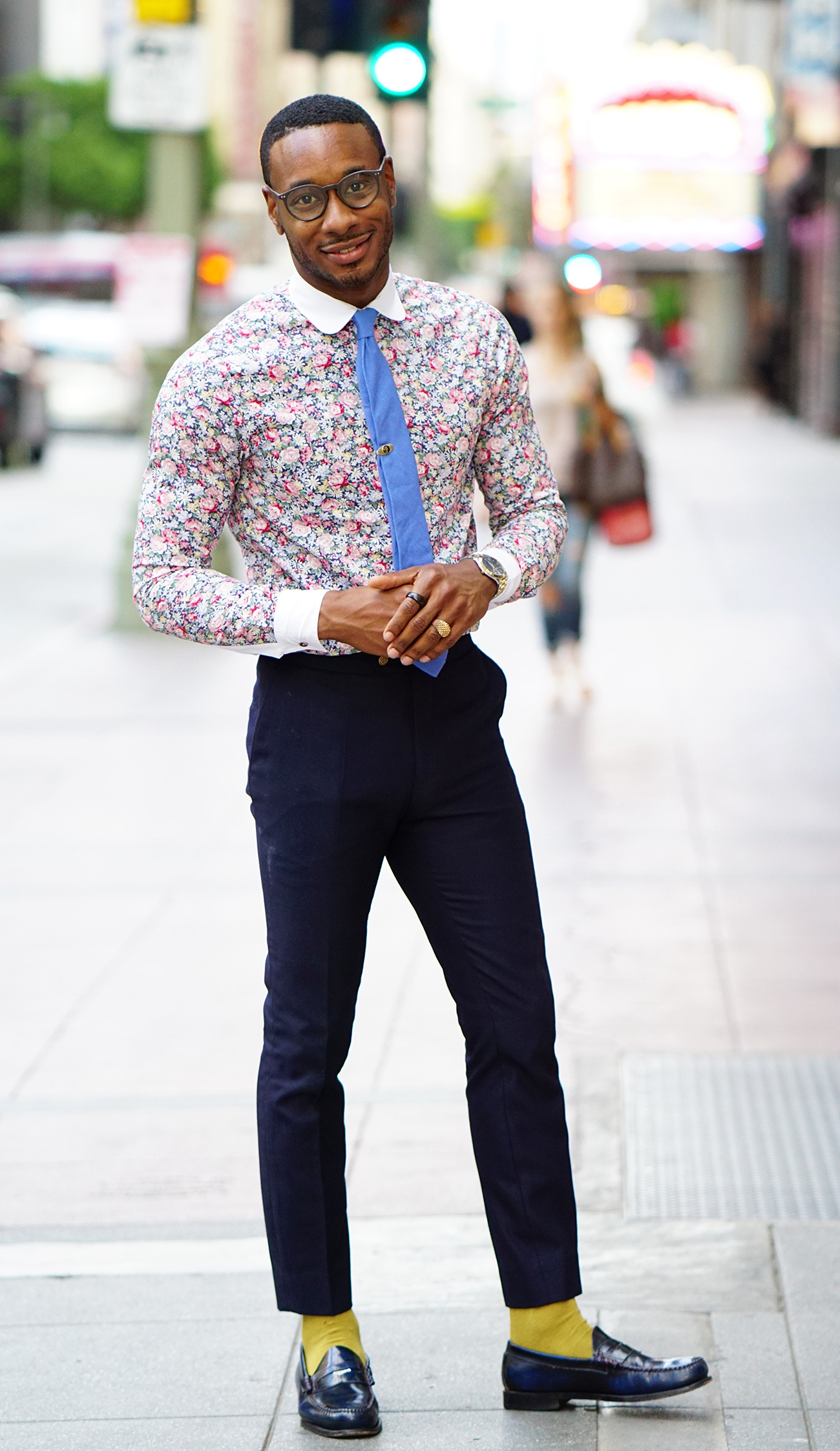 PATTERN REVIEW
Pattern: Simplicity 1544
Pattern Description: Men's button up shirt
Pattern Sizing: 34
Did it look like the photo/drawing on the pattern envelope once you were done? No
Were the instructions easy to follow? Yes
What did you particularly like or dislike about the pattern? I liked how I could make easy modifications to it without being confused.
Fabric Used: Cotton blend
Pattern alterations or any design changes you made: I changed the design of the collar to a club collar and I didn't add the tab and button in the center back.
Would you sew it again? Yes
Would you recommend it to others? Yes