An all purpose navy suit can transform into whatever you need it to be…
I'm sure you all have seen this navy suit of mine plenty of times already and you will continue to see it because I love it…LOL! I really like taking key pieces from my wardrobe and mixing them until its unnoticeable that its been used before to create a brand new look. This suit is a 3 piece that I switched out the navy waistcoat to a red vintage one that I've had for some years now. I see lots of people posting about fall already so adding that waistcoat when it comes to layering is a perfect way to stay warm in the upcoming months but still super stylish at the same time.
This look can be worn to the office place and anywhere else after you get off work because although its a business look there's so much personality to it that it works for pretty much anything. If you haven't put on a bow tie yet…what the hell are you waiting for? Its such a classic menswear piece and its also a conversation item that people won't stop asking about it.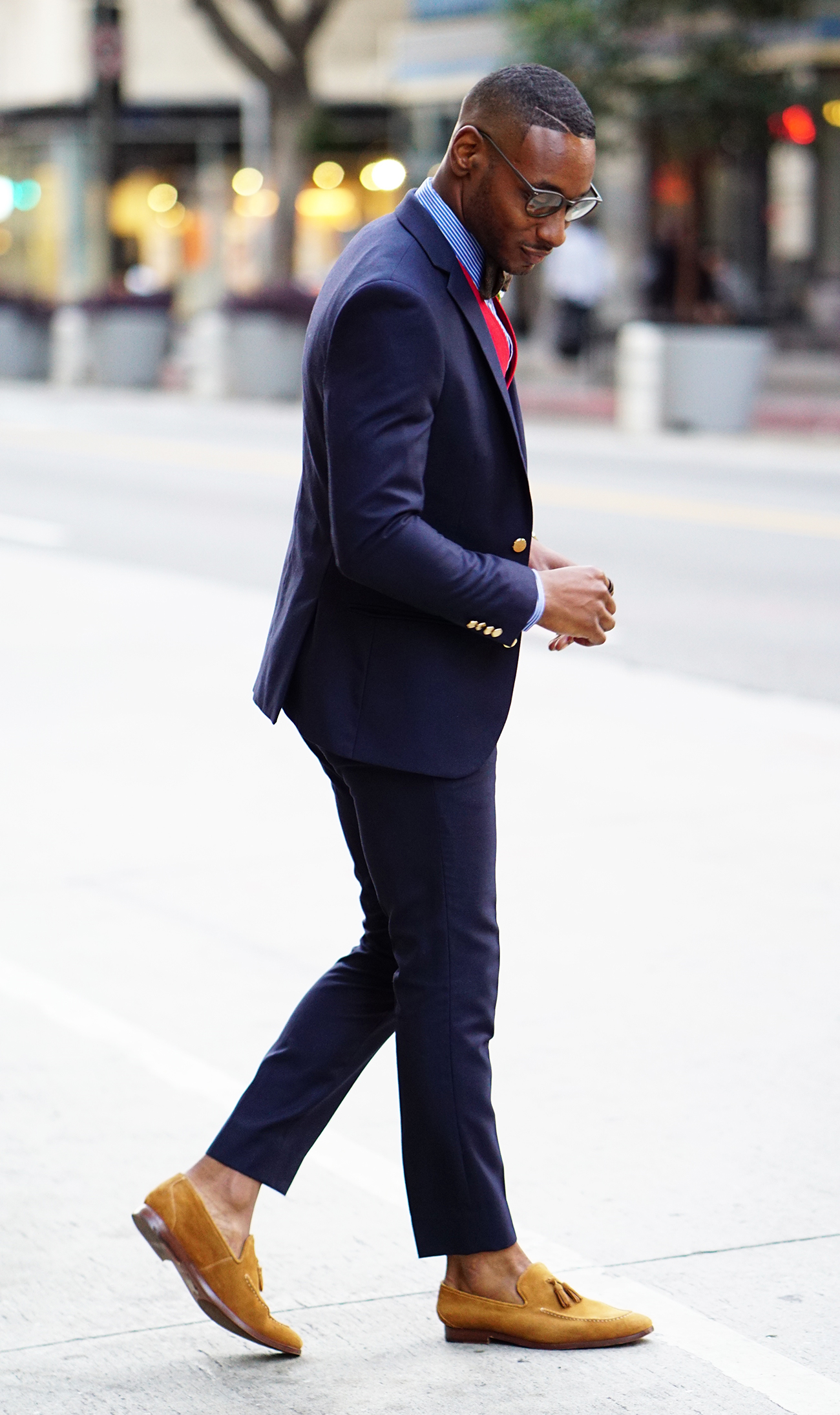 shirt- H&M; waistcoat- vintage; suit- LA Fashion District; bow tie- Pocket Square Clothing; pocket square- Pocket Square Clothing; shoes- Aldo