If you have to wear a uniform for school this is how you do it…
When I was in grade school it wasn't mandatory to wear a school uniform so I was able to stand out just by all the different items I had in my personal wardrobe. Since school has started back out here in most places including Los Angeles, I have been noticing some of the children/young adults dressed in their school uniforms.
So, today's post is to inspire some of the parents on how to add a little personality to their children's school uniforms and still be within the dress-code. From what I've seen already most of the uniforms have been khaki or navy chino pants, white polo or dress shirts, and a navy jacket. These classic pieces reminds me of the Ivy League look so I added my personal style into this look.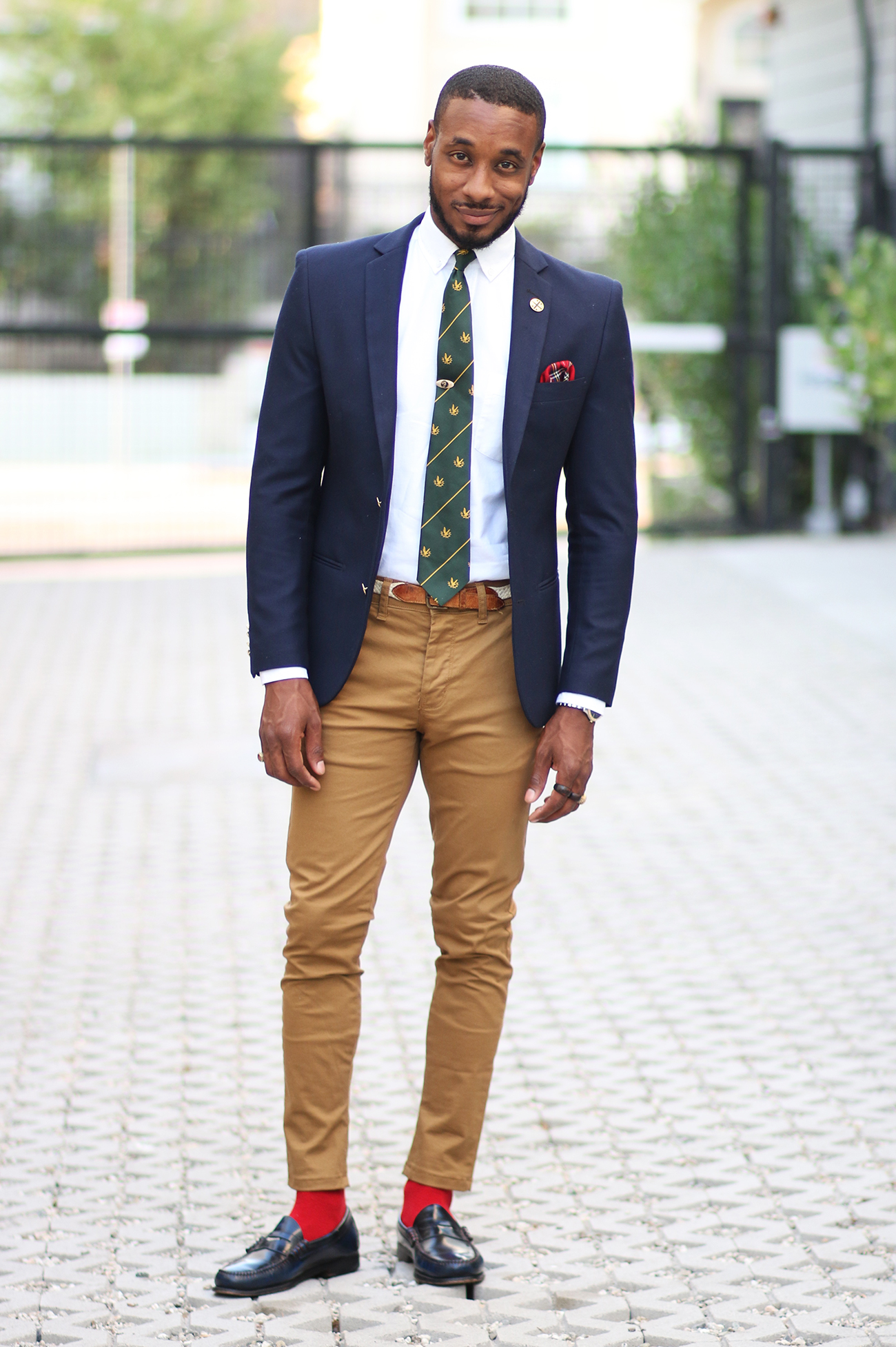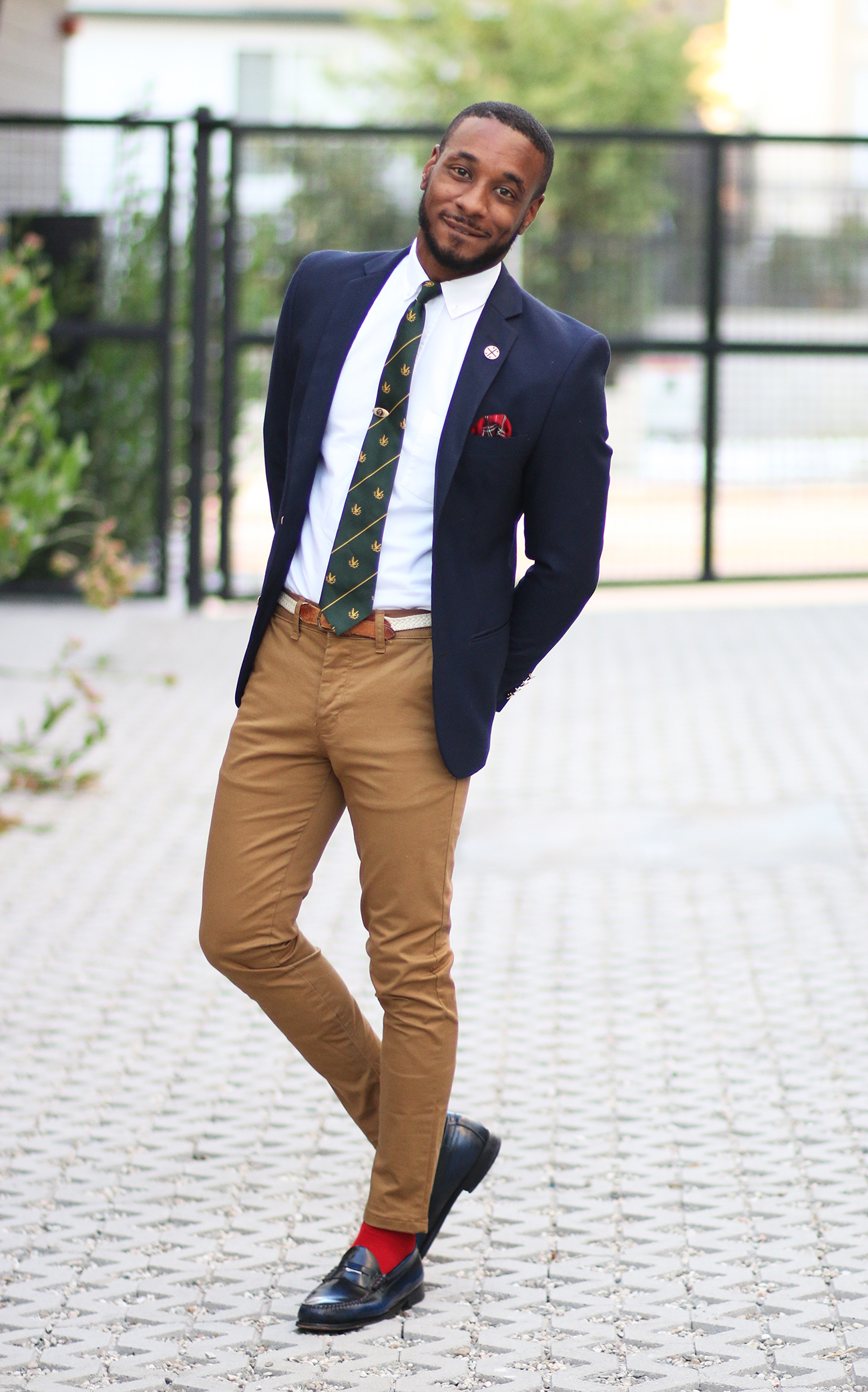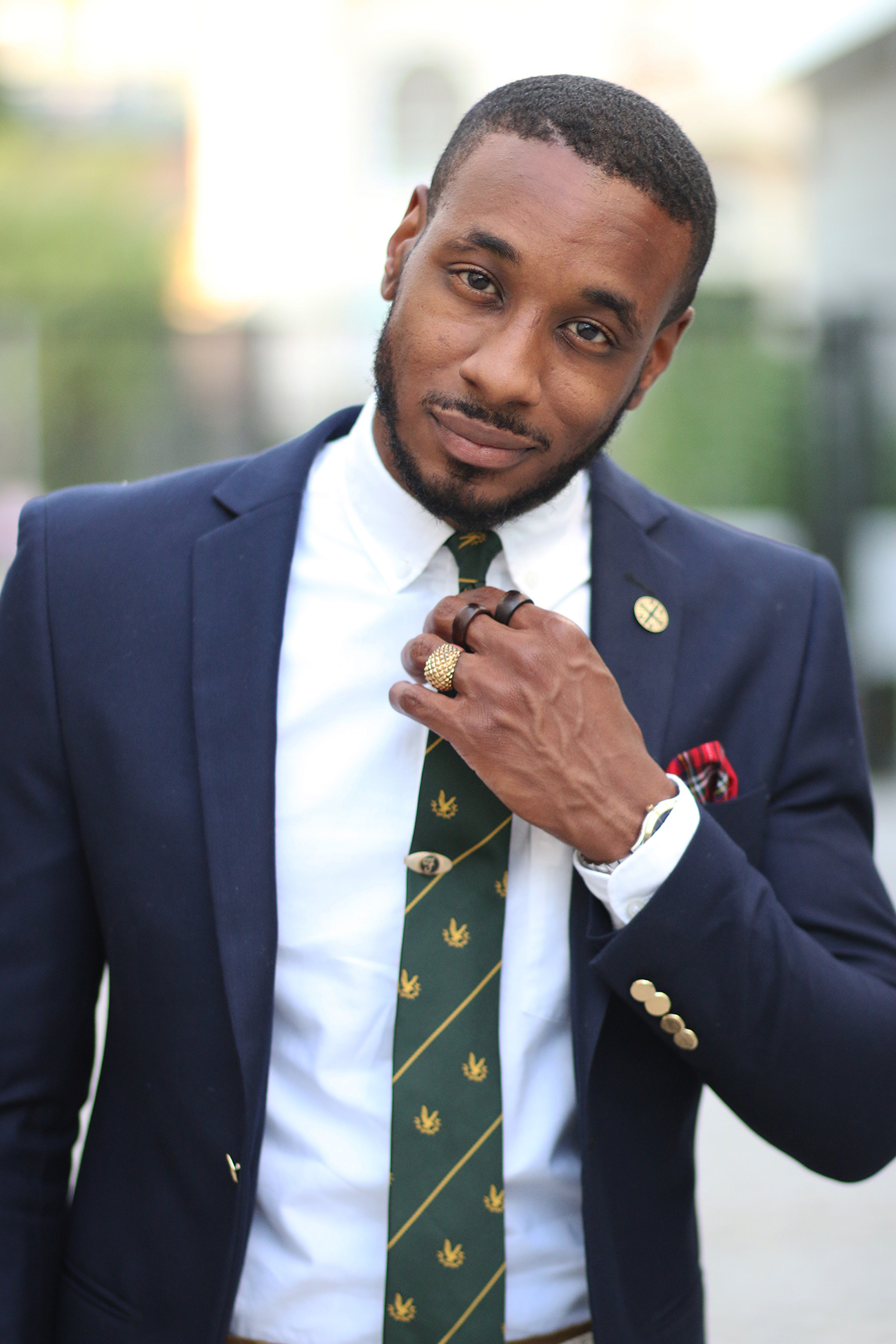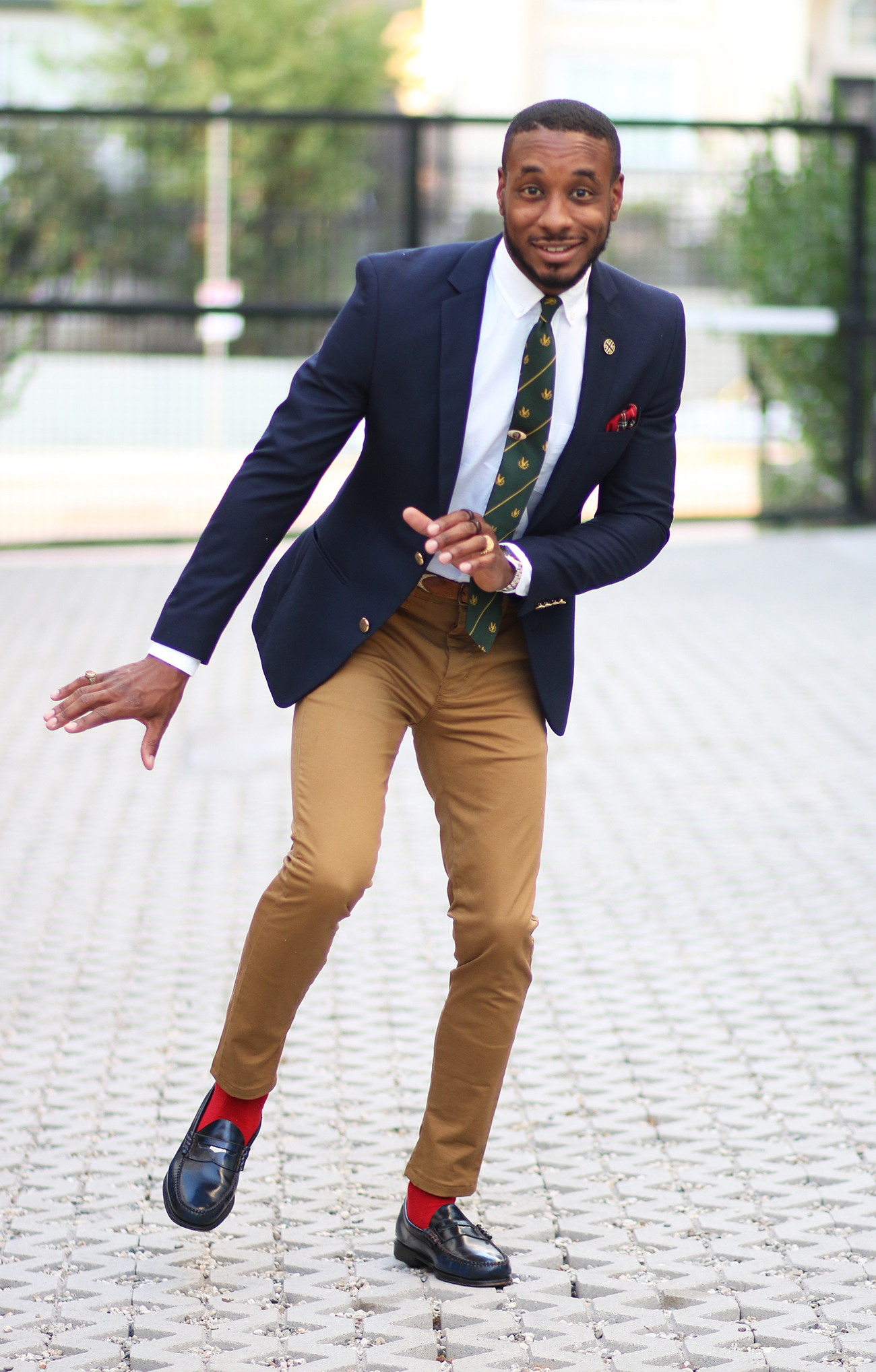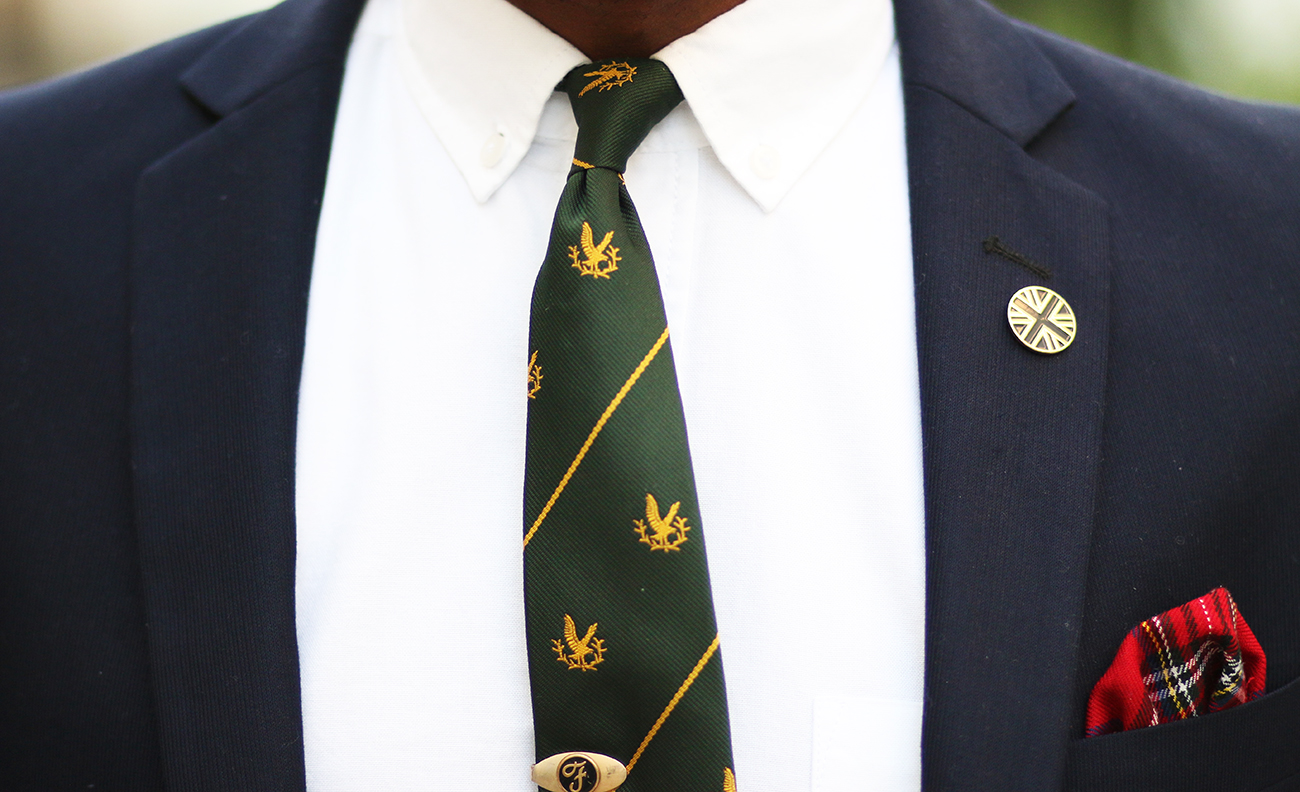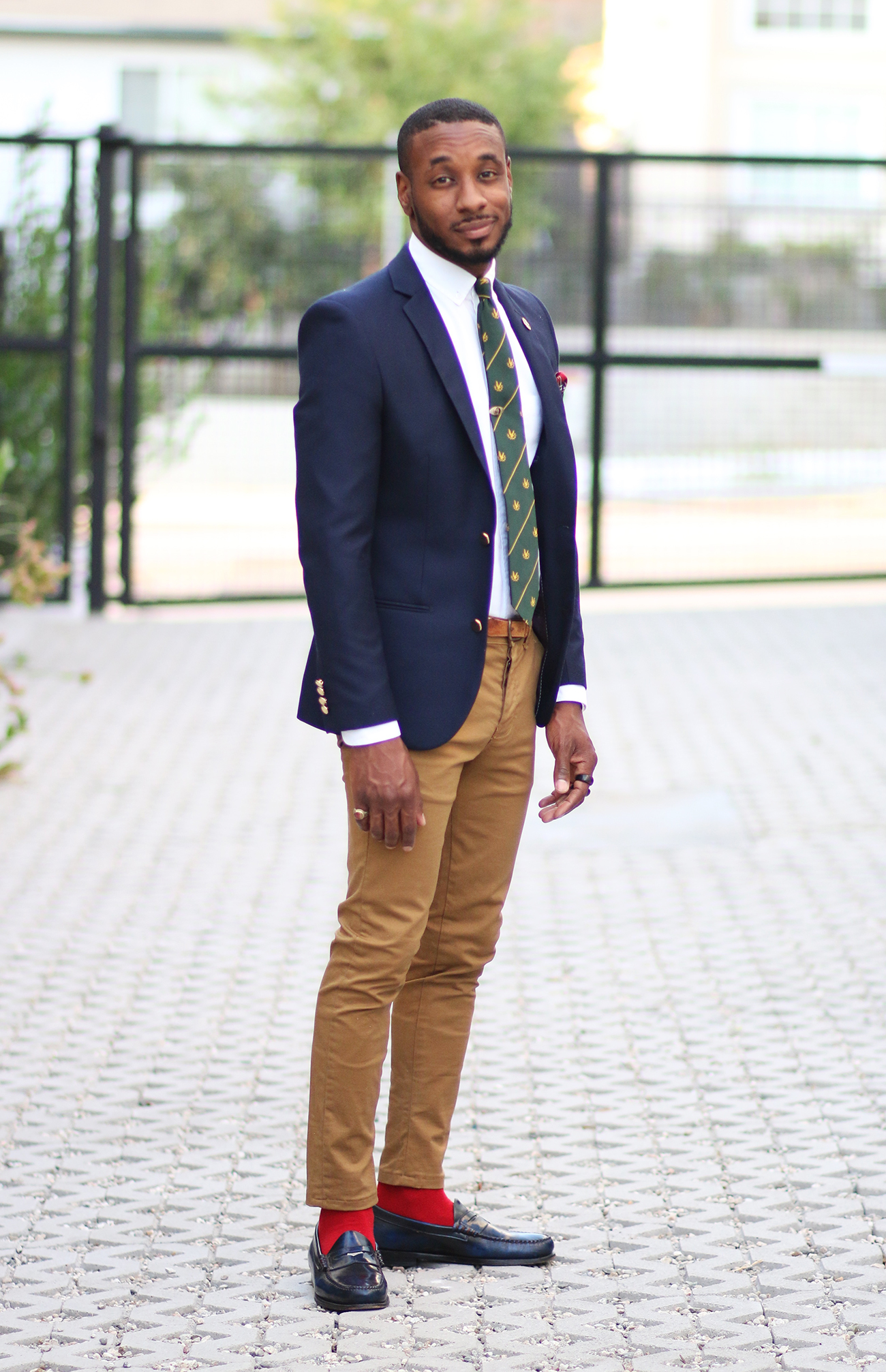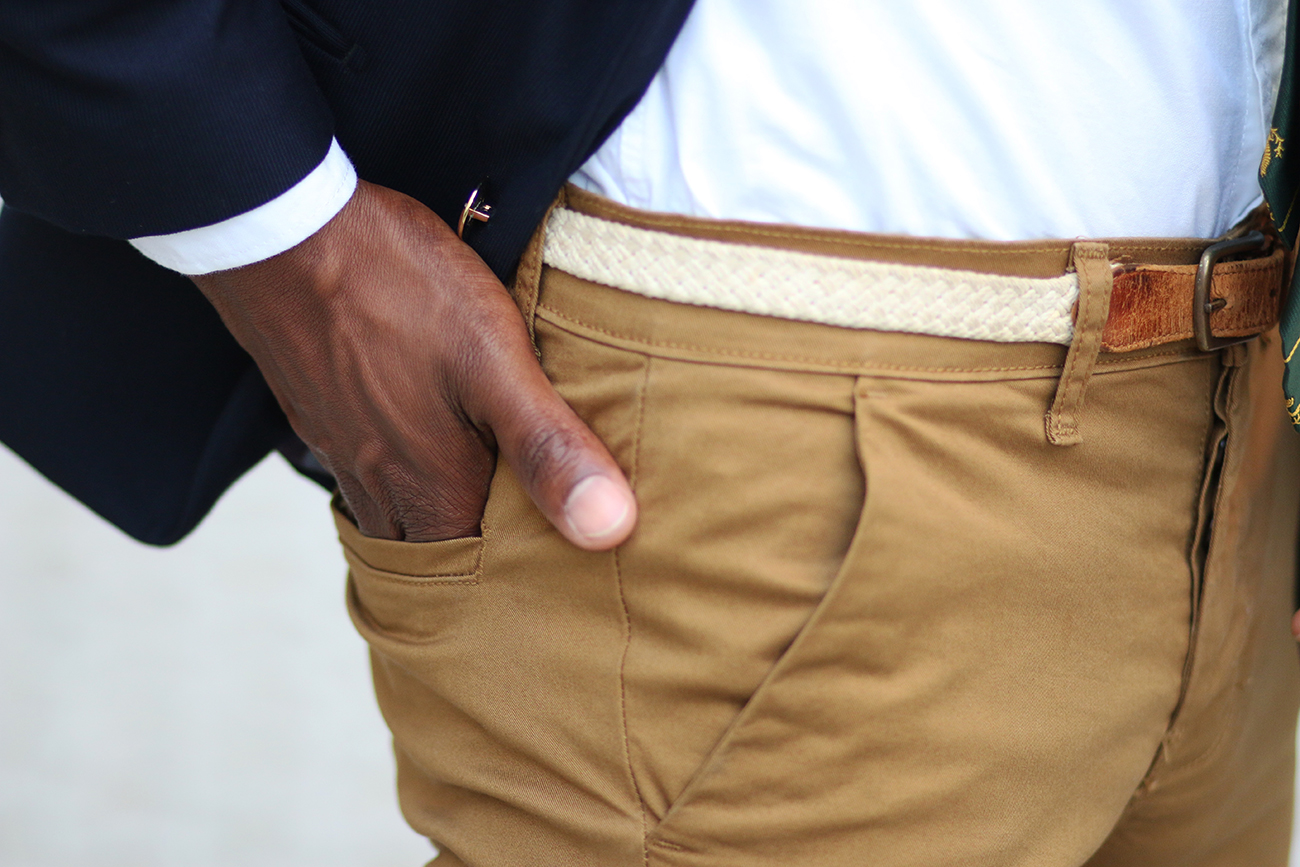 I great way to accomplish a stylish school uniform look is to make sure you child close fit them nicely, nothing too baggy. The next most important things are the details of the outfit. I wore a pair of red dress socks that coordinates with the plaid red pocket square I put into my breast pocket of my navy suit jacket. Also, the necktie that I'm wearing has that preppy design to it that works with almost any schools uniform and color.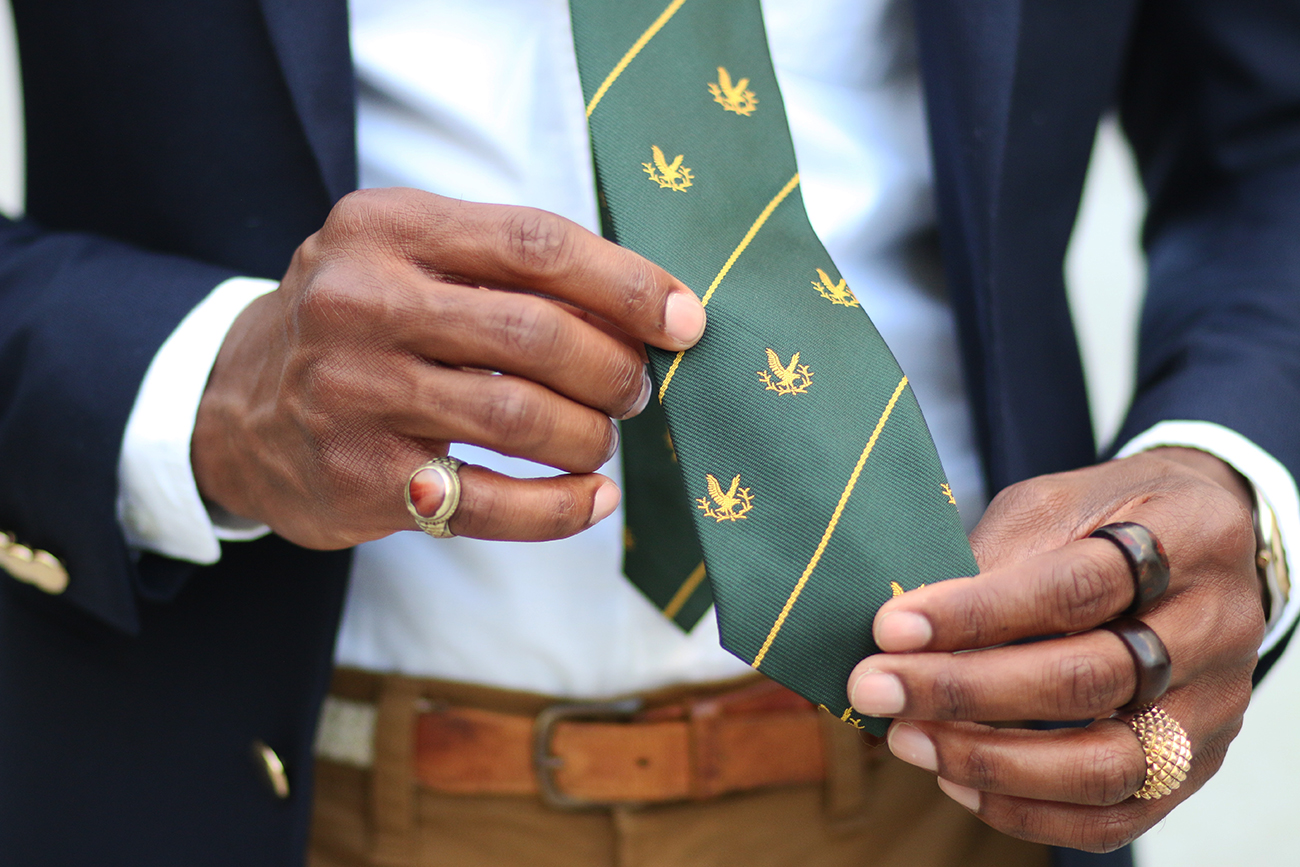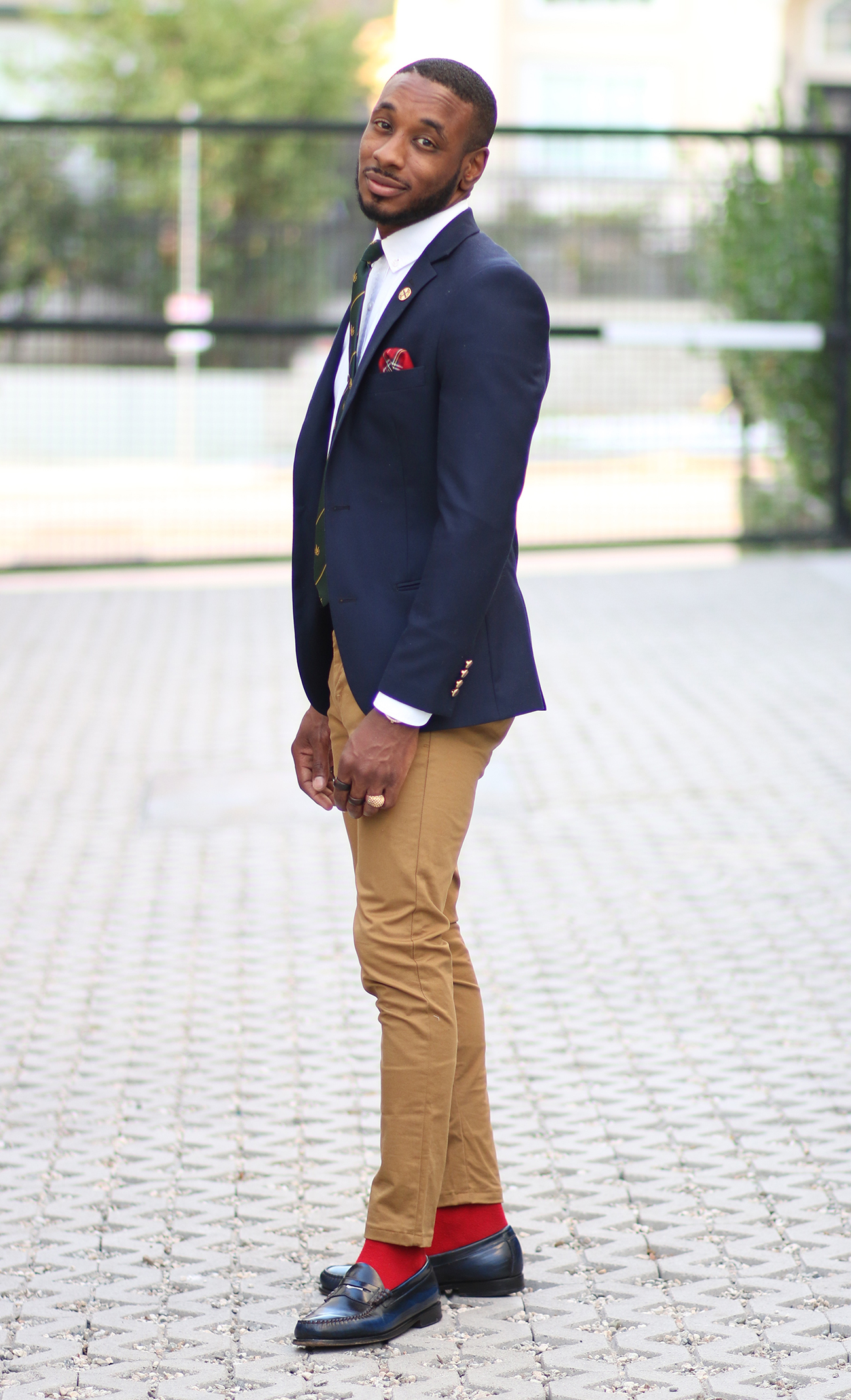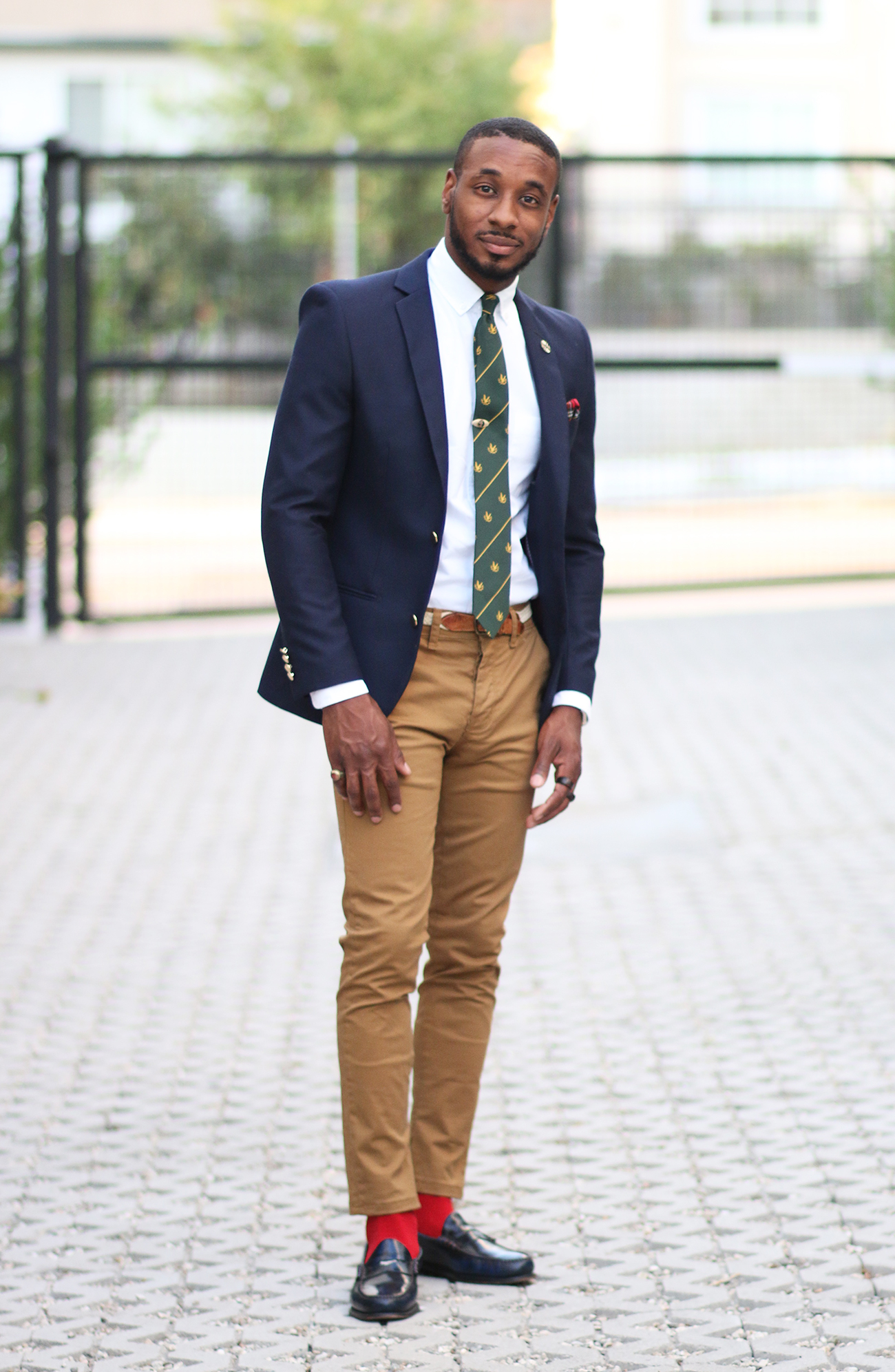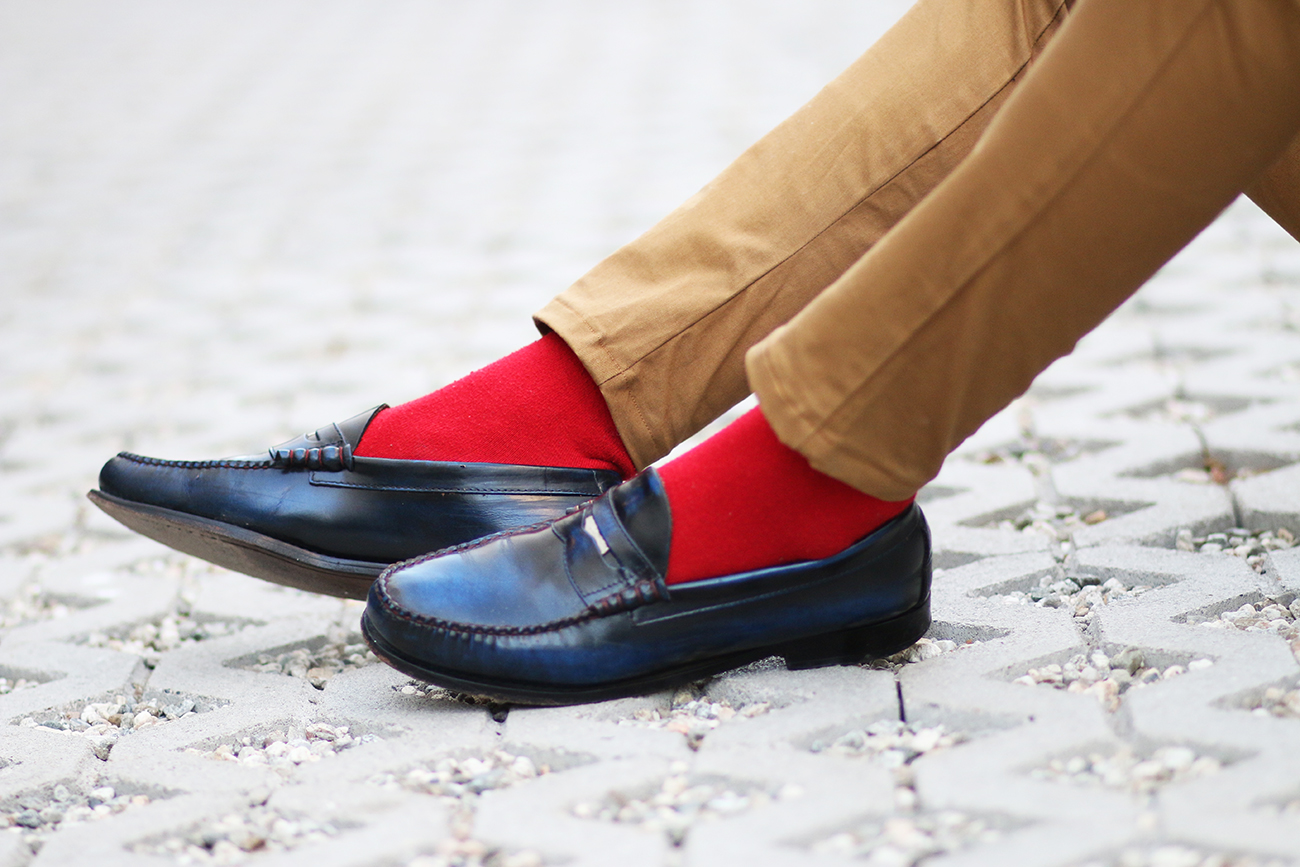 I know that in most places wearing a pair of penny loafers to school is not considered to be cool, but they are classic and will always be in style no matter what opinions their peers my have. Nevertheless, you can still pull this same look off with a pair of classic sneakers as well, so please not panic lol!