See how I took my DIY project & made a stylish look…
A couple weeks ago I did a step-by-step video tutorial on how to create a pocket square start to finish. For those that missed it you can click the link at the end of this post to watch and make your own as well. I have taken my pocket square and styled it in today's look and I must say, although to some people its just a square piece of cloth, to me it was able to make all the difference in my outfit from the pop of color that it has. It maybe hard to believe that I built an outfit around a single pocket square, but its true…LOL!
I took my gray plaid double breasted suit and added a like light blue dress shirt with a white collar & cuffs. Then I coordinated a pair of bright navy blue dress socks with a knit necktie that was close enough in color and shared the same color tone. My tan loafers helped the pocket square pop more by having one of the same colors in it and allowing it to stand out as an accessory piece should always do. I really would like to get more men to start sewing just as I have sparked an interest in learning over these past few weeks and its pretty dope to be able to create your very own items to wear.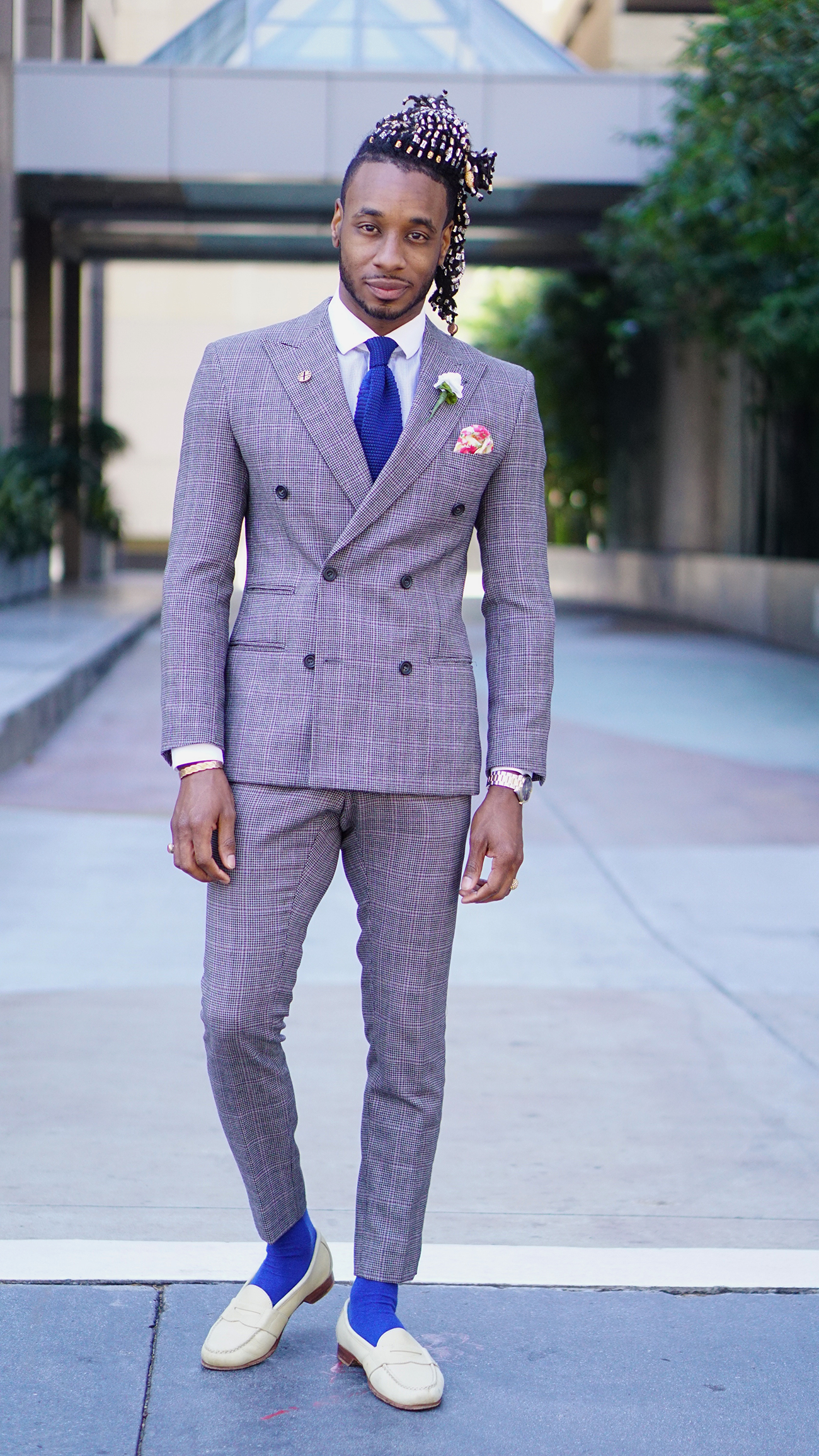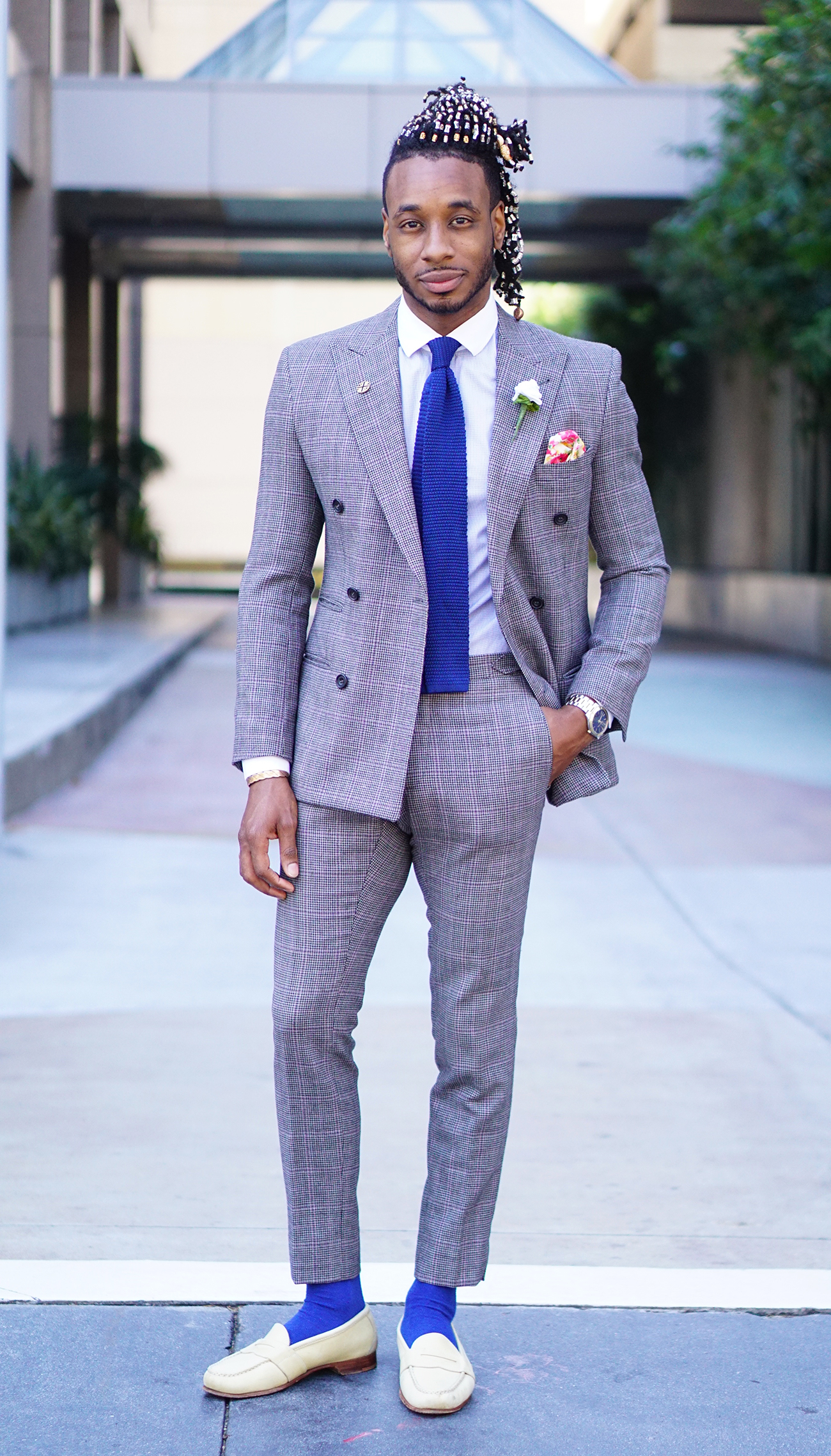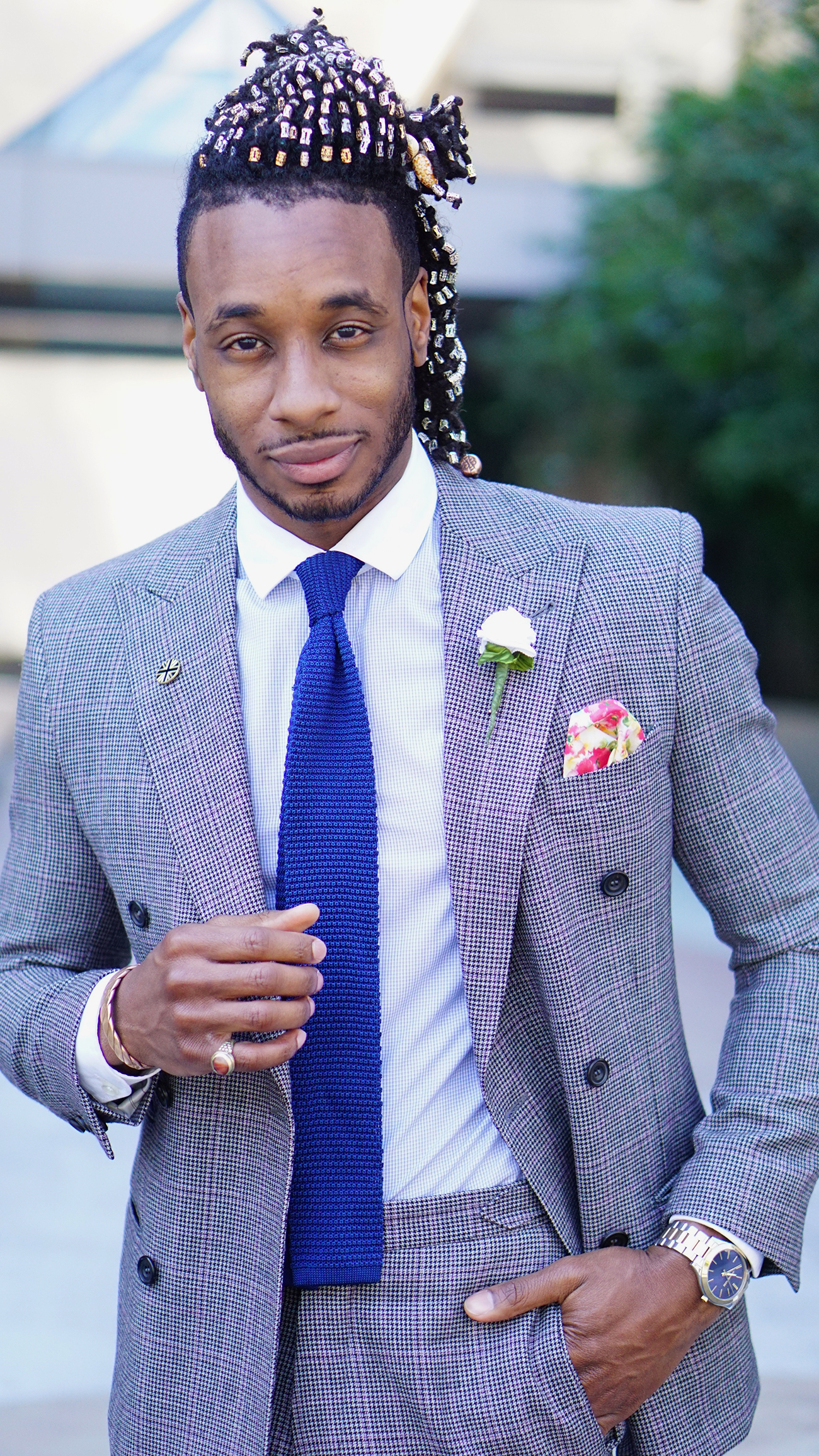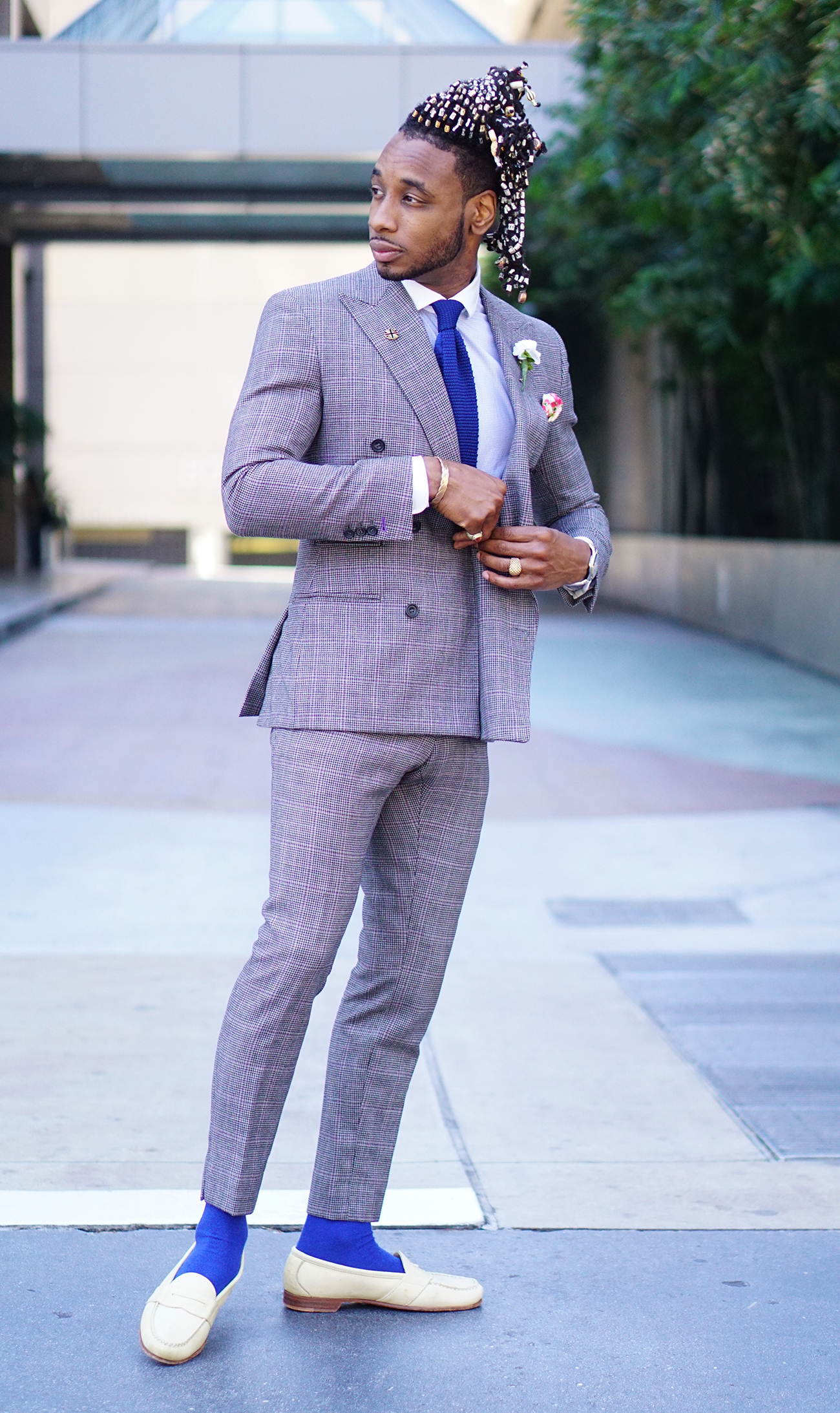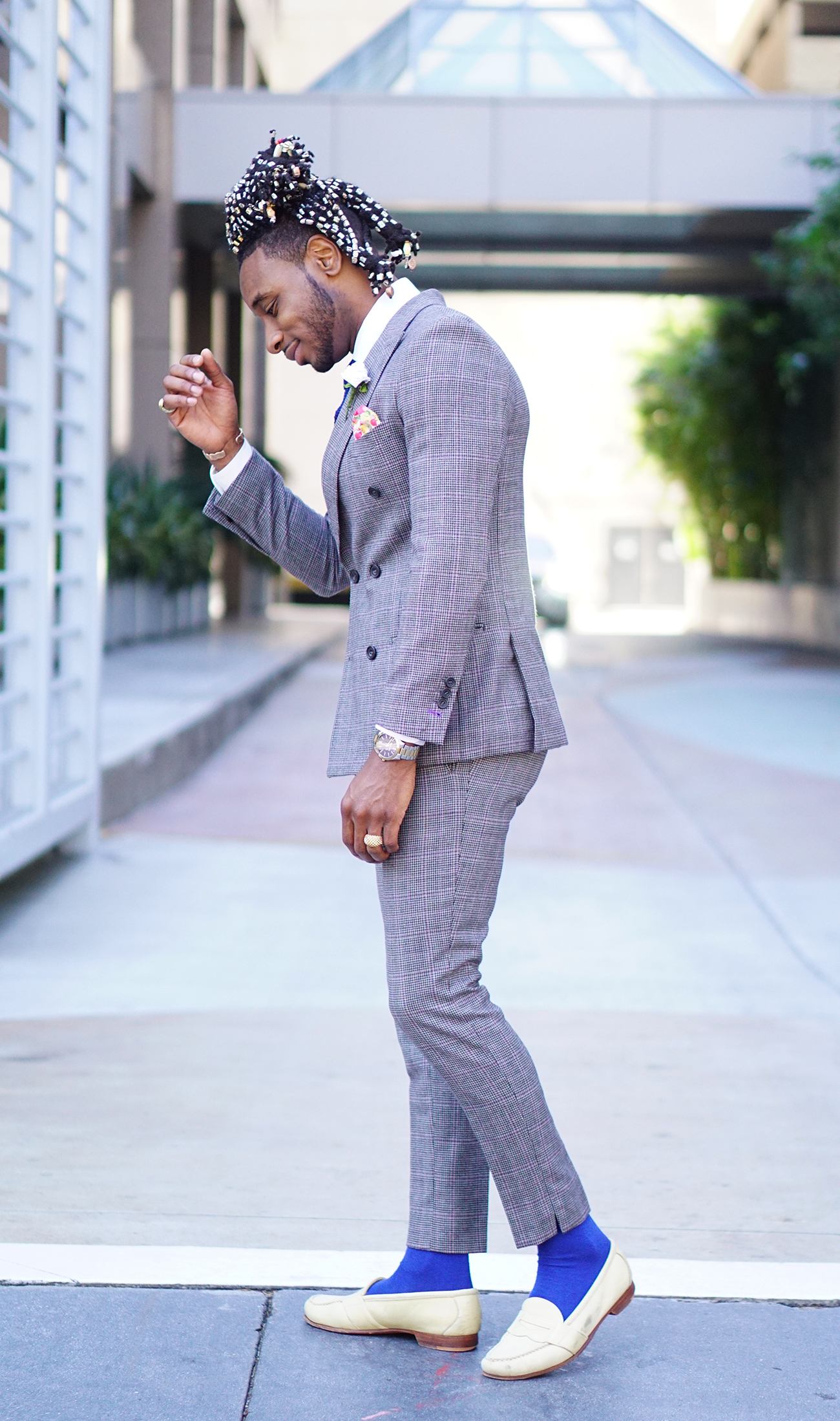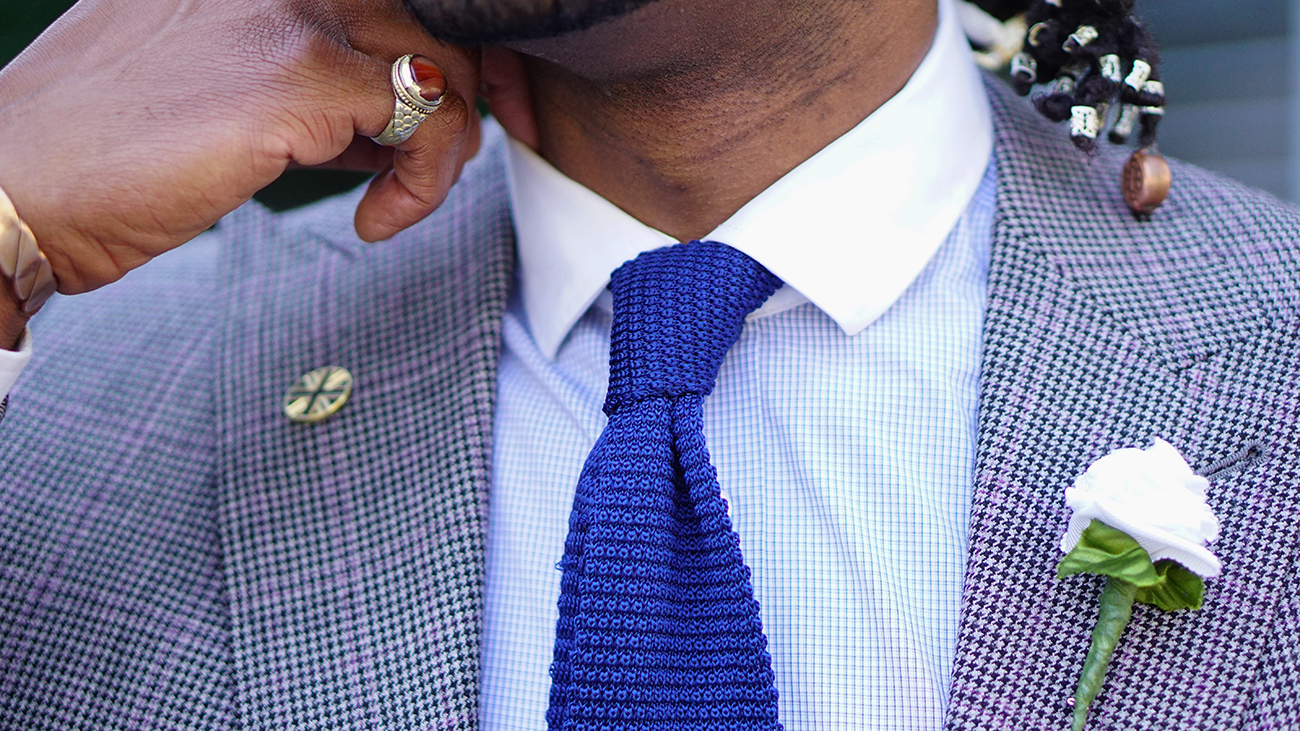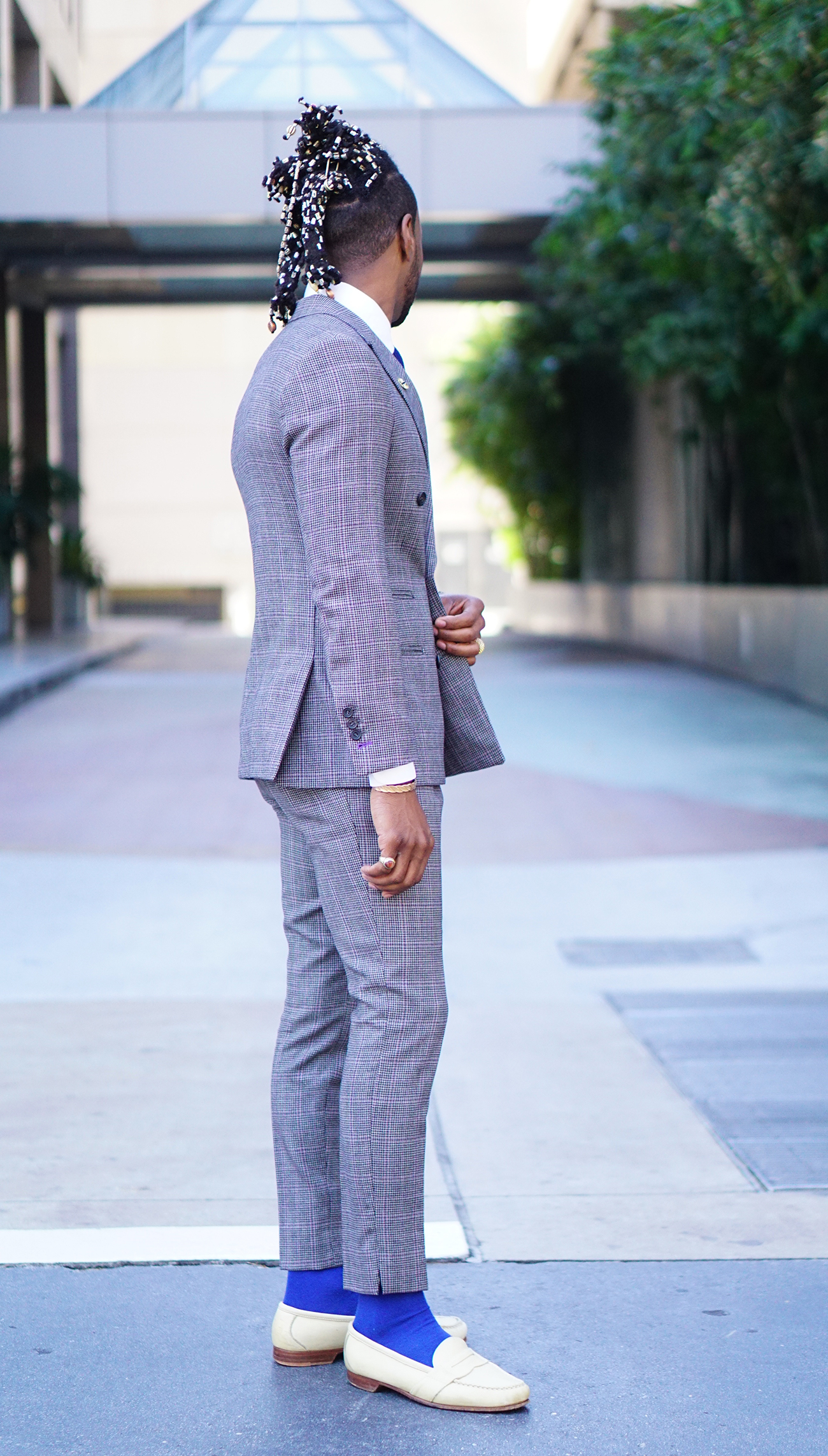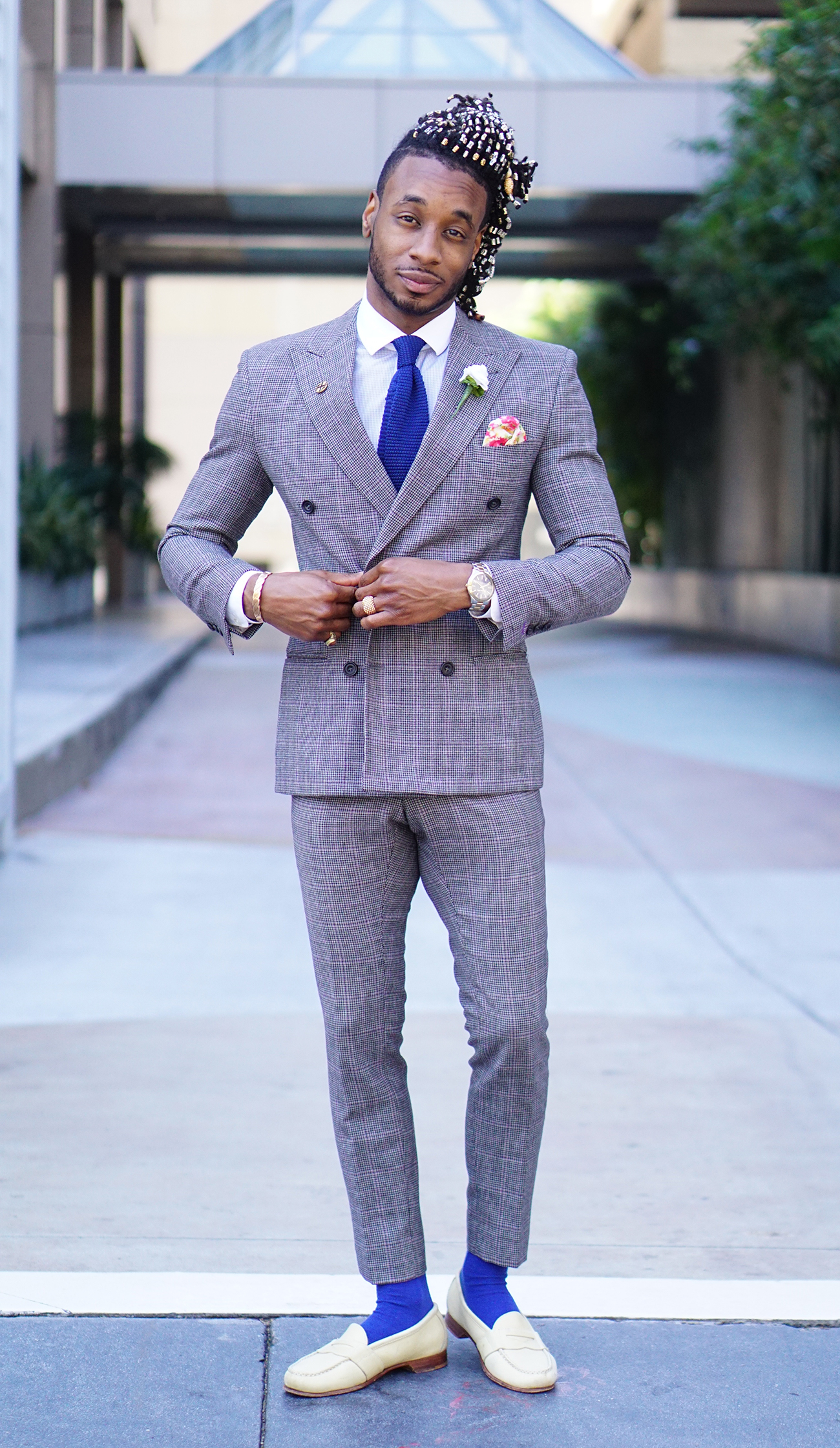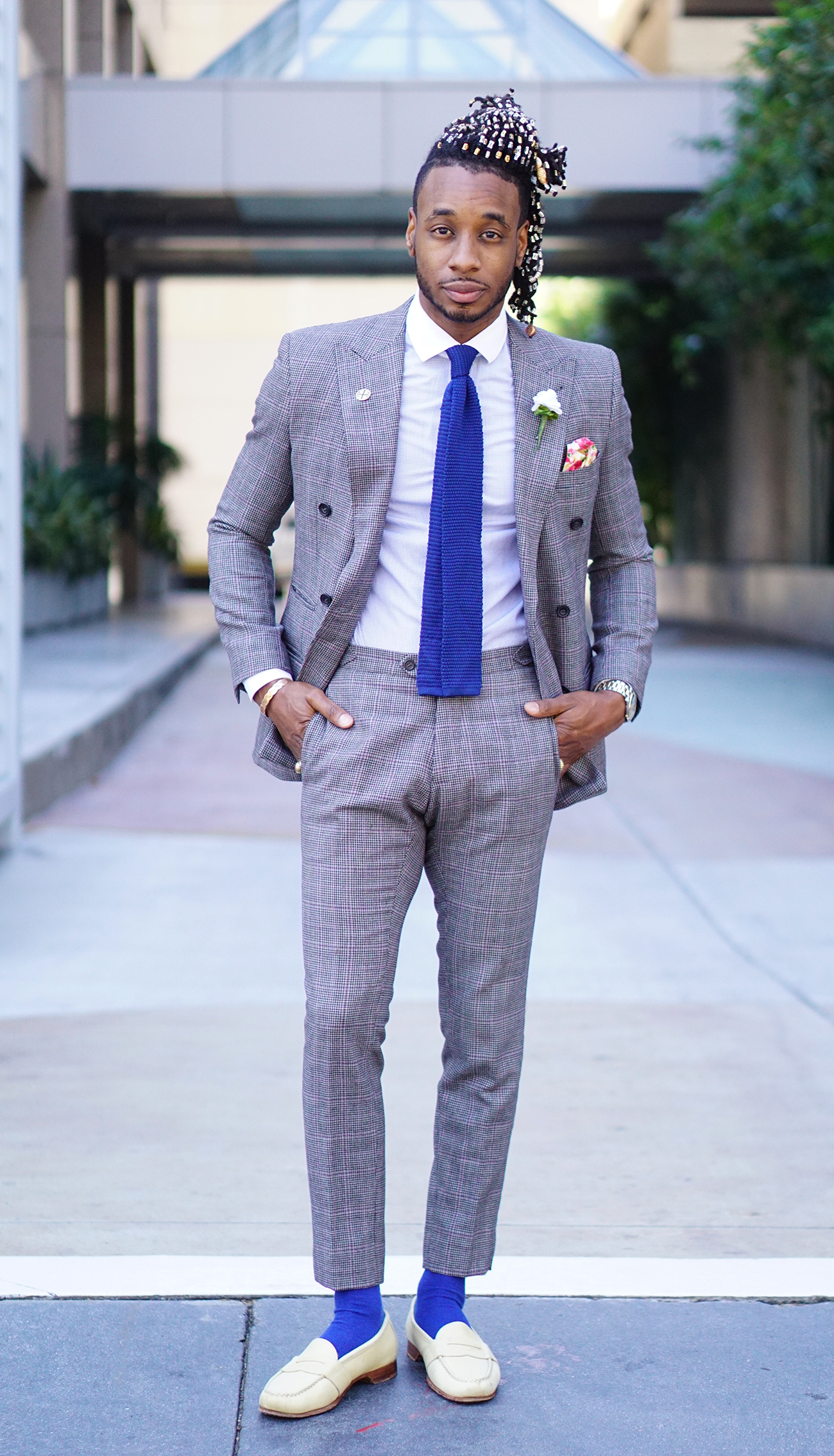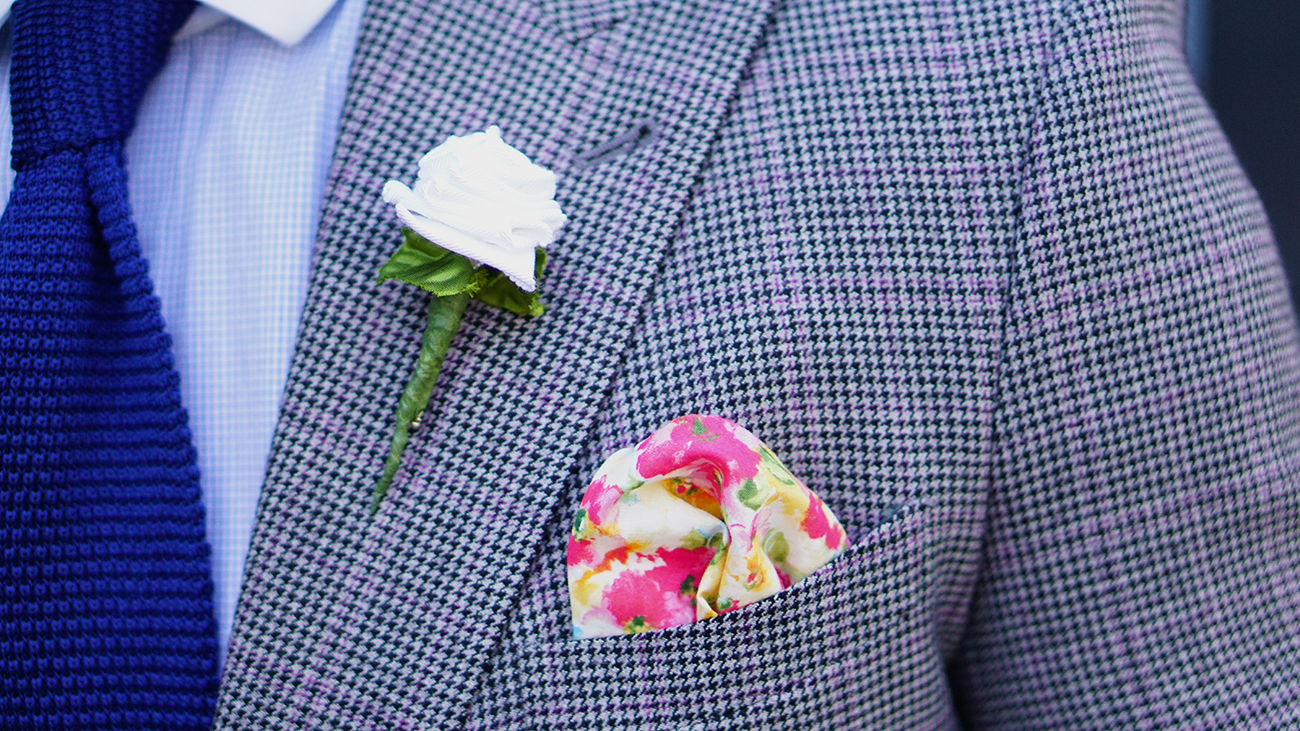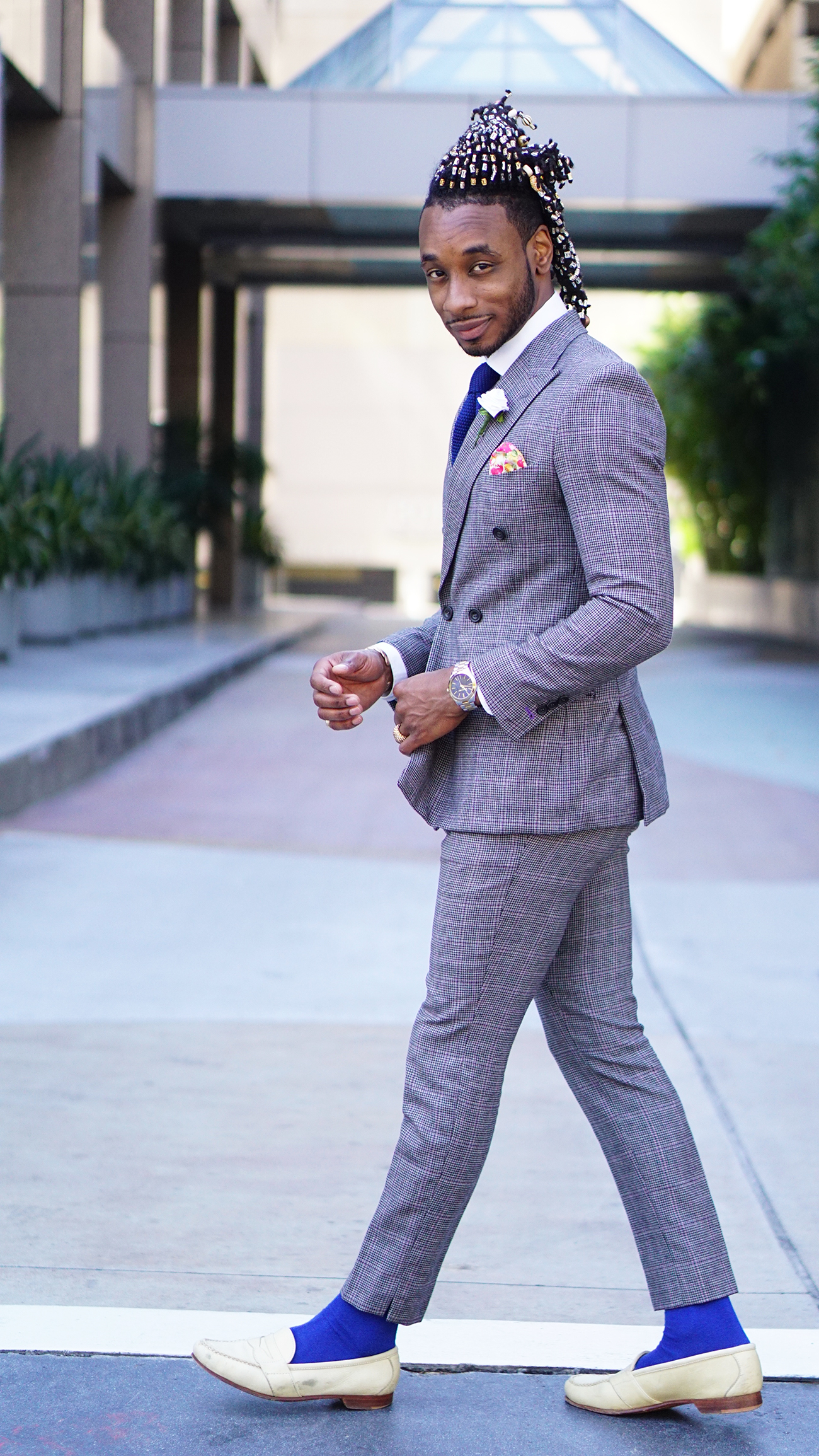 For Pocket Square Tutorial (CLICK HERE).