Come see how I rocked my plaid pants the non traditional way…
If you don't know me by now I love wearing different types of prints, plaids, colors, etc. I tell my story through my personal style and the plaid pants I'm wearing to day matches up great with my personality almost perfect. I took a different approach with how I styled the pants by incorporating a brown leather jacket instead of a blazer, suit jacket, or sports coat.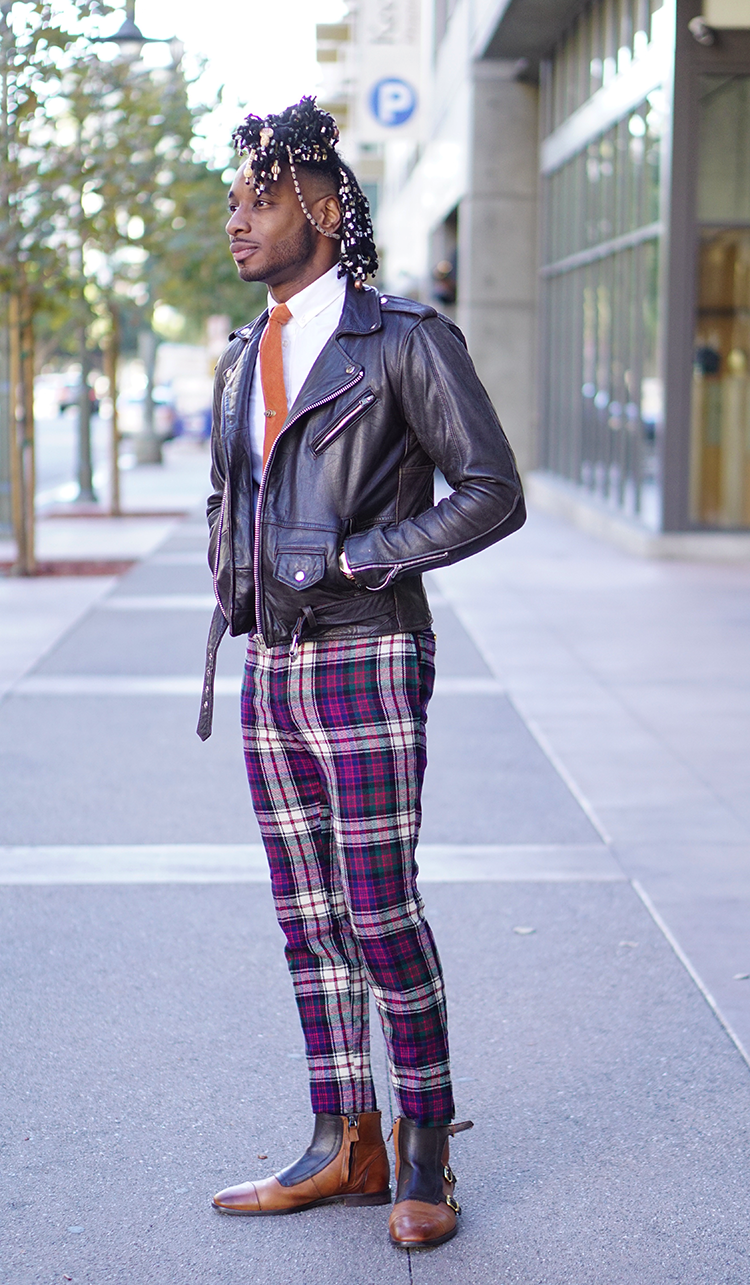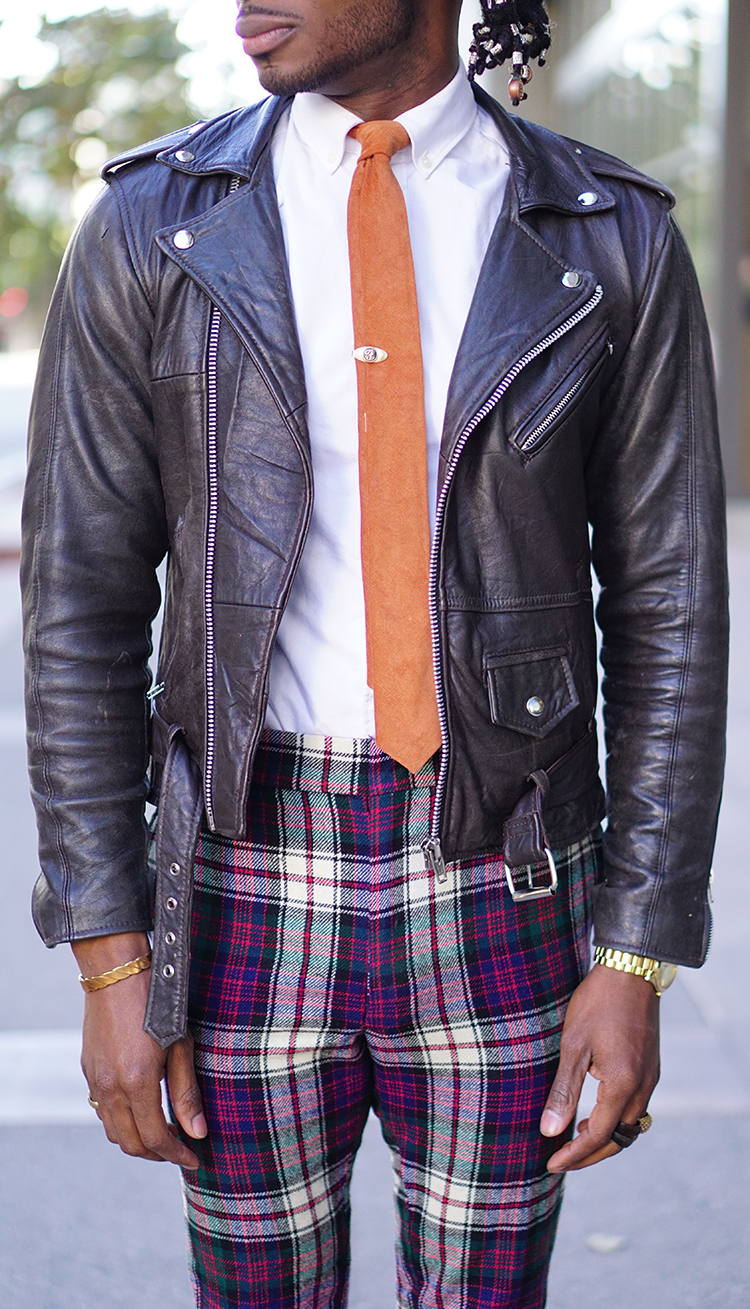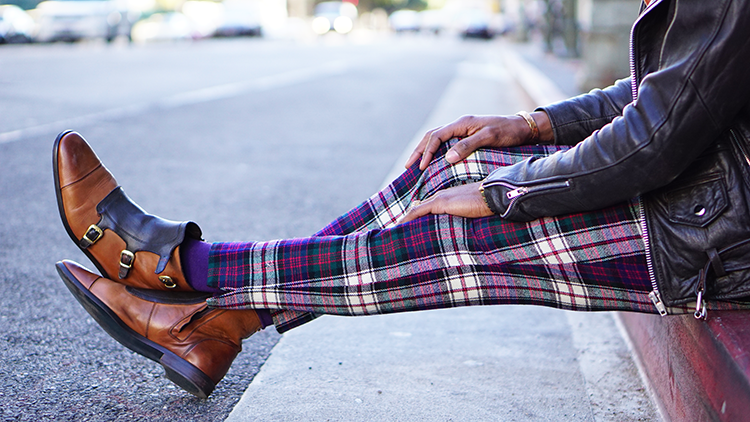 I didn't want to be over the top so I put on a white button up to keep a classy and clean look and it also helped the dark orange corduroy necktie tie pop and coordinate with the colors in the plaid pants. I love the triple monk boots which are great for these high cropped pants because they sit higher up pass my ankle and allow my pants to not buckle at the bottom.