See me turn a sweater into drop-crotch sweat pants then how I styled them…
Over the past couple years we have all seen drop-crotch pants become very popular and mostly worn in streetwear. Today I am styling a sweater that I turned into a pair of drop-crotch sweat pants from my video tutorial shown above. My tutorial is a fun and easy step-by-step video that works with almost any sweater that you're able to get your legs through the arms of. Once you make one pair you're definitely going to keep wanting to make more. I personally think that the sweater drop-crotch pants are way more stylish and doper than buying a regular pair out of the store.
I styled my camo drop-crotch sweat pants with MORE camo, but with a different color combination. Up top I'm wearing a white thermal crewneck shirt underneath a camo button up collar shirt. The camo print in my shirt and sneakers both match up with a green, black, and brown mixture. This
allowed my sweat pants to stand out with the tan, grey, and brown camo print. This is a great example of how color makes all the differents no matter how many of the same prints you're wearing.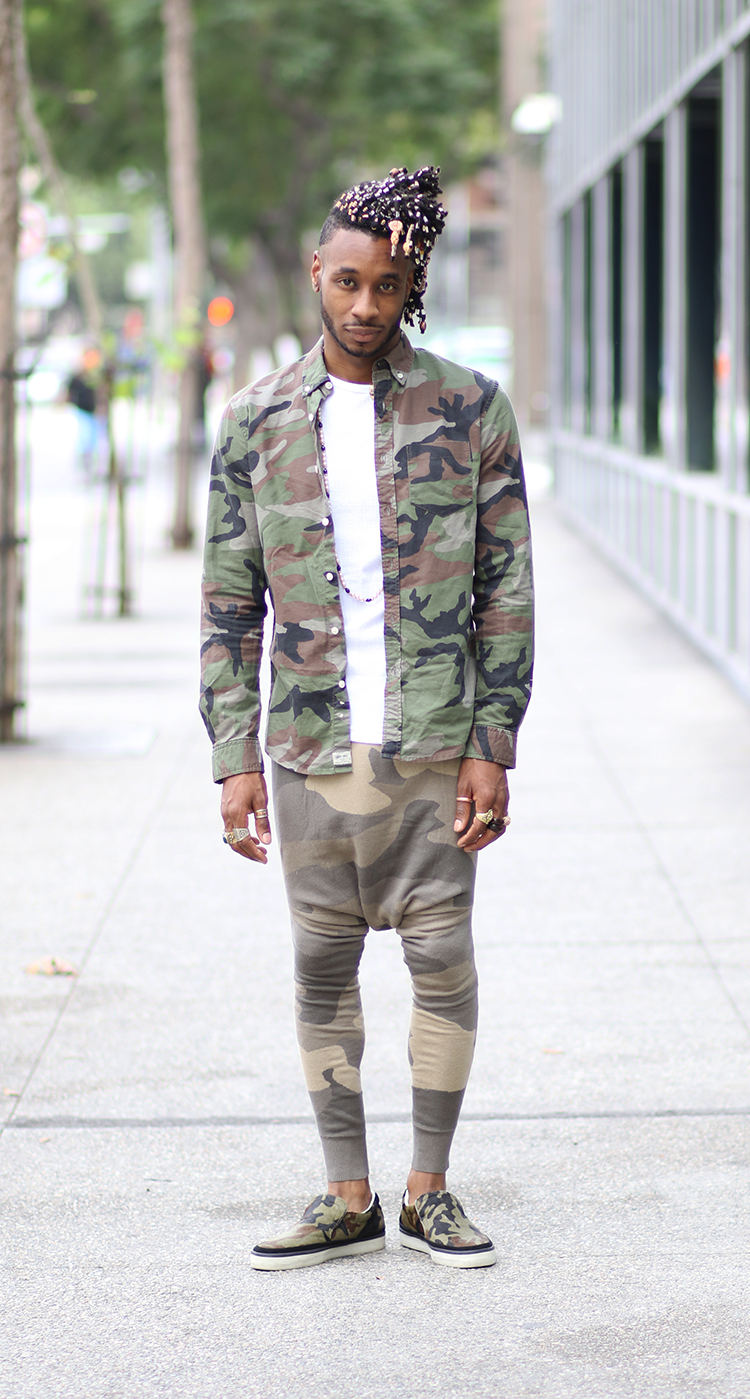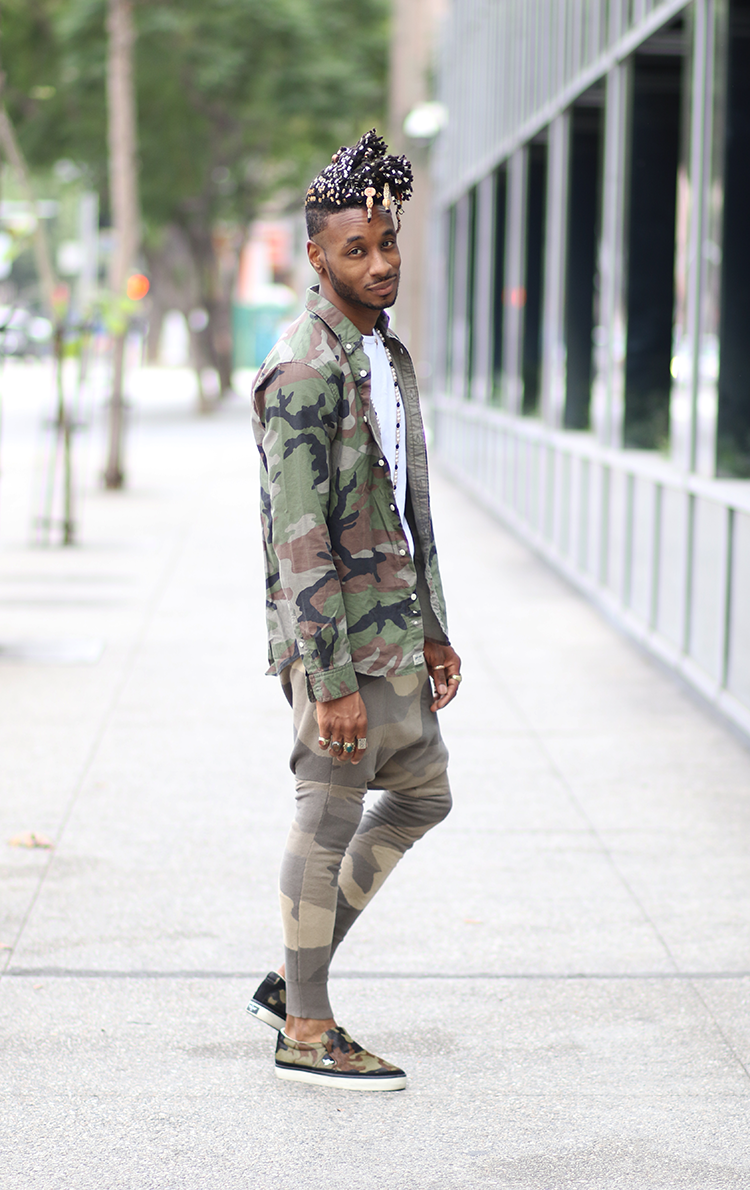 The sweater drop-crotch sweat pants are hands down my favorite type of drop-crotch and I absolutely love them. I always feel like my swag is on 1000 when I'm wearing them out because people are always trying to figure out what they are and telling me how cool they look.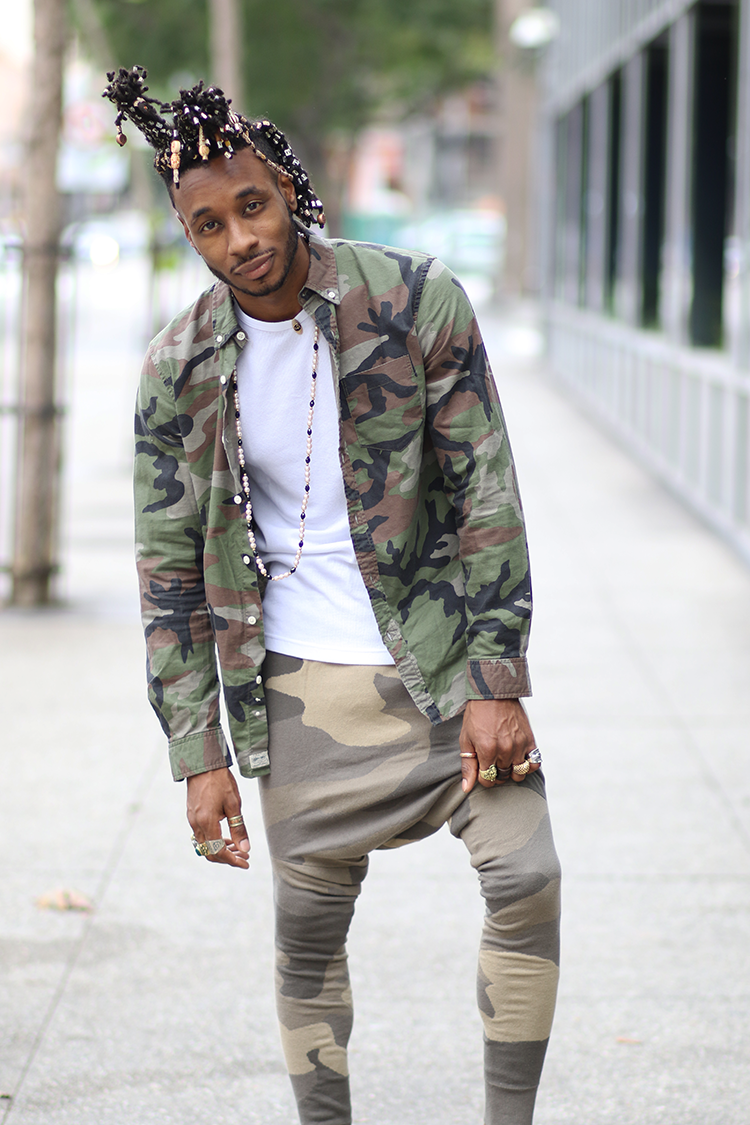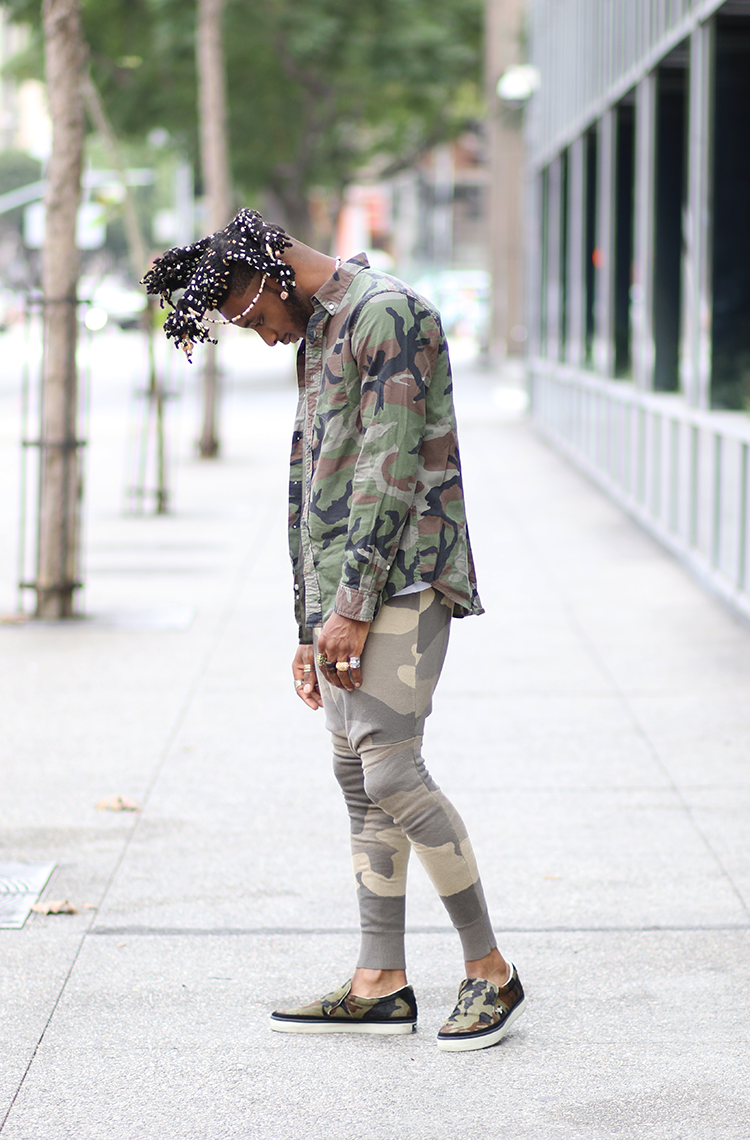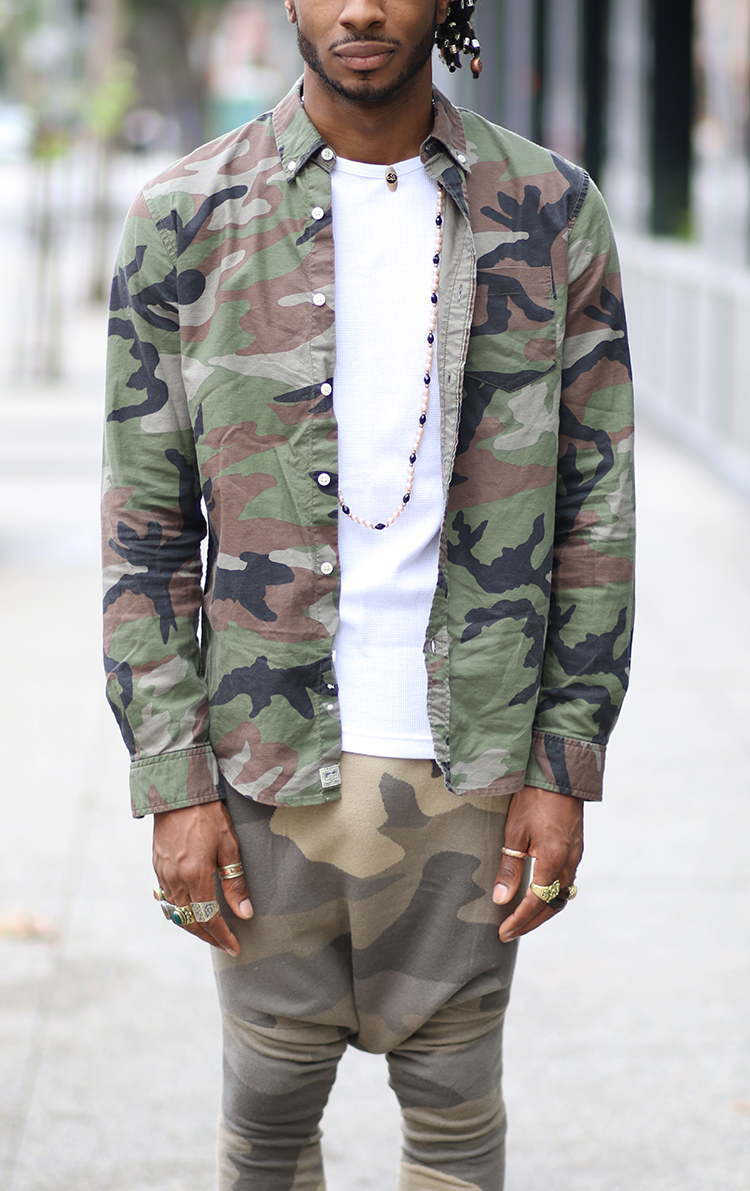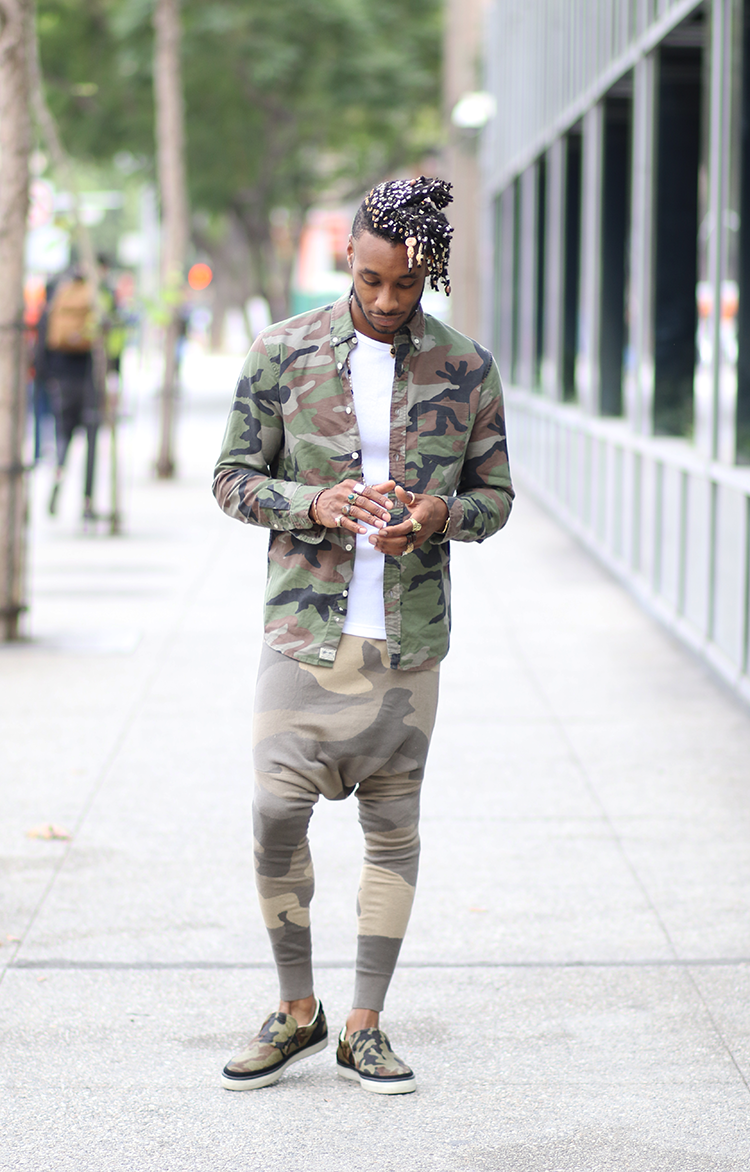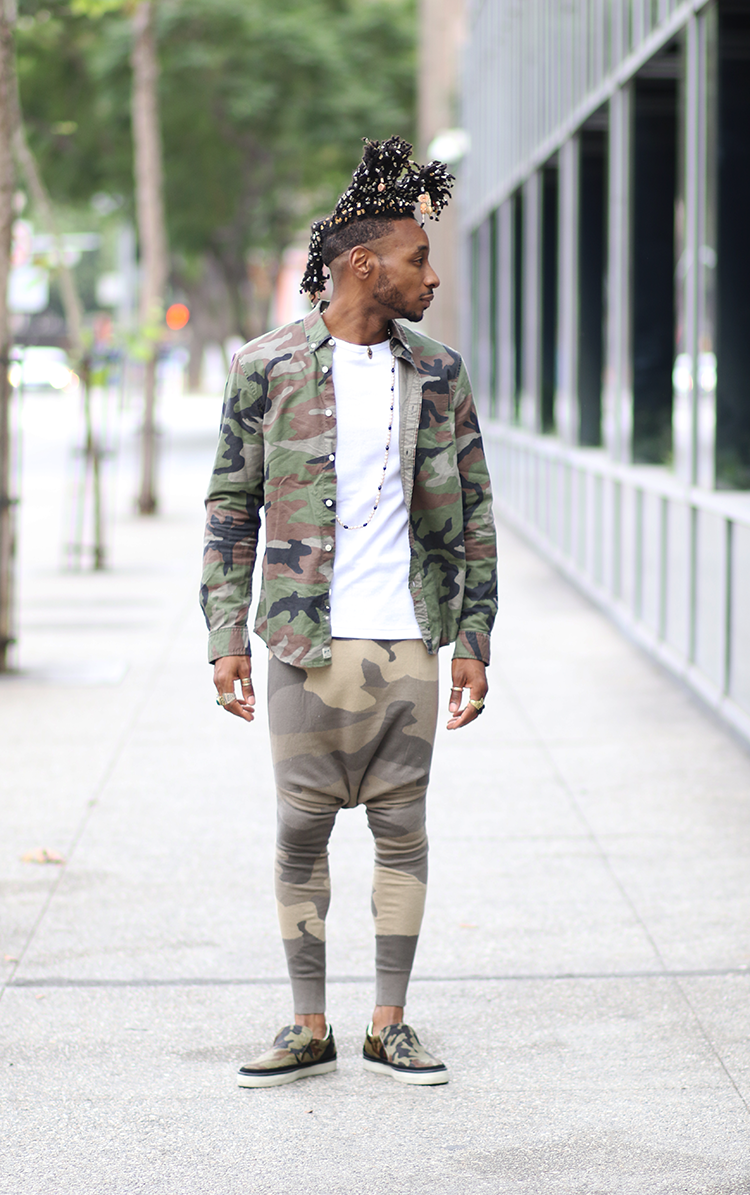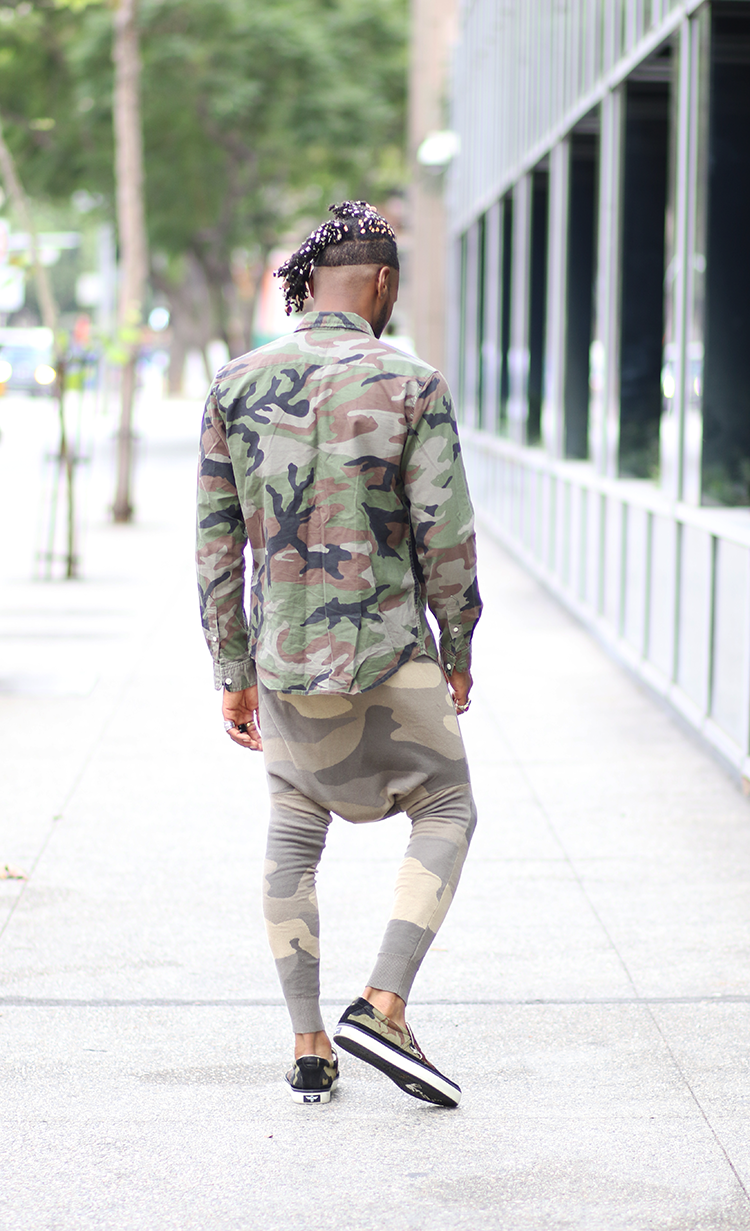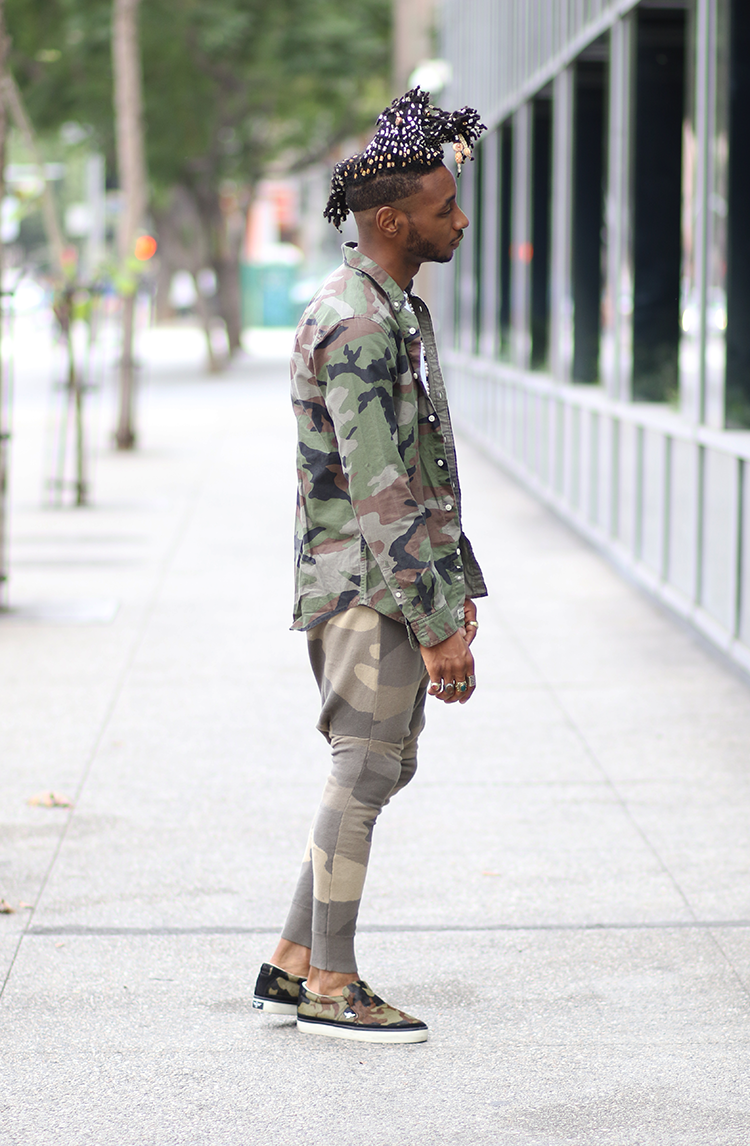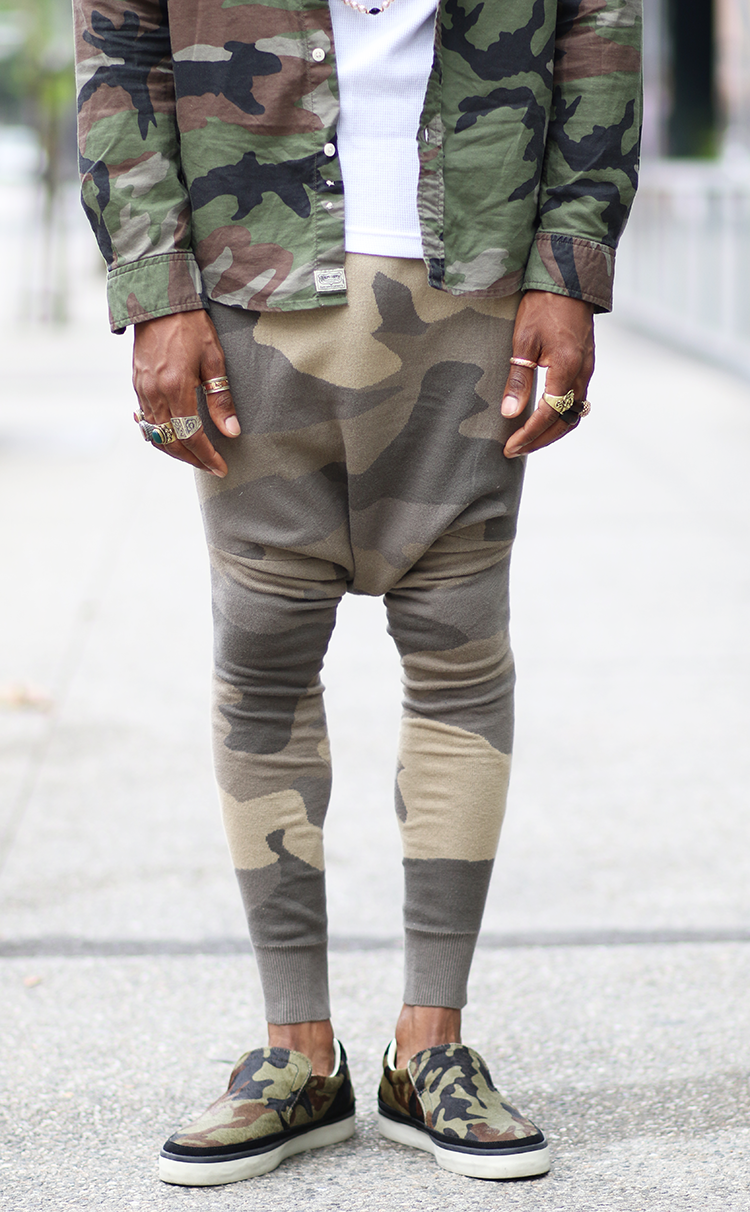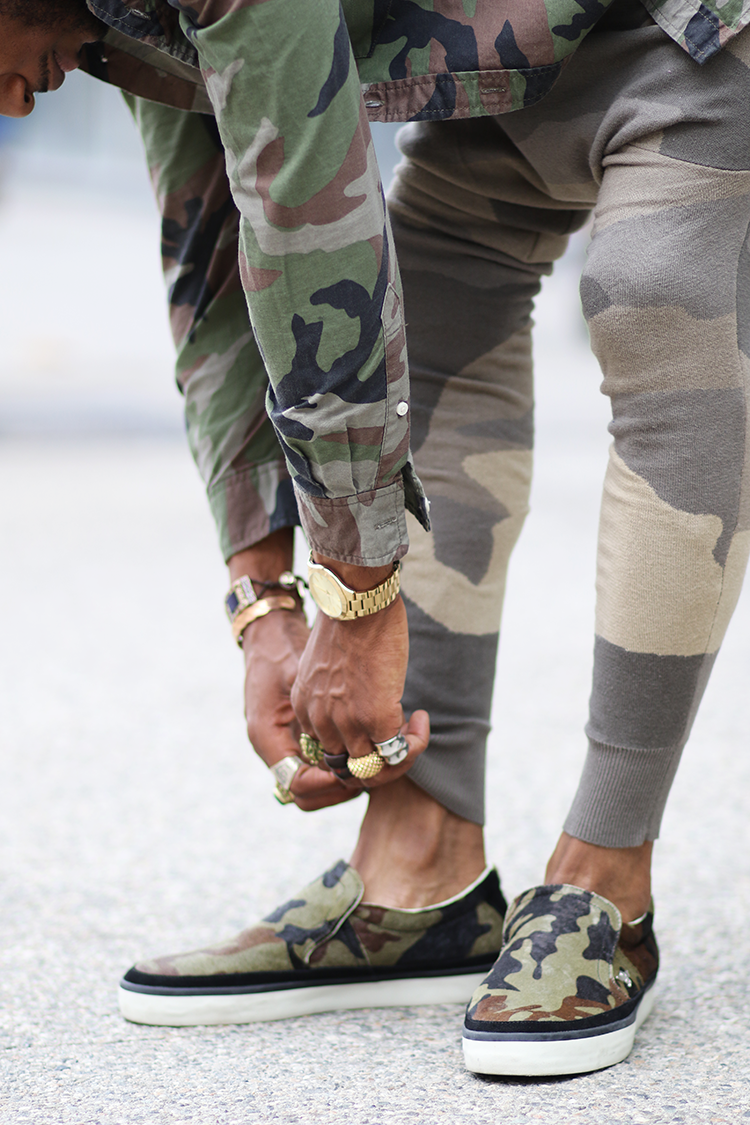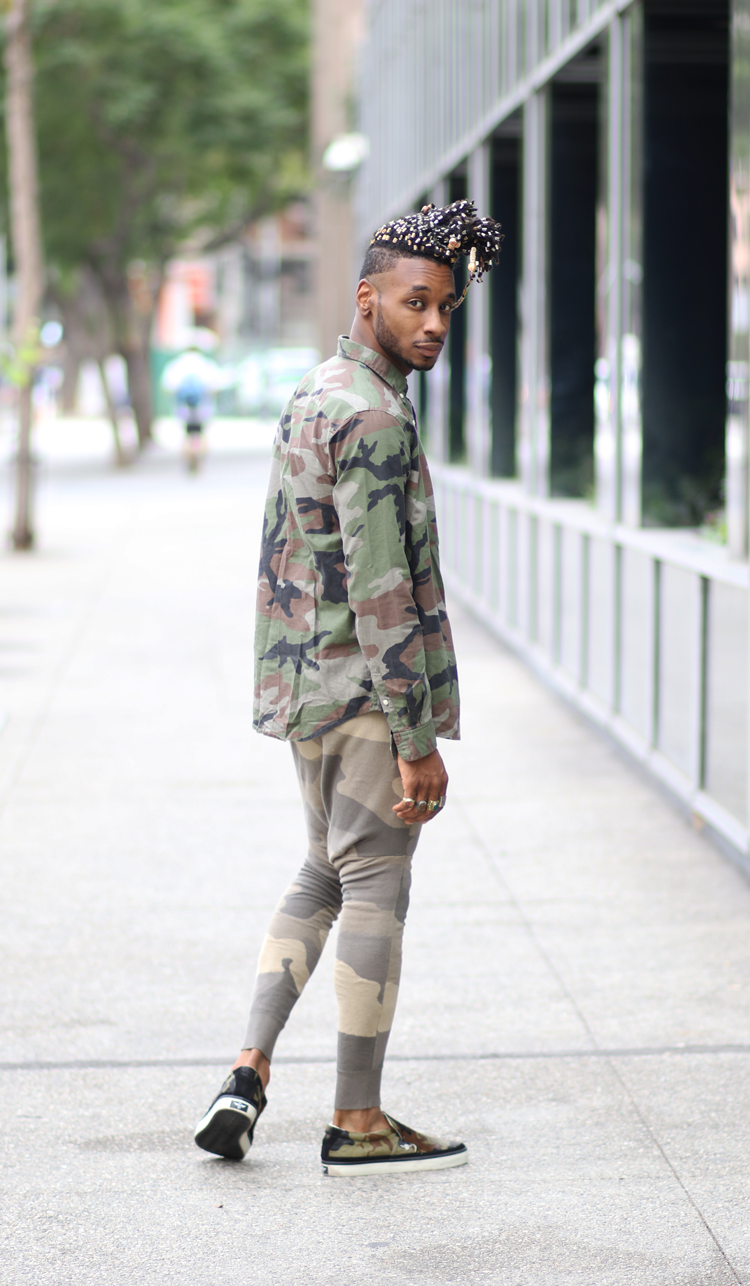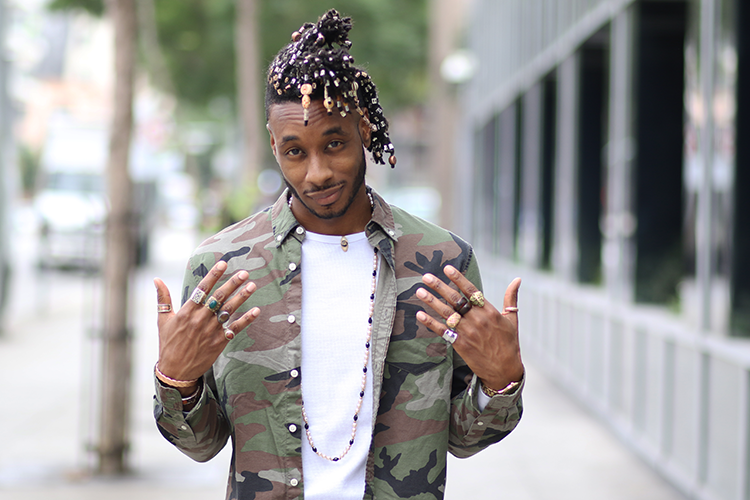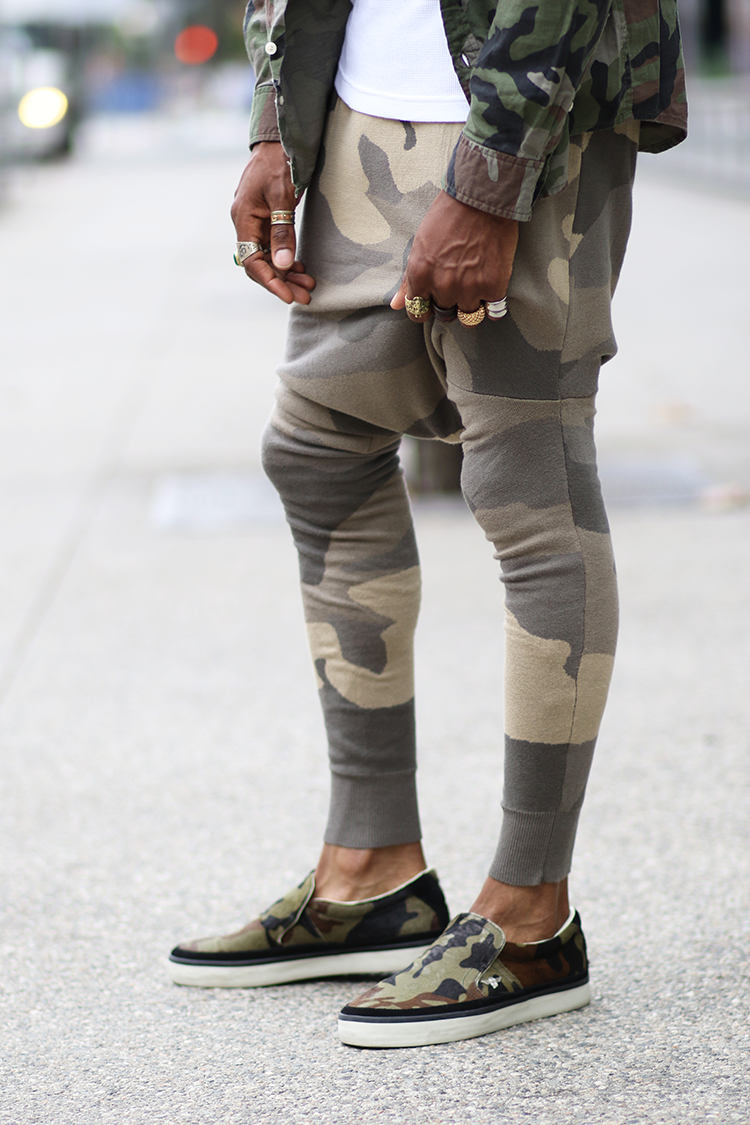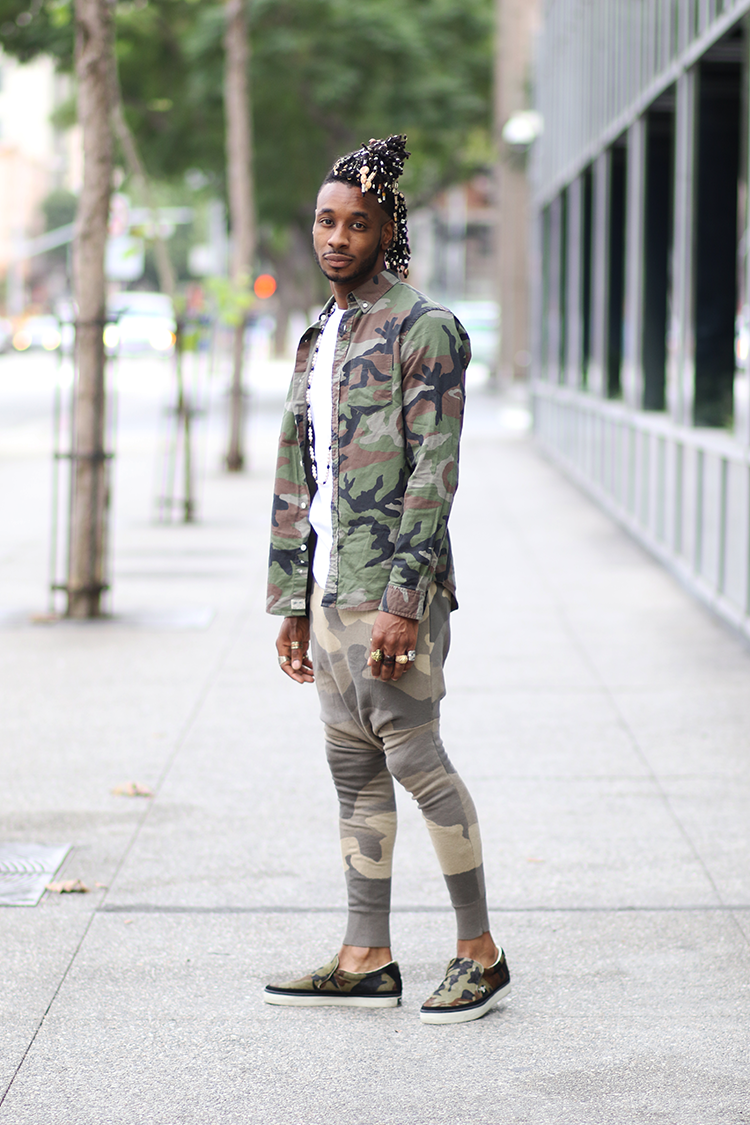 I couldn't finish this blog post proper if I didn't at least mention the dope cowhide leather in my camo sneakers. They coordinate so well with the camo button up as I said before, but still stood out with it's smooth texture that makes the outfit complete.